There's nothing like a walk in nature to simultaneously inspire a sense of connection and disconnect. Vast landscapes, tree forests and star scapes invoke a feeling of being a part of something infinitely greater than the individual self, whilst leaving you feeling small – in the best possible way. If a weekend walk in the woods or a cruise-y camping quest isn't quite taking you there, these multi-day hikes around Australia will be sure to fill your cup.
As always, be prepared and research your chosen walk before you begin. Many walks require you to take all your own supplies – including water. So grab your hiking shoes and prepare to be inspired by these nature-abundant, wondrous walks.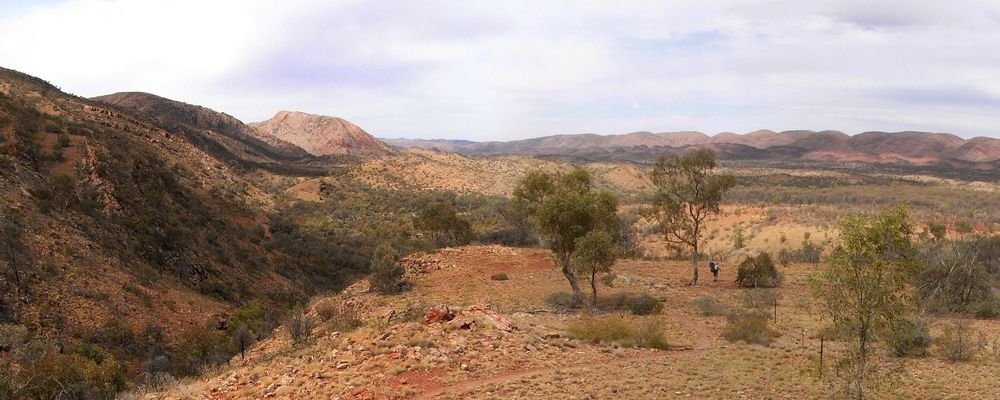 Larapinta Trail, NT
The Larapinta Trail in Australia's Red Centre promises to stay with you long after you hang your boots up to dry. Think diverse desert ranges rich with flora, wildlife and fascinating formations. Cool waterholes welcome weary travellers, and the stars wait to entertain by night.
Distance: 223km (16-20 days, including rest)
Level: Hard
Access: One way
Gold Coast Hinterland Great Walk, QLD
If enchanted rainforests are your thing, this World Heritage Area will not disappoint. Protecting the most extensive areas of subtropical rainforest in the world, this walk boasts lush forests, fantastic flora and fauna, and the kind of landscape that invites you into dreams of prehistoric fairy-tales.
Distance: 54km (3 days)
Level: Hard
Access: One way
Other info: Queensland Parks and Forests suggests walking this Great Walk from west to east, commencing at Lamington National Park, and finishing at Springbrook National Park.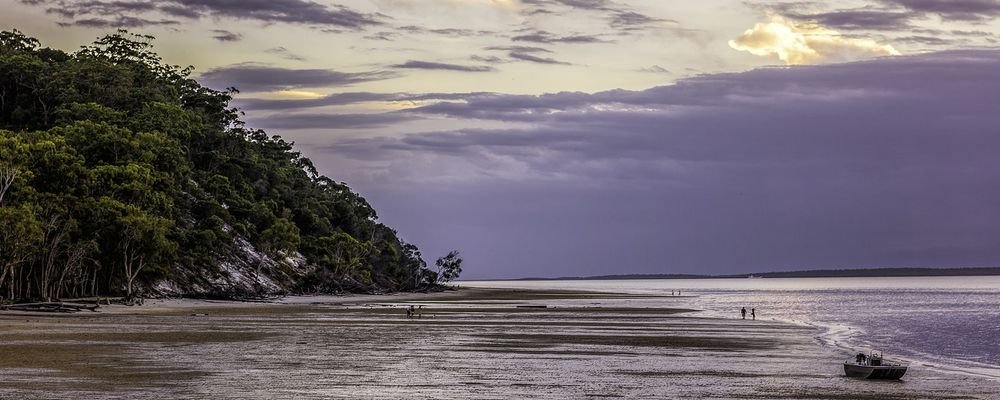 Fraser Island Great Walk, QLD
Walking Fraser Island is the perfect way to escape the tourists and explore this sand island's stunning scenery. Expect towering rainforest, majestic lakes, vast sand dunes and a glimpse into history.
Distance: 84km (5-7 days)
Level: Easy (short walks within the great walk can also be explored)
Access: One way or loop
Other info: Book campsites in advance
Yuraygir Coastal Walk, NSW
Rich and rugged landscapes impress on this diverse trail that traverses stunning coastline. Wildlife, wildflowers, lagoons and beautiful beaches are just the beginning of this spectacular stroll. It's a perfect option for the less experienced trekker, with plenty of campsites, comfortable accommodations and mod cons along the way.
Distance: 65km (4-5 days)
Level: Easy to Moderate
Access: One way

Wilsons Promontory – Eastern Circuit, VIC
Located within the Wilsons Promontory National Park, this is a popular destination for hikers for the natural beauty that it boasts. Hikers clamber for a glimpse of deserted beaches with crystal clear waters, verdant rainforests and abundant wildlife. You'll also pass by the southernmost point on the Australian mainland – a perfect viewing spot for auroras. Due to its popularity, there are plenty of lodges and serviced camping areas along the way.
Distance: 36.5km (2-3 days)
Level: Medium to Hard
Access: Circuit/loop
Other info: Check tide times before crossing Sealers Creek at the southern end of Sealers Cove. A maximum two-night stay applies to all campsites.
Overland Track, TAS
Tasmania offers some of Australia's most spectacular scenery, and its trails are the perfect place for a glimpse of some local secrets. Part of the magnificent Tasmanian Wilderness World Heritage Area, the Overland Track winds through the heart of Cradle Mountain at Lake St Clair National Park – the land of rugged mountains and sparkling lakes. And that's really just the beginning. It's an enlightening experience for well-prepared wanderers who can choose a DIY experience or join in on one of the many tours on offer.
Distance: 74km (5-7 days)
Level: Medium
Access: One way (public transport at both ends)
Other info: Walkers can choose from camping or hut-to-hut accommodation along the way.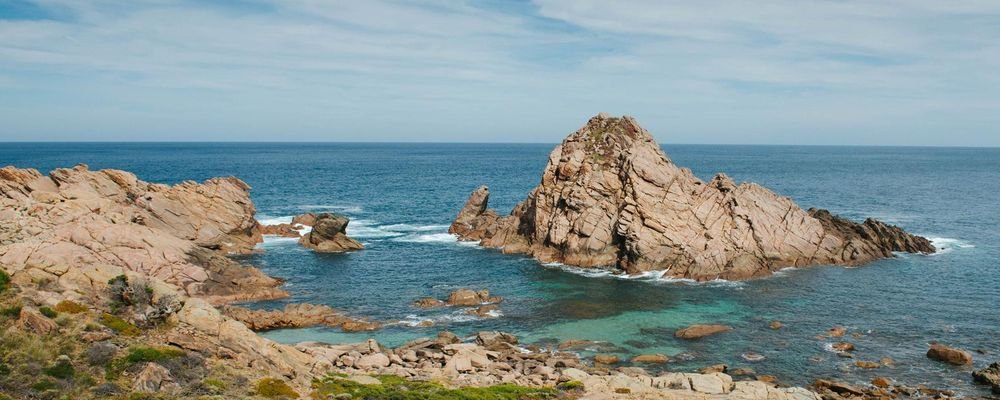 Cape to Cape Track, WA
Known as "the place with the beautiful view" to the Wardandi, the Cape to Cape track, nestled within a National Park, offers impressive headlands, high cliff tops, tall forests, limestone caves and isolated beaches along Australia's most south-westerly coastline. Walkers can opt for a rustic experience and camp along the track, or a more luxurious adventure with plenty of up-market accommodation options to choose from.
Distance: 135km (6-8 days)
Level: Easy to Medium
Access: One way
---

Jessica Humphries is a writer, yoga teacher and passionate traveller. After studying philosophy and immersing herself in the Sydney corporate world, she threw it all in to become a yoga teacher/writer, relocating to the lazy Northern Rivers to enjoy life. Jess has taken many a travel sabbatical and continues to jet around to scope out the best wellness escapes and yoga goodness, whilst working as a freelance writer, editor, copywriter and yoga teacher. See her own travel blog at www.jesshumphries.com
---