Dreaming of a winter escape? Here is a selection of the most picturesque winter wonderlands around the world, boasting guaranteed snow, breath-taking scenery and postcard-worthy views.
Shirakawa, Japan
This beautiful village looks like the most magical place on earth during the winter months, resembling a scene from inside a snow globe. Shirakawa has some of the heaviest snowfall in the world, blanketing the village and surrounding area in beautiful, thick white snow for much of the winter months. The traditional houses here are built with sloping roofs to withstand the thick snowfall, resulting in picturesque wintery scenes in the evenings when the lights are glowing from the windows.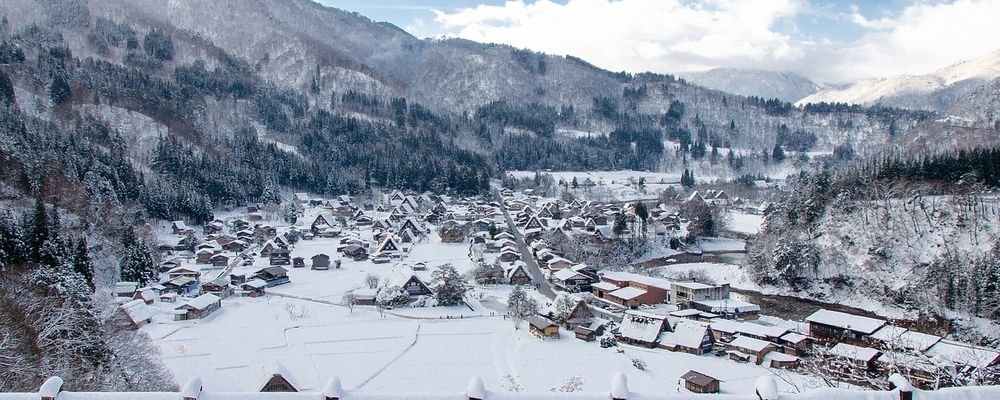 Yosemite National Park, U.S.A
Yosemite is beautiful all year round but is extra special during the winter months when the National Park is covered in snow. The towering mountains and dense forests are breath-taking following a heavy snowfall, while the rivers freeze over to complete the wintery scene. Winter visitors can get cosy in wooden cabins or venture out to ski on the slopes while admiring the dramatic landscapes.
Lapland, Finland
Visitors to Lapland during the winter will only experience a few hours of daylight each day, but this is more than made up for by the winter wonderland scenery that awaits. Vast landscapes are covered in deep snow with frozen lakes and trees bending over from the weight of the snowfall completing the winter wonderland scenes. When night falls, hope for clear skies to watch the Northern Lights dancing overhead.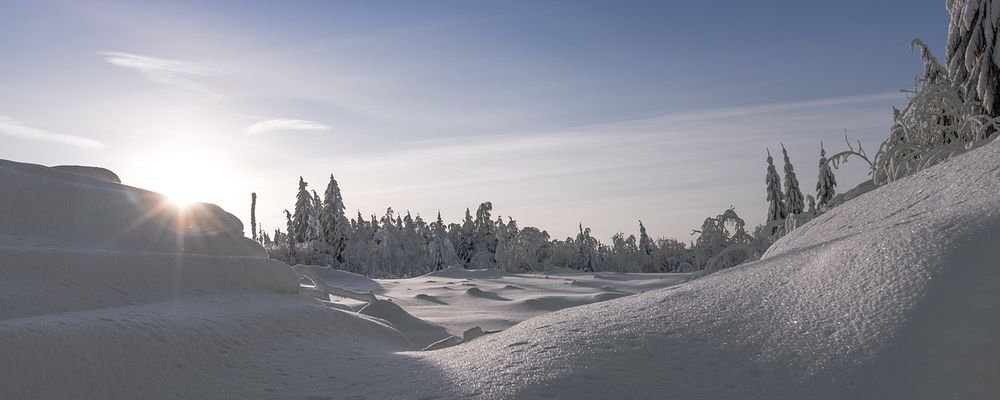 Lake Bled, Slovenia
One of the most beautiful winter landscapes in Europe, Lake Bled looks like a scene straight out of film. The small town has pretty, winding streets to admire, but the real showstopper is the view of the lake itself. The small island in the middle of the lake looks magical surrounded by snow-covered trees and mountains.
Hallstatt, Austria
Hallstatt might not be the most obvious Alpine location, but it's certainly one of the prettiest. This tiny town is located on the edge of a lake, surrounded by dramatic mountains. The landscapes are beautiful all year round, but during the winter months the vistas are postcard worthy. The combination of the picturesque buildings, snow-covered mountains and the reflection in the lake create a magical ambiance.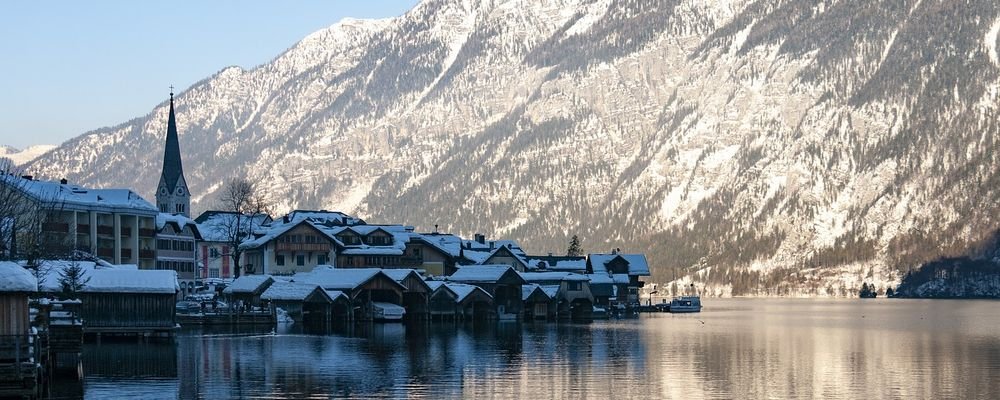 Banff National Park, Canada
The whole of Canada is beautiful during winter, but Banff National Park is particularly stunning. Based in the Canadian Rockies, the scenery here is vast and dramatic, surrounded by snow-covered mountains. For the most picturesque views, head to Lake Louise, a glacial lake that freezes over in winter to create a mesmerising landscape.
---
Emma Lavelle is a UK based writer and photographer and has her own blog Field and Nest.
---