There are so many different tours you can go on from Mendoza, Argentina, that you will have a hard time deciding, especially if you are only in town for a few days. This day-tour, and it's a full 12 hours, is one that you shouldn't miss out on. Not only is it a great day out in the wilds but you will actually learn a few things along the way, as the guide is a wealth of information.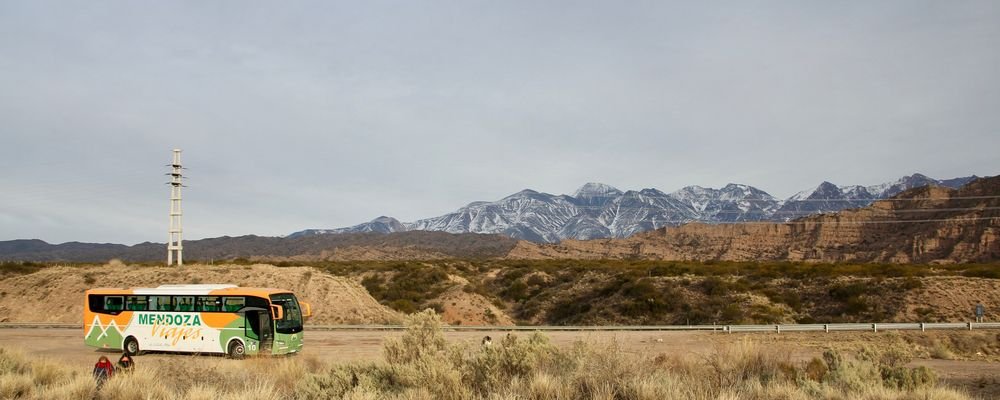 If, like me, languages are not your forte, and you can't speak Spanish, don't despair. I was the only English-speaking guest on tour, and the guide would translate whatever was being said just for my benefit.
It's a tour with style as you get picked up from your accommodation. Do take your Argentinian pesos with you to pay for your coffees, lunch and any keepsakes you may wish to buy. Rug up as much as you can if it's winter, and if you want to play in the snow, you can hire snug waterproof gear in Uspallata.
Your adventure will take you along the iconic Route 7, the international Andean Highway that connects Argentina and Chile, with plenty of stops along the way for those critical selfie camera moments to make your friends go green with envy.
The bus whizzes past scrubby lands with massive mountains of dribbling snow, forming a backdrop that is hard to take your eyes from. They look like someone has sketched them in black and white and superimposed the images onto arid undulating land of all shades of brown.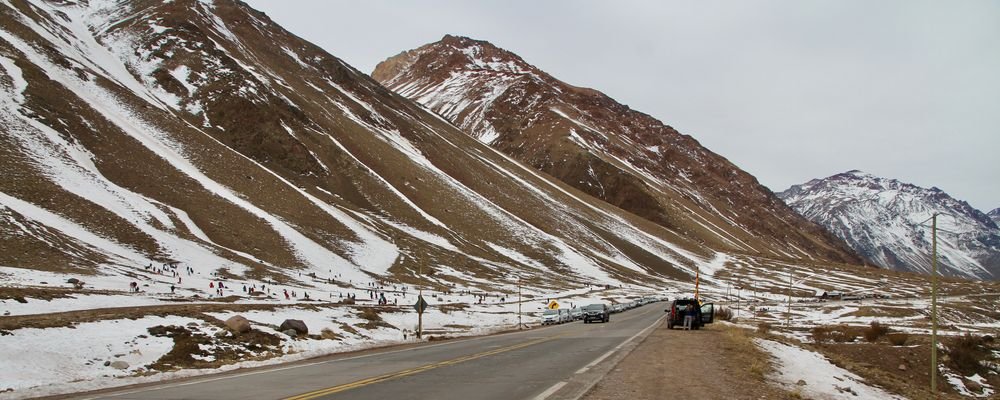 You get to jump out for a photo opportunity at the achingly beautiful Potrerillos Dam that is on the Mendoza River. It provides flood control, irrigation water, and hydroelectricity for the town of Mendoza. At such an hour in the morning, the water's surface is entirely flat and reflecting the rising sun.
The town where Brad Pitt spent six months filming Six Years in Tibet, Uspallata is your typical little country burg in the mountains, with a distinct Argentinian twist. It appears to be cuddled by the Andean mountains.
As buses of tourists scurry to score a coffee in a cafe within the limited time for the stop-over, or queue up to hire gear to wear in the snow, you will be tripping over quirky makeshift stalls of souvenirs along the sidewalks. There is a significant army presence in the town, and the fact that it was the 9th July, Independence Day, brought out marching soldiers with old horse-drawn cannon carriages through the streets.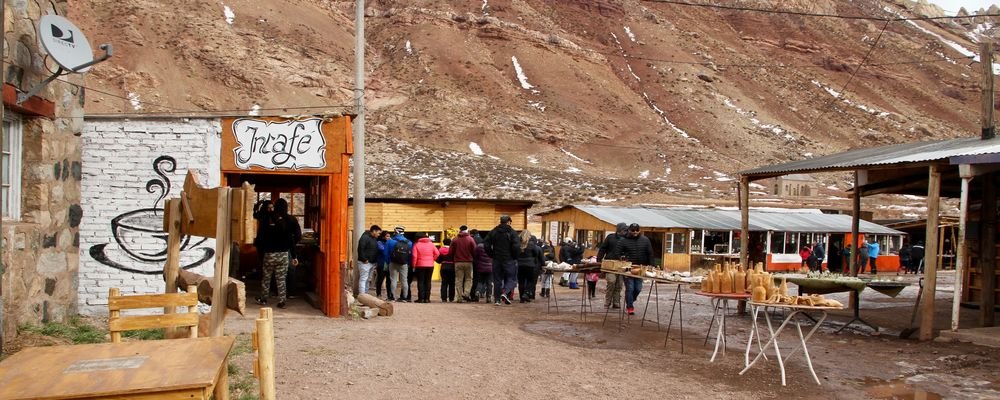 The time in the bus is not spent in silence, as the guide will give you a running commentary of quirky facts, such as Mendoza having the highest concentration of volcanoes in the world; more than 800, plus about 1,000 volcanic cones in its out-of-this-world landscape that is prone to earthquakes and avalanches. Despite the region being rich in minerals - think gold, silver, and iron ore - that shine through its soil in various shades, no mining is allowed, as it's a national park.
The wildlife of the Andes is prolific under the skies where condors and eagles soar. They range from venomous snakes to tarantulla spiders, South American foxes to the must-have on the menu item, guinea pig. Once a land of numerous puma, they now slink around and are hard to see. Mountain tapir share the land with chinchilla, alpaca and llama roam around, and it would be a rare sighting to see an Andean bear, as it hides in high-altitude grasslands.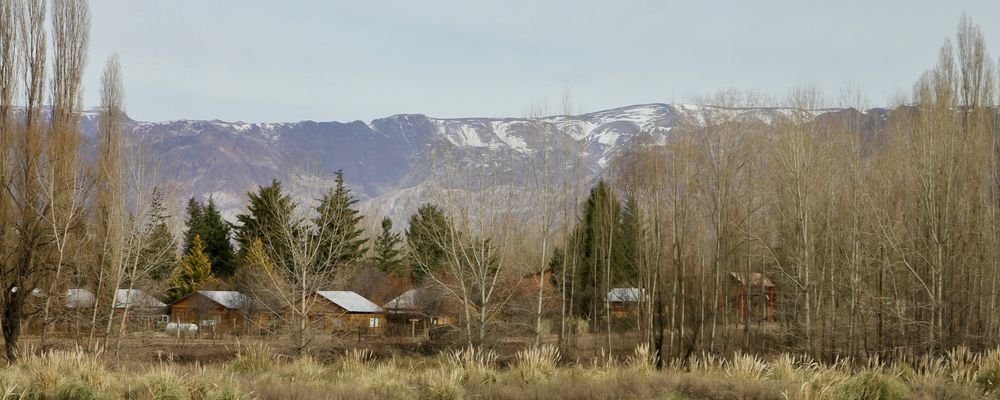 You will be regaled with local stories of ghostly tales as you go through tunnels and be able to view the defunct British Railway that was built in the early 1900s and closed down in 1984. Its railway lines are now smothered in rubble and weeds like destroyed tentacles creeping through the snow or rock-laden ground. Impossible inclines lie beside the winding road that is choked with massive lorries and police checkpoints.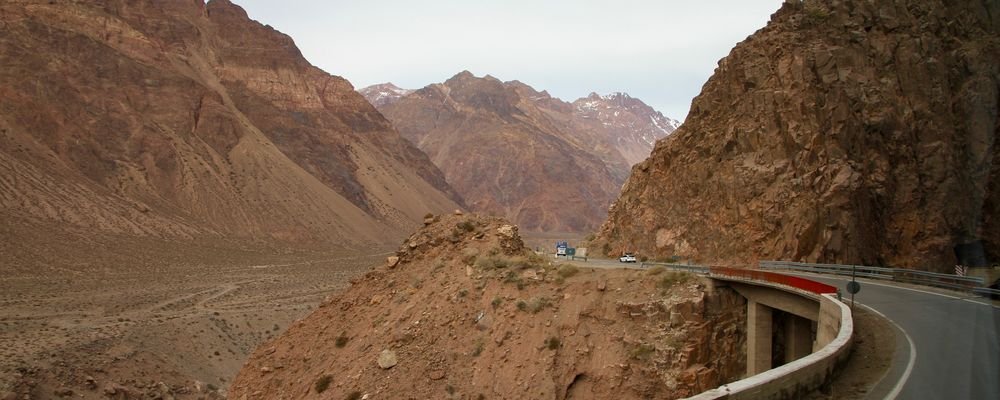 The mountains gradually get bigger and bigger the further you go, more snow-laden and insanely dramatic. The highlight is peering at the spectacle of the mammoth "Aconocagua" that is the largest mountain in both the Southern and Western Hemispheres.
You will be able to play in the snow on the side of the road, as cars and buses park like it's a street beside the beach. Instead of jumping onto the sand, you literally slip and slide over the icy curb to get to the snowy hillsides where you can build a snowman, ride a snowboard, or simply throw snow at each other.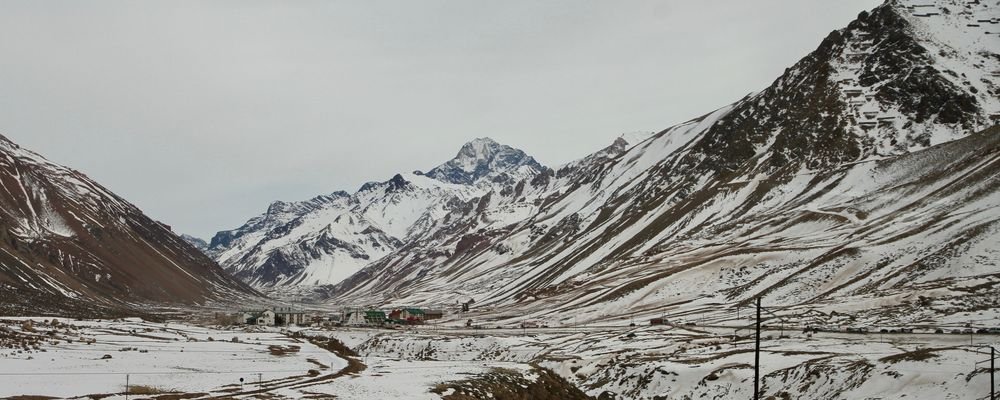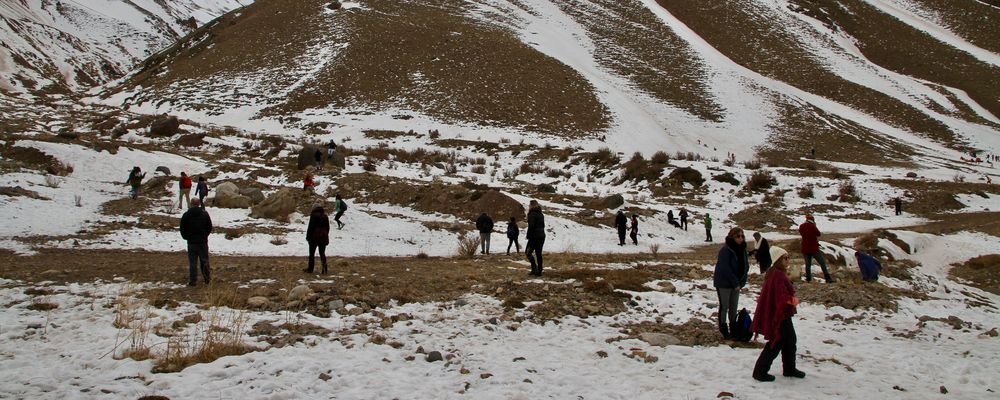 Lunch is at the last town before you cross the border into Chile. When the railway closed, the inhabitants fled this remote village. Today the only residents are the people that work in the restaurants; a grand total of 15! Traditional fare is dished up with smiles, as the lunchtime rush of tourists appears to be a feeding frenzy of locusts.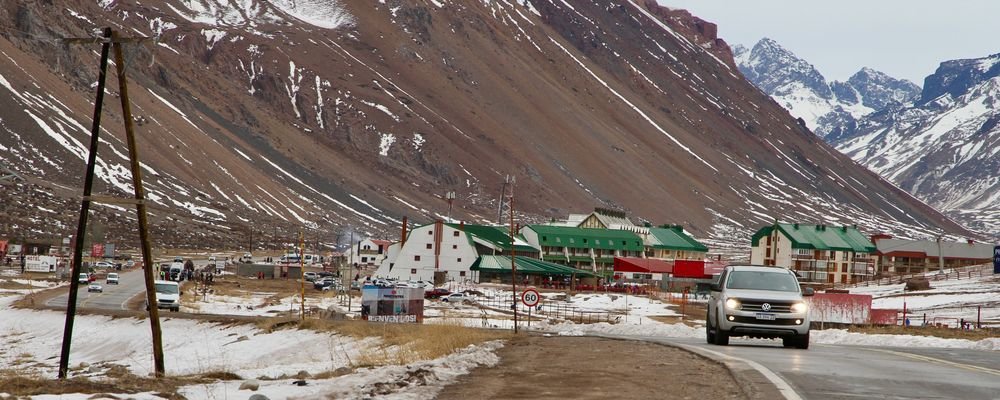 On the way back to civilization, the bus stopped off at the incredible natural rock bridge of Puente del Inca that is an impressive sight to see with its streaks of earthy golden colours. Formed eons ago when the sea burst through the mountain, it was a combination of the hot springs and glacial force that crystalized creating the bridge. In the early 1900s, it was the site of a spa hotel, but tragically an avalanche destroyed it and killed 300 people.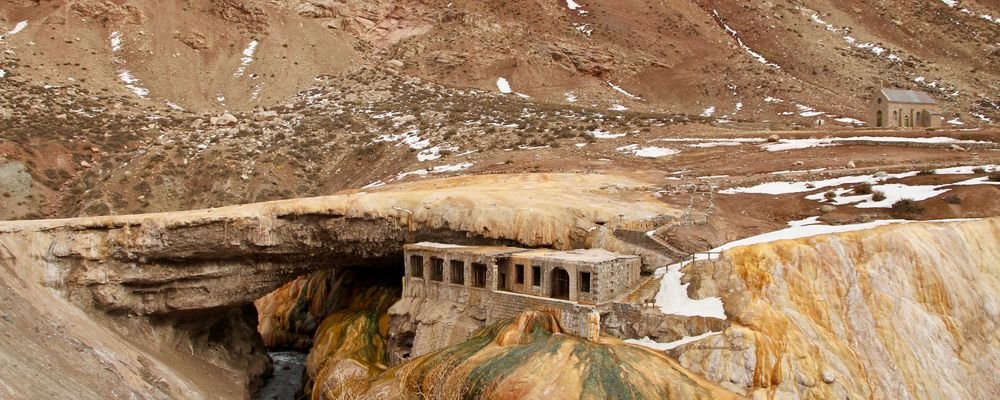 You will be able to drop your snow gear off back in Uspallata when the bus stops on the way home. You can grab a hot chocolate, gaze at a fantastic clear icy blue sky with a blazing sun setting and then snooze until you get dropped off at your accommodation.
Tip: If you wish to take photographs, do buy gloves without fingers so that you can actually keep your hands warm while snapping perfect pictures.
To book online for a day to remember: https://www.getyourguide.com/mendoza-l673/from-mendoza-andes-day-tour-t243092/
Get Your Guide may be an international website, but it uses local guides for tours.


---
Gail Palethorpe, a self proclaimed Australian gypsy, is a freelance writer, photographer and eternal traveller. Check out her website Gail Palethorpe Photography and her Shutterstock profile.
---