It's a big beautiful world and we all want to see it, so love them or hate them, airports are a necessity if you wish to fly to that next destination on your dream list of places to see - but the level of comfort can vary greatly: from rustic wooden tin sheds in the back of beyond where the bathroom amenities are a hole in the ground to behemoth constructions of fantasia dishing up incredible food, awesome fun park attractions, movie theatres and enough shops to keep the most avid shopaholic smiling, airports play a large part in the lives of global gypsies.
Below are the Top 5 body moving hubs voted by passengers from around the globe in which you may hope that your flight gets delayed or a layover is a source to smile about.
1. Singapore Changi Airport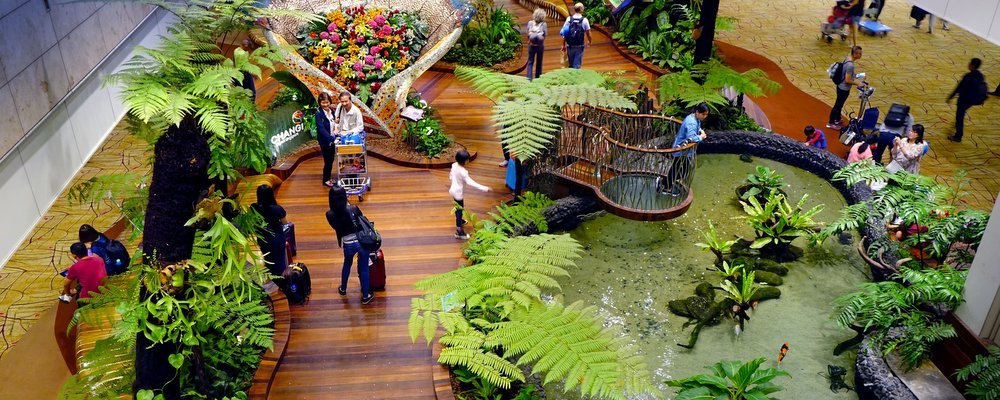 Ticking all the boxes from a traveller's point of view, Changi Airport Singapore with its swimming pool, indoor butterfly garden, 24-hour cinemas, computer consoles for playing video games, open air cactus garden, as well as mega shopping options and a 6 meter gushing waterfall, comes out on top for the 5th year running. Sitting on the top of the ladder for its cleanliness, amazing dining and shopping, plus having the top airport hotel (The Crowne Plaza Changi Airport); Changi is the world's crown jewel. It connects travellers with over 200 destinations worldwide via 80 international airlines and handles approximately 58.7 million arrivals and departures annually. A layover here is as exciting as a mini-holiday.
2. Tokyo International Airport Haneda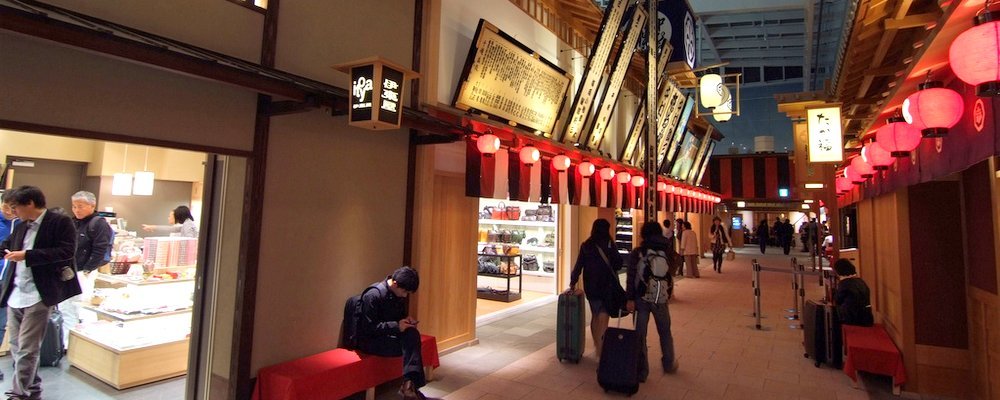 Coming in 2nd place, Tokyo International Airport Haneda proves that Japan is a global leader in tourism. This 5 star terminal lets you curl up in bliss for a while in its reclining seating pods or recharge all of your necessary gadgets with seat-side power charging facilities. It gets the big ticks for its cleanliness, shopping and dining offerings and will be easy to navigate for those landing for the Tokyo 2020 Olympic Games.
3. Incheon International Airport Seoul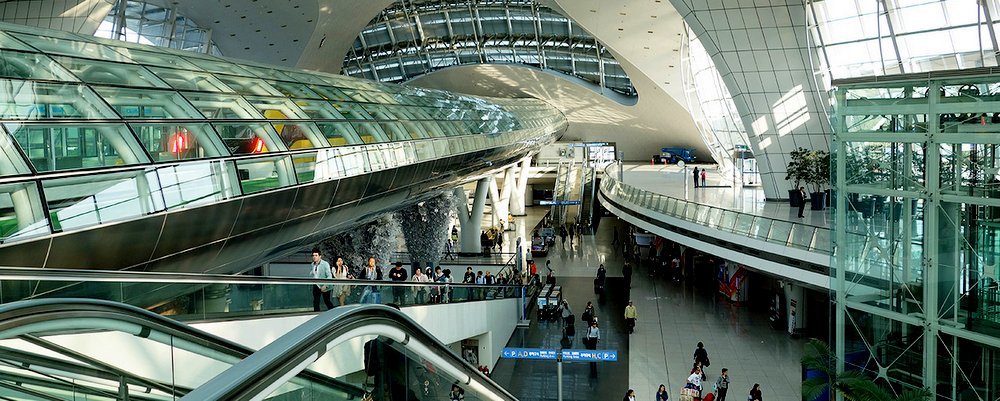 One of the busiest airports in the world, Incheon International Airport Seoul in South Korea is a former winner of Airport of the Year Title with its shopaholic paradise of glitzy shops, incredible munching options and immaculate cleanliness. Immigration is uber quick (think average for arrivals 12 minutes, compared to 45 minutes world-wide), you won't lose your luggage with a 0.0001% baggage mishandling rate and there are 7 lush gardens to bliss out in when you want to escape the maddening crowd.
4. Munich Airport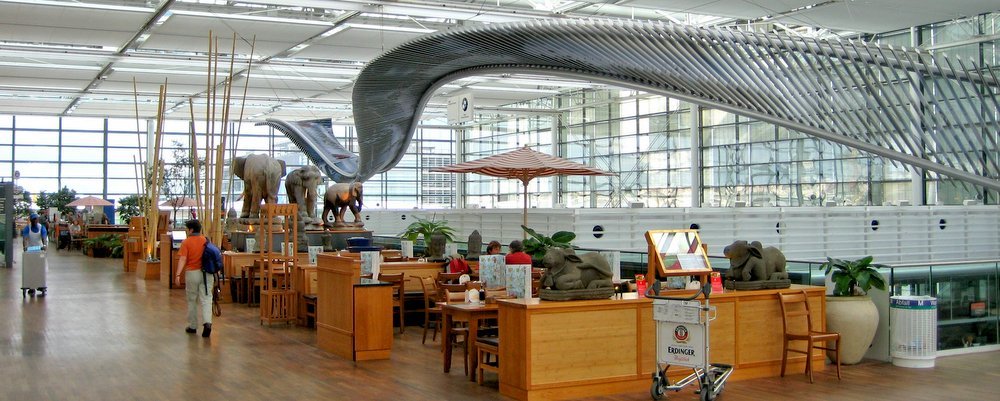 The 2nd busiest airport in Germany and the home of Lufthansa German Airlines, Munich Airport takes pre-flight guzzling to new levels with its own brewery, Airbräu. There is complimentary unlimited Wi-Fi throughout, quirky activities for those into sports such as a giant slide, mini-golf and a man-made wave for surfing. For those that need a quick shut-eye there are Napcabs that are cosy little cabins containing a bed, a desk and music to your taste. Light, airy and spacious, the terminal may not be the most convenient (40 minutes from Munich city centre) but it does have over 150 retail stores and around 50 places where you can munch and slurp to while away some time.
5. Hong Kong International Airport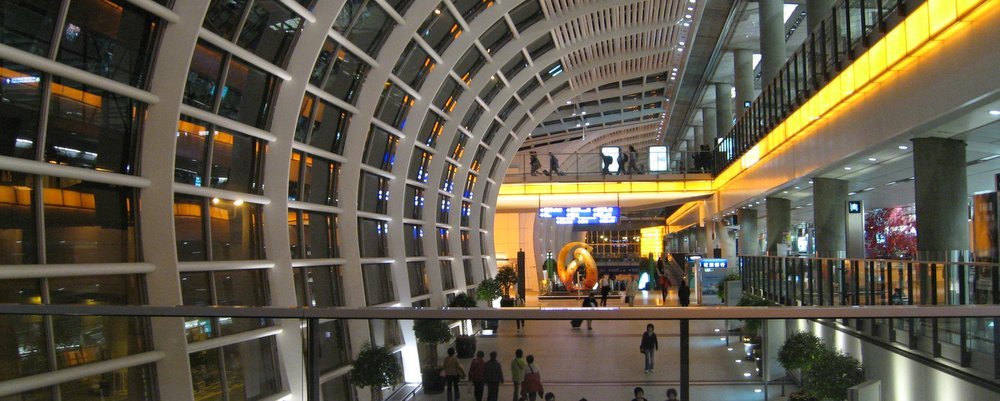 Serving over 100 airlines with flights to around 180 destinations, you don't have to cry into your Cantonese noodles if you get stuck at the Hong Kong International Airport. You can upgrade your wardrobe at Chanel or one of the other 47 shops that include Prada, Burberry and Versace, watch the latest movie in full Imax glory, take a nap in the Plaza Premium Lounge's resting areas, pretend you are a golf pro at the indoor golf club or meander around the Aviation Discovery Centre and try your hand at landing a plane. If that sounds too strenuous, then treat yourself and have an aromatherapy massage at the spa.
Hamad International Airport Doha, possibly the coolest airport in the world because of its architecturally significant and luxurious terminal complex where even the shopaholics expire came next on the list, followed by Chubu Centrair International Airport Nagoya in Japan for its mouth-watering dining scene. Zurich International Airport in Switzerland came up trumps for cleanliness and shopping and London's Heathrow Airport appeared on the list in 9th place, whilst Frankfurt Airport home to Lufthansa Airlines, came in at number 10 on the elitist list of airports where you shouldn't complain if you have to wait a little bit longer for your flight to take off.
---
Gail Palethorpe, a self proclaimed Australian gypsy, is a freelance writer, photographer and eternal traveller. Check out her website Gail Palethorpe Photography and her Shutterstock profile.
---