My all-time favorite international airport, Singapore's Changi International Airport, is a frequent traveler's idea of Disneyland. Awarded the best airport in the world by Skytrax for numerous years, it also took out the golden handshake for the World's Best Airport Dining and World's Best Airport Leisure Amenities in March 2023. To top this off, the airport is home to the World's Best Airport hotel, the Crowne Plaza Changi.
It may not be the biggest airport in the world, but it's definitely the most user-friendly. Changi is impossible to get lost in, even for someone with no sense of direction. Signs are everywhere for terminals, gates, amenities, prayer rooms, luggage storage, smoking closets, and there are numerous help desks with friendly smiling staff. In addition, the Skytrain is an easy and quick way of getting from one terminal to another without hassle. With seventy million passengers hustling through the airport annually, it has won over six hundred international awards since it opened in 1981. To get acquainted with everything on offer, look at the airport's official website.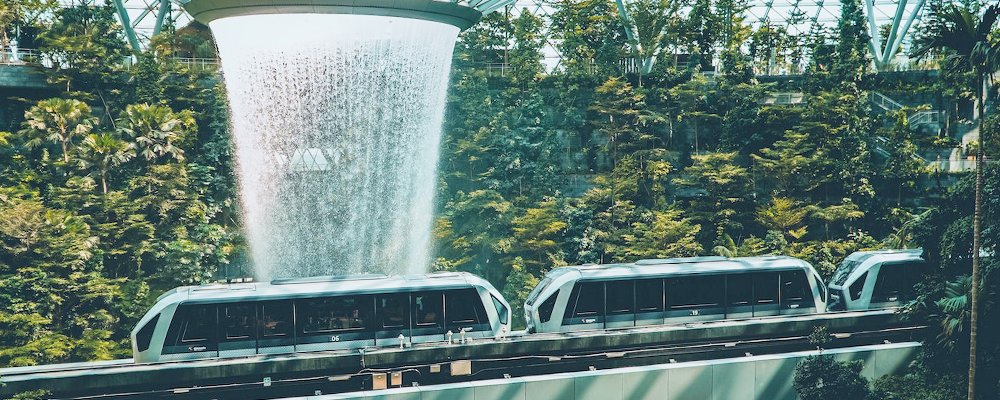 Located in eastern Singapore, stretching along the border of Changi Bay, the airport is a connection hub for over four hundred cities in one hundred countries around the globe. So if you are not in a hurry, a layover here is like having a mini-vacay before the main event. Take a dip in the rooftop pool of Terminal 1 or watch a free movie in Terminal 2 or 3. There's something for everyone to fill in time while waiting for a flight.
Spas are littered throughout all terminals for those wanting a bit of self-pampering, or if you're going to stretch out those plane-cramped muscles, head to one of the 24-hour gyms to work up a sweat on a treadmill or plant yourself on the floor in your favorite yoga pose. Next, entertain the kids at the beautiful Butterfly Garden—make sure that no butterflies escape when opening the doors, as I have witnessed. In this hidden grotto is a 6-meter waterfall overflowing with vivid, colorful hues of tropical flowers amidst lush greenery, creating a fanciful scene. About one thousand butterflies flitter as if dancing to a silent symphony.
Fresh air and a sense of calm from the bustle of the airport can be found in the stunning Sunflower Garden in Terminal 2 or visit the outdoor Cactus Garden if you find yourself in Terminal 1. The Entertainment Deck at Terminal 2 provides hardcore gamers with hours of entertainment on Xbox Kinect, Playstation, and other computer games. History buffs will love exploring Singapore's past, meandering the Peranakan Gallery and the Heritage Zone at Terminal 4. While shopaholics will think they are in heaven with the number of designer boutiques on offer. The ultimate time waster is to make your way to the incredible 'Jewel' complex built in 2019. Sitting in the middle of Changi Airport, accessible via a walkway, you will find 135,000 square meters of shops, hotels, lounges, dining, and the mindblowing rain vortex that has everyone raving. The best way to explore this area is to put your luggage in a storage locker. Stuffing your face and indulging in a few drinks or throwing back an espresso will fill in time in a most delicious fashion as there are so many eateries available in all the terminals and in the Jewel complex—from cheap and cheerful to practically fine dining.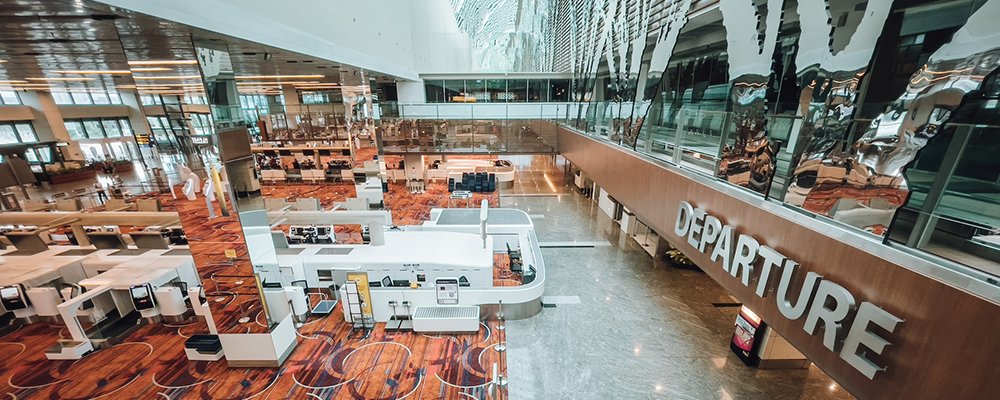 For travelers with a layover longer than five and a half hours and excess energy, you can take a free Singapore Tour, which lasts two and a half hours. It's on a first-come, first-served basis, and you must sign up for this heritage tour one hour before an excursion commences. For weary souls, the terminals are dotted with snooze chairs in dedicated quiet zones perfect for a nanna nap. You can find their locations on the airport map.
If public drooling while you sleep is not appealing, book into one of the transit hotels on offer. You can actually stretch out on a proper bed, take a shower or have some alone time escaping the traveling hordes. There are numerous transit hotels throughout the terminals. A long layover may induce you to go the whole hog and check in to one of the many hotels in the airport or close by. Crowne Plaza Changi Airport is top of the ladder. Still, a few options are available such as Yotelair Singapore Changi Airport and the Ambassador hotels in various terminals. None of the airport hotels are cheap, but the convenience and overnight luxury may outweigh the cost. If you aren't prepared to sleep in a chair or curl up in an out-of-the-way position on the floor, book any hotel at least two weeks before your flight. The tip is to book a hotel when booking your flight, as they are in high demand.
---
Gail Palethorpe, a self proclaimed Australian gypsy, is a freelance writer, photographer and eternal traveller. Check out her website Gail Palethorpe Photography and her Shutterstock profile.
---