We all love to fly and conveniently forget about the greenhouse-gas emissions that the people movers of the sky create. So what happens to all the trash the air stewards collect into one bag, as they walk up and down the aisle at the end of a meal service? Airlines have the unenviable task of providing food safety and freshness, as well as hygiene and carrier weight for its millions of passengers.
Multiply your 1 or 2, sometimes more, plastic cups that each passenger uses on a daily basis worldwide and that adds up to a huge amount of material waste. Literally throw in the food wrappers, the plastic cutlery, napkins, wine bottles, plastic toothbrushes and the list is never ending (yes this does include "toilet" waste). Consequently, you have a flying mountain of gunk to be disposed off. Those souls that are so pedantic about their own home environment, for some reason become gremlins intent on throwing crap on the floor and tucking wrappers in seat pockets, whilst drink cans become rolling toys to be kicked around.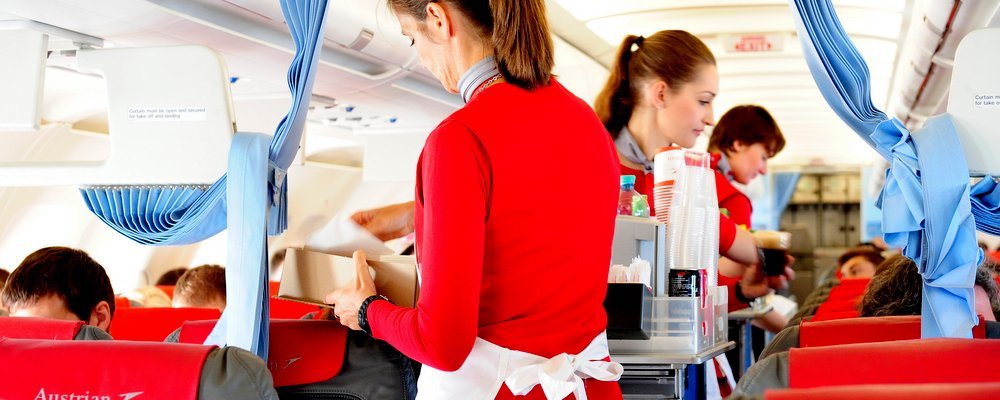 The Scale of Garbage
The scale of garbage produced is absolutely astounding with the International Air Transport Association stating that 5.2 million tons of waste (think the weight of 2.6 million cars) was produced in 2016, with most ending up in landfill or incinerated at a cost of more than US$500m. It is predicted by the year 2030, the refuse will equate to over 10 million tons annually. After a long-haul flight the plane literally looks like a bomb has gone off - think Mexico City in 2011 when it closed its largest dump and streets overflowed with garbage. That is the pseudo condition of the interior of a plane when it arrives at its destination.
One of the main issues that the airlines have to contend with is quarantine regulations, which do prevent the recycling of cabin waste from most international flights. Waste that could be recycled is either quarantined or incinerated because of the fear of contamination from overseas diseases or pests. Another large issue is the fact that there are no real recycling collection facilities at airports that often sit on valuable real estate. Airports provide passenger services not environmental programs. One more problem that airlines face is that if they use reusable items to cut down on the throw-away ones (think actual crockery), it would mean more weight which equals more fuel, more emissions and more cost.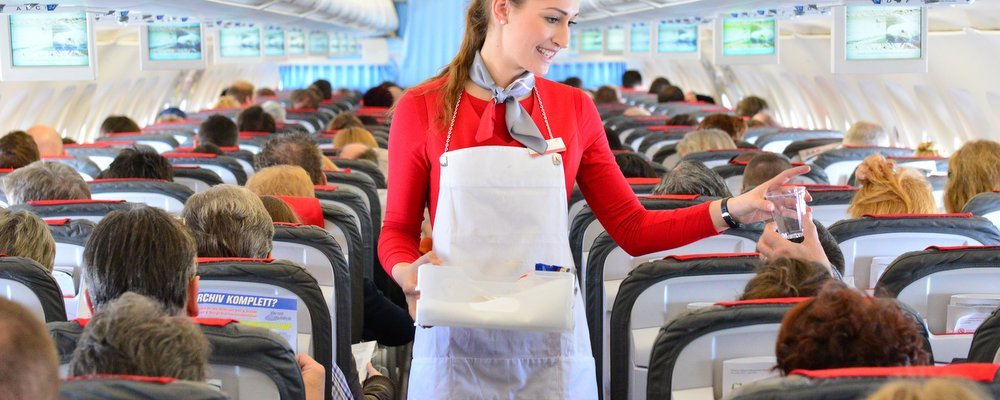 Greener Airlines
Airlines are attempting to become greener in their approach to the waste problems they face:
Virgin Atlantic, a leader in carbon offsetting and reducing emissions altered its inflight meal packaging to weigh less (made from sustainable sources), which means an average weight saving of 129 kgs per flight or 762 tonnes of fuel annually. It has launched a sustainability program replacing disposable trays with ones that can be reused and is continuing with out-of-the-box solutions.
Qantas is in the throes of working with quarantine officials to find a solution for international waste. It is 4 years into an on-board recycling program for domestic flights and now recycles about 6.5 million bottles, cups and cans per year. It uses recycled materials for plastic-free headsets and has partnered with OzHarvest (a food rescue organisation found across Australia) to donate its unused perishables - think approximately 350 tonnes of waste diverted annually and they get to feed the hungry people as a bonus.
British Airways has introduced recycling bags for aluminium drink cans on its aircraft to prevent contamination from food waste on international flights to Gatwick and Heathrow airports, thereby avoiding quarantine issues.
Emirates has introduced on-board recycling measures for easy sorting of plastic, aluminium, glass and paper products. It uses eco-friendly blankets made from recycled plastic bottles.
The flying machines under a host of different brands globally are all attempting to reduce their waste production and look at ways that recycling can be introduced from collecting drink cans to what to do with spare customs forms. Items of a non-food variety such as blankets, pillows and seat cushions are now being recycled to give them an alternative life. The love of plastic wrapping everything to prevent contamination is being looked at, to come up with alternatives. In an attempt to limit food waste, locally sourced food with a "nose-to-tail" approach is being considered, as well as lightweight reusable silverware and plates in lieu of the throwaway varieties used now.
Food for thought: maybe we should all be taking our own rubbish off the plane when we depart, in a similar mind frame to that of picking up your fur baby's (dog) poo when out and about. It might make people think twice about throwing that wrapper on the floor of the plane.
---
Gail Palethorpe, a self proclaimed Australian gypsy, is a freelance writer, photographer and eternal traveller. Check out her website Gail Palethorpe Photography and her Shutterstock profile.
---