This month, we're focusing our round-up of the best articles on the web all around architecture and design. Many of us plan our travels around visiting stylish hotels, touring outstanding local architecture and seeking out interesting buildings. This round-up is a great starting point for anyone currently planning a trip who has a keen interest in design and architecture, covering everything from hot new hotels to unusual bus stops.
Let's start with the hottest new hotels that are still to open this year. This article on Conde Nast Traveller shares ten of the most exciting hotel openings in the second half of 2018. Covering everything from eclectic British hotels (the new Artist Residence hotel opening in Bristol) to a chic safari lodge opening in September in Chile's Lake District, this is an essential list for anyone who loves stylish hotels.

Also on Conde Nast Traveller, we stumbled upon this incredible article detailing the most amazing swimming pools from around the world. This piece is updated weekly with a new pool, making it the ultimate list of well-designed swimming pools. We love the idea of making it your mission to visit as many as possible from the list, from saltwater pools by the ocean (Hotel Les Roches Rouges) to infinity pools in the middle of Tuscany carved out of limestone (Borgo Pignano), there's something to suit every style on this list.
If you're looking for some place a little different to rest your head during your travels but don't want to compromise on luxury, we recommend Harper Bazaar's list of the ten best treehouse hotels around the world. Highlights include a towering white villa in the trees in Kenya overlooking the ocean, with the option of booking a yoga retreat, and the quintessential English countryside stay in a rustic treehouse, featuring a wood-burning fire and organic welcome hamper.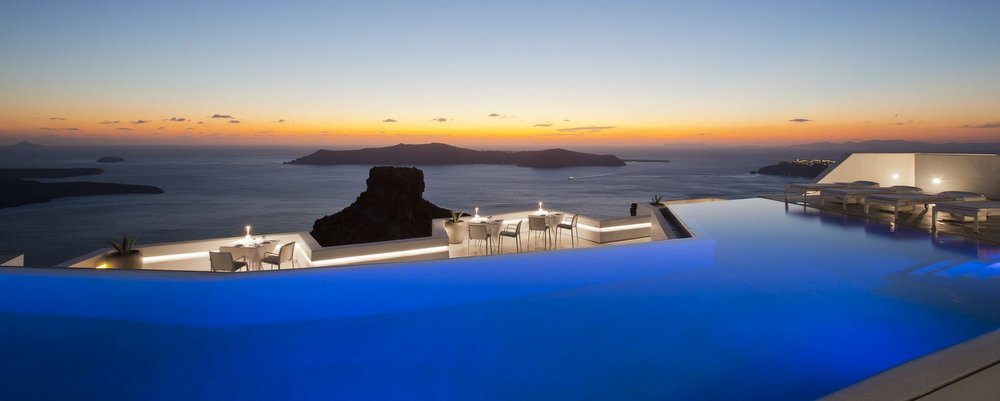 Of course, if you have a keen interest in design, you'll know to head north to Scandinavia. The Nordic lands are famed for their impeccable design, as this article on Matador demonstrates by sharing seven of the most impressive hotels in Norway, Finland, Iceland, Denmark and Sweden. We don't know whether we'd rather stay in Sweden's Treehotel or Finland's SnowCastle.
Sweden is surely one of the most renowned countries for design in the entire world. Famed not only for its architecture, the country is also renowned for its interior design brands, such as String and Ikea. Chances are, if you're visiting Stockholm, you're interested in design, making this article by the Culture Trip detailing the city's best interior design stores the perfect reading material.
Sticking with Stockholm, any design-lover that visits the city should make sure they tour the subway system. Rather than simply using the subway as a means of transportation, visitors should disembark at each station and treat their surroundings as an art gallery, thanks to the remarkable installations that cover the walls and ceilings. If cool subway stations interest you, this recent article on Matador rounds up a selection of the most impressive around the world.

If unusually beautiful transportation hubs interest you, this article from the Culture Trip should be your next read. Krumbach is a small town in the Austrian Alps that you probably have never heard of before, but there is one very interesting attraction for design lovers: its bus stops. Head over to the article to read more about the striking pieces of architecture that are dotted around the town and surrounding area, a result of a collaboration between renowned architecture firms from seven different countries.
And finally, another excellent example of how to combine travel and design, from the Culture Trip, Paris's Charles de Gaulle airport has unveiled a stylish new business-class lounge that will make you want to upgrade your flights. The 10,000-square-foot space has been designed to make guests feel like they're already in flight, with clever design and lighting. It's the ultimate way to start your trip in style.