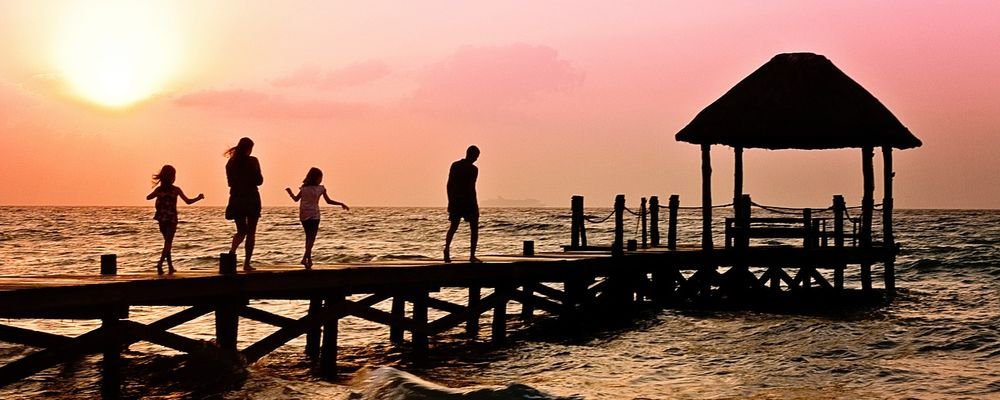 We're rounding up the most interesting travel articles that we've read online over the past few weeks. This month, as the summer holidays started for children and teens across the Northern Hemisphere, we're focusing on family travel. Here are the most interesting and informative articles talking about travelling with kids.
To begin our roundup, Lonely Planet has named eight destinations that are suitable for travelling with a baby or young child. The criteria for choosing these locations included a pleasant temperate (not too hot or too cold), a reliable healthcare system and the availability of activities to keep children entertained.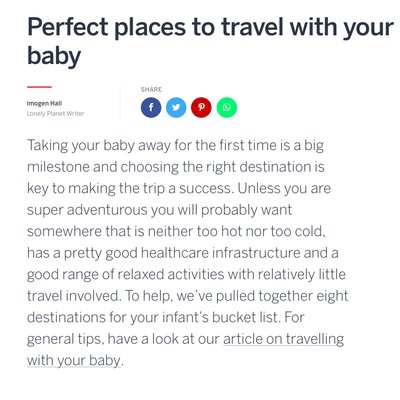 The list includes destinations all around the globe, with some surprising suggestions.
Perhaps you're looking for a more adventurous family vacation? Online travel magazine, Wanderlust has published this interesting list of seven adventure holidays that the whole family will enjoy. If your kids get easily bored and need more entertainment that simply sitting on a beach, this list is full of interesting ideas. Think meeting monkeys in Borneo and hunting for vampires in Transylvania, rather than your typical week by the pool.
Of course, reaching your destination can be trickier if you have young, easily bored children. Plane travel in particular can be a challenge for families. This article on The Telegraph shares airplane etiquette for travelling with kids, reminding families that it is their responsibility to ensure that their children behave themselves. It's an important read if you're thinking of taking your children on a flight.
If you have older children or teenagers, you might be tempted to take them on a more challenging adventure. Perhaps you're thinking of climbing Kilimanjaro or hiking the Inca Trail—an amazing way to introduce your children to more diverse and meaningful travel. This article on Matador shares the author's top tips for what to do before and during the trip to help your teens adjust to the challenge. Suggestions include practice adventures and allowing for downtime.

Now the fun stuff! Travelling with children is a great excuse for you to partake in activities that you enjoyed when you were young. We love this guide to the best new rollercoasters in North America, perfect for kids and adults who love a thrill. Why not plan a trip based around a visit to one of these theme parks, allowing your kids to get excited about the rollercoasters while you plan other activities nearby.
Another suggestion for a theme that would suit both adults and kids is explored in this article on National Geographic. The article lists five super cool sites to visit on Florida's Space Coast, offering alternatives to Cape Canaveral. With everything from museums to piers to space-themed diners, this guide will help you to plan the perfect trip for kids who are obsessed with Outer Space.
One of the hardest challenges when travelling with children is keeping them entertained. This piece on the New York Times delves intointeresting games to play with kids when travelling, to help to keep boredom at bay. Tips include games to play on the beach, in the car and on the plane, with plenty of ideas for both big and little kids.

Finally, what if you want to travel the world as a digital nomad—but you have a child? This article on Refinery 29 shares the story of Alex Holder who lives a bohemian life of travelling with her young child. The article touches on tips and real-life experiences of long-term travel when you have a kid to think about.
---