The Hotel
Home Hotel is eye candy from the moment you walk through its unassuming entrance in the leafy barrio of the narrow streets of Palermo Hollywood that is home to designer gear, must-have decor items, chic bars and applauded trendy restaurants like "Gran Dabbang" (Latin America's 50 Best List). It's where you will find the cutting-edge MALBA art museum, and for the curious, the Museo Evita displays the life of Eva Peron.
Home Hotel was the first boutique establishment to be created in Buenos Aires. It's a reflection of the owners' passion for understated, laid-back elegance with that homey touch of not-too-perfect air, plus their love of collecting eclectic items on their travels that are dotted around the hotel such, as an old butterfly heater.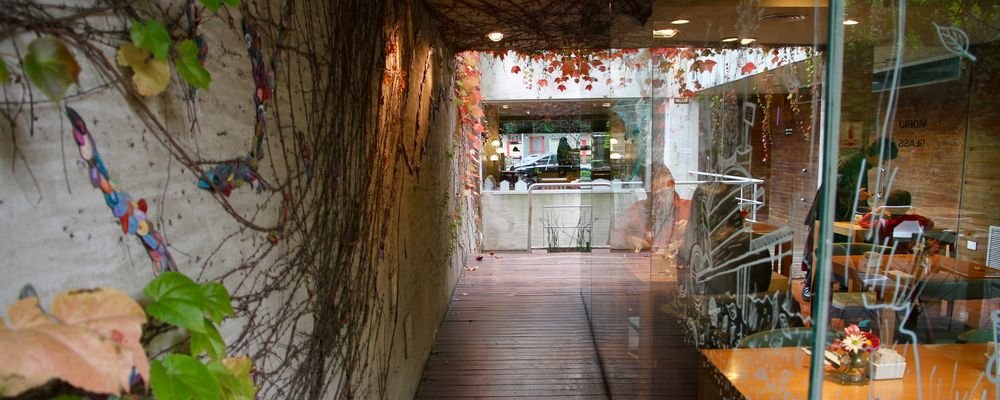 Awash in comfy vibes, it's cleverly designed to allow oodles of light to flood the inside areas. Guests are surprised when the extraordinary hidden garden oasis is revealed. Staying at Home Hotel gives a unique experience for those who have no desire to be constrained in a generic hotel room.
Intimate and contemporary, its out-of-the-box design utilizes glass cubes for the reception area and the restaurant, connected by covered walkways that flow through to the secret garden, outdoor bar and swimming pool area. The glass has been decorated to take away any sterile hint of coldness, vases of fresh flowers are in abundance, plush small seating areas compliment stylish lighting, and an assortment of fascinating curios or masterpieces of glass works sit on shelves, giving a warm and comfy feeling of welcome to guests.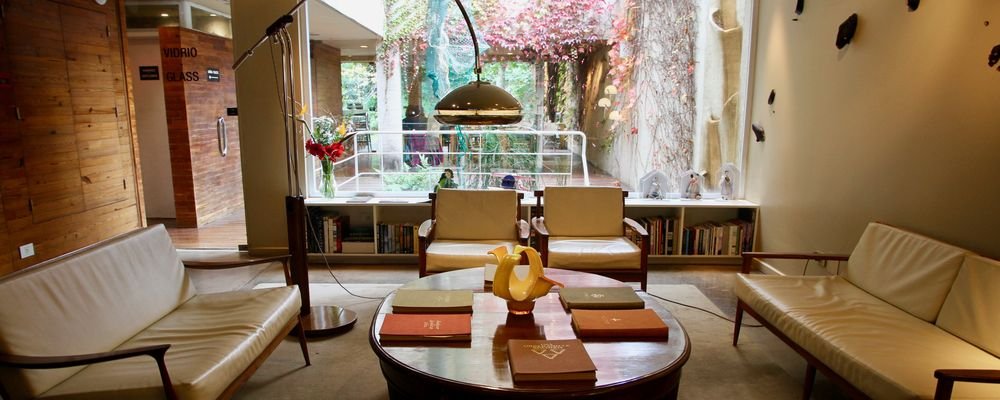 The whole vision is all embracing; from antique to super modern furniture, splashes of vivid colour in vintage wallpaper and hints of retro appeal, such as workable record players complete with records. Deck chairs were scattered throughout the garden where a stunning red thrush bird perched amidst the leaves. Every six months, different local artists are invited to take over the walls of the hotel with their own creations. At the time I was at Home Hotel, Rocio Coppola displayed his recycling "trash" creation (think nets, mesh, wire and bags) into a hanging wonderland. Norma Catan took over a cylindrical post in the restaurant with her colourful circular modules. The hotel is all about visual feasts.
It's the little surprises that count:
Home Hotel is exactly what it promises, a "home away from home" with little touches that you wish for.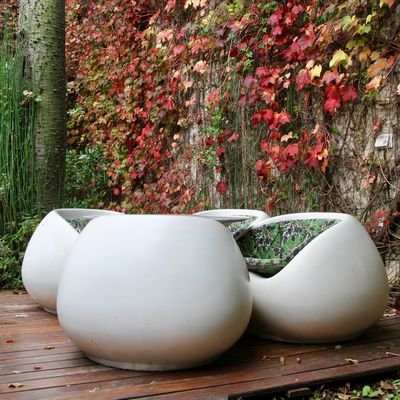 Weather reports for the next day are left in your door each night, cucumber water is discretely slipped into your suite or room at turndown service, comfy fluffy bathrobes hang on towel warmers in the colder months, and huge stunning bathrooms have signature personal amenities. Warm rugs sit on the outdoor bar area in case you get chilly having an aperitif under hanging vines, and a sparkling swimming pool amidst the fairy-tale garden will beckon you during the summer months.
Upon arrival, you will receive a small booklet giving you all the advice you need for your stay, from where to trash your credit cards on luscious leather boots to what restaurant is dishing up the best food in the area, as well as transport tips. It's updated every six months, so the advice is always current.
Number of Nights Stayed: Two nights
How was the room?
The choice of rooms is as diverse as we all are, from bright and airy standard guestrooms to superior rooms with spa baths overlooking rooftops. Your choice is further enhanced with four suites that will have you never wanting to walk out the door and lofts for those into a bit of independence with their-own kitchens and "parrillas" (Argentine barbeques). Huge windows dominate all the rooms, giving views over the verdant garden enclave of colourful flowers and vine-draped walls.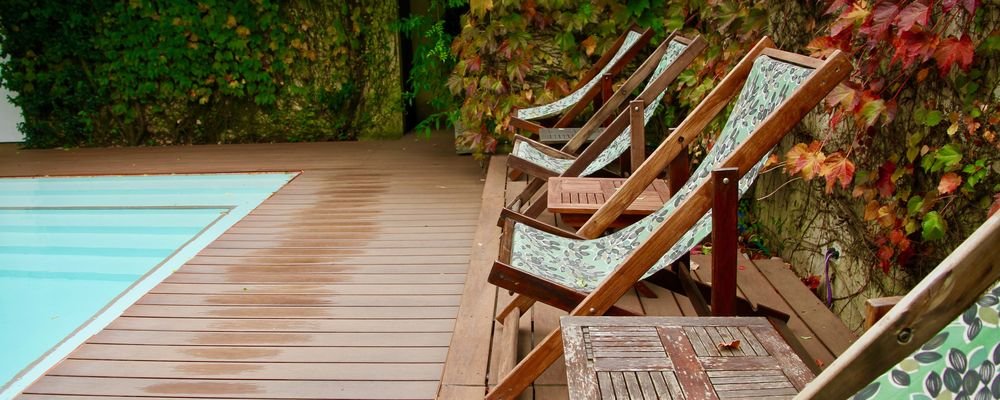 The Pool Side Suite features a massive fireplace on its outdoor deck, and all rooms have unique featured wallpaper,desks, individually controlled AC and central heating, two LCD TVs and sound system, and remote controlled curtains that you can play with from your lush bed of sumptuous linen that you won't wish to get up from. Llama wool blankets drape the beds, and Chilean wool rugs decorate the floors.
I was lucky enough to be in the luxurious Garden Suite, showcased in "The World's Coolest Hotel Rooms", with its own exclusive rooftop deck to swan around, complete with sun loungers, an outdoor shower, mini-bar plus table and chairs to relax on. It's your own personal space where the only intruder will be a red thrush singing to you in the mornings.
Tucked away at the back of the garden with its own private entrance, floor to ceiling windows take your gaze onto the courtyard's water-floor. The fully stocked mini bar showcasing Argentinian wines begged to be opened and sipped whilst reclining in the gigantic bathtub peering at the night sky through a skylight. From Wi-Fi to Netflix, the Garden Suite has everything to keep you cosy and comfy.
To take a peek at the guest room options and begin planning some self-indulgence, click on:
https://www.homebuenosaires.com/en/
Hotel Restaurants, Bars & Facilities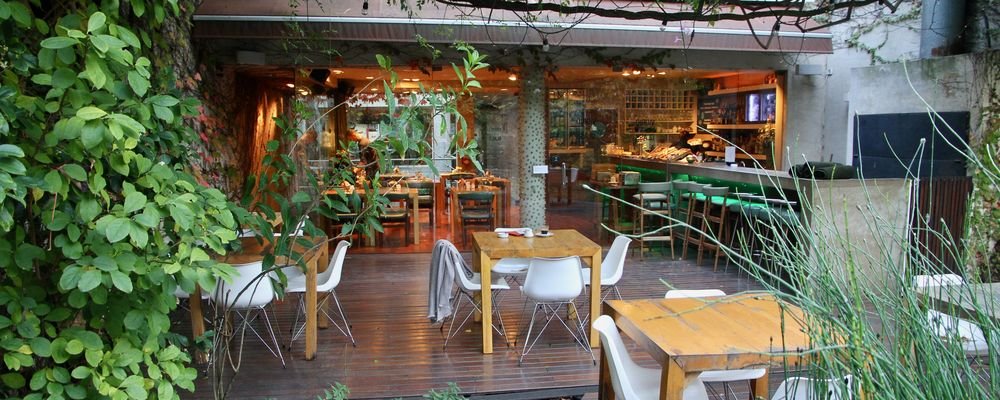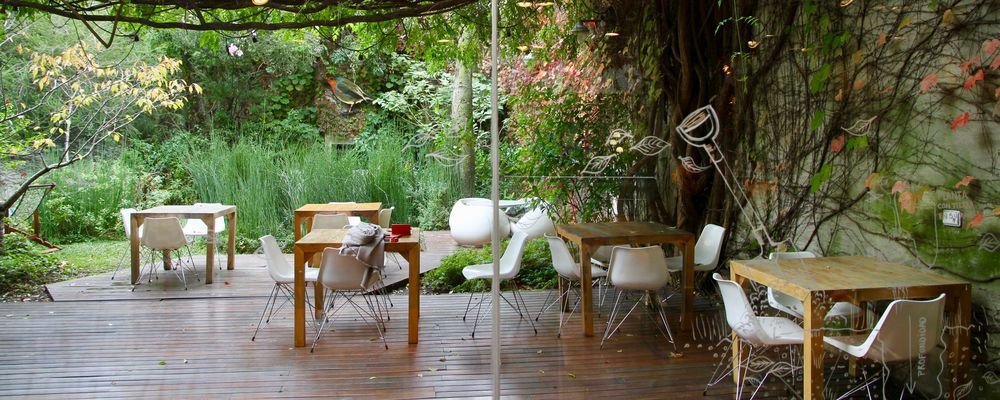 Home Hotel's kitchen staff creates everything in-house, from the daily bread to mouth-watering dishes that lure the locals in for lunch or dinner. Head Chef Veronica has been in situ since the opening of Home Hotel, and she not only knows her way around the local markets, but also how to put together drool-worthy offerings such as slow roasted beef, black spaghetti with squid and delectable key lime tart for that sweet end to a meal.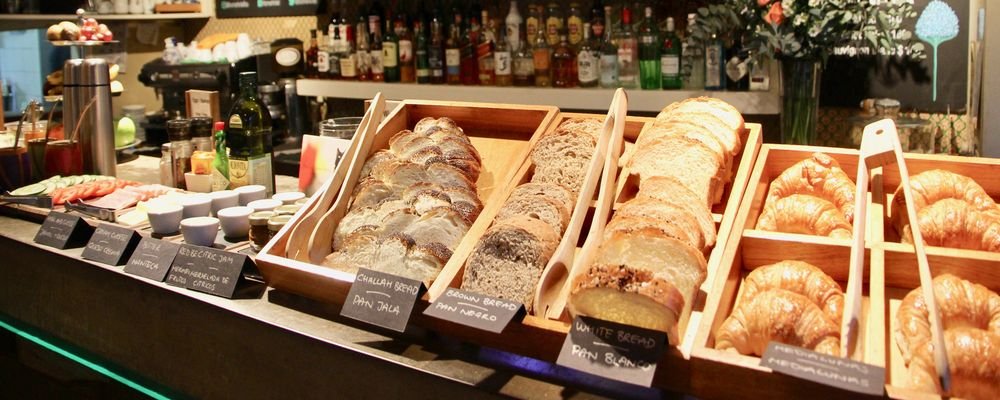 Open for breakfast, lunch and dinner, Home Hotel's restaurant is where you can try out the Argentian iconic "mate", lick your lips over a spoonful of "dulce de leche" (the Latin American spread known as "candy of milk" —think caramel), indulge in tapas or slide into a signature cocktail. The selection of premium vodkas is stored in its own freezer, and the wine list is extensively dominated by some of the best grapes in Argentina. Being named as one of the Top Ten Hotel Bars by the International Bartenders Association puts Home Hotel's bar on a pedestal with the likes of London's Savoy Bar.
Home Hotel Spa
The pampering doesn't stop at providing the perfect hotel space for you, as Home Hotel also offers a small and intimate spa where you can indulge in ayurvedic treatments with organic products.
Hotel Staff
Approachable, friendly without being familiar and all too ready to answer any question you may have or to provide any help you may need, the staff at Home Hotel will be there for you with a smile.
Conclusion
Home Hotel will spoil you for anywhere else, with its unashamedly individual approach to its offerings, artsy vibe and different guest rooms hidden away in a green nook of Buenos Aires.
Wise Traveller Approval Rating
Home Hotel is the epitome of what a lifestyle boutique hotel is all about, as is evidenced by the numerous awards Home Hotel has received, including being named to Condé Nast Traveler Reader's Choice and Gold List.
The Wise Traveller rating: 10/10
---
Gail Palethorpe, a self proclaimed Australian gypsy, is a freelance writer, photographer and eternal traveller. Check out her website Gail Palethorpe Photography and her Shutterstock profile.
---