The earth is full of areas that can provide you with the sensation of paradise. One of these places is Yosemite. The Yosemite landscape offers a wide range of activities that every person from all age groups can enjoy. Here are seven things to do in Yosemite.
1. Viewpoints
Do you want to experience beauty at its best? Then Yosemite is the place you can experience it. The Yosemite landscape is filled with spectacular sites that offer very fantastic views. Viewpoints include the Tunnel View with Half Dome, Valley View along the Merced River, the Glacier Point, and the Olmsted Point.
2. Ice skating
During winter Yosemite is covered with snow and ice. The snow and ice create ice-crusted meadows, frozen waterfalls, and a mist that makes everything quiet and still while providing a natural ice-skating rink. Imagine skating underneath a 4,000-foot cliff. You can also decide to enjoy the thrill of snowboarding at Badger Pass Ski & Snowboard Area.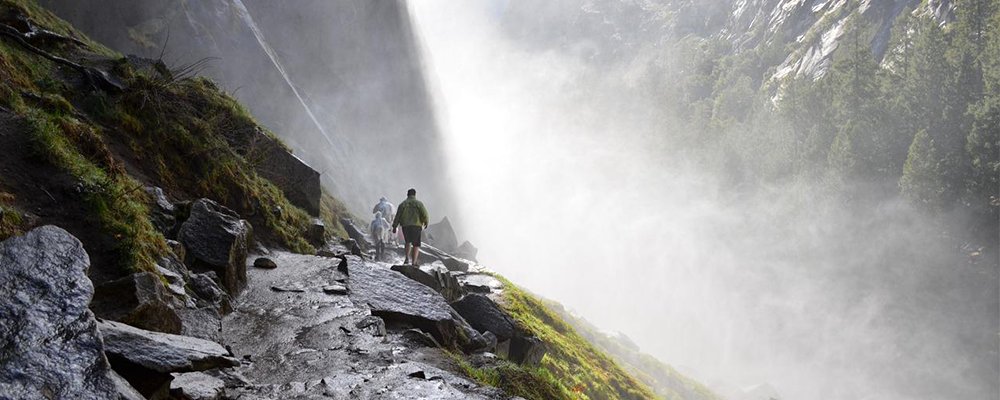 3. Camping
Yosemite has been one of the top camping sites in the country for over decades. Yosemite has various campsites, such as upper pines, north pines, and lower pines; these sites offer the best way to experience the park. You can wake up on-site and experience the magnificent morning sky covering the park through camping. Before you decide to camp in the park, make sure you have made the necessary arrangements, like reserving the campground beforehand.
4. Climbing and Hiking
Are you a thrill-seeker? If you are, then Yosemite is the place to be. Yosemite is a world-known climbing and hiking location. Each year climbers and hikers from all over the world flock to the Yosemite gates to get a chance at climbing and hike the world-famous rocks such as the El Capitan, which is a 3,000-foot sheer rock face on the north side of Yosemite Valley and the half-dome which requires you to have a half dome permits for you to hike it.
5. Biking
Biking offers you a great way to enjoy outdoor activities while getting some in the fresh air and enjoying the beautiful landscapes. There are many paved paths in Yosemite Park that provide ample biking routes for both you and your family or friends. The most renowned areas for biking are along the paved roads on the north side of the river, which leads to Mirror Lake. There are rental bikes available in the park, so don't worry when you forget your bike at home; you can still enjoy the biking experience.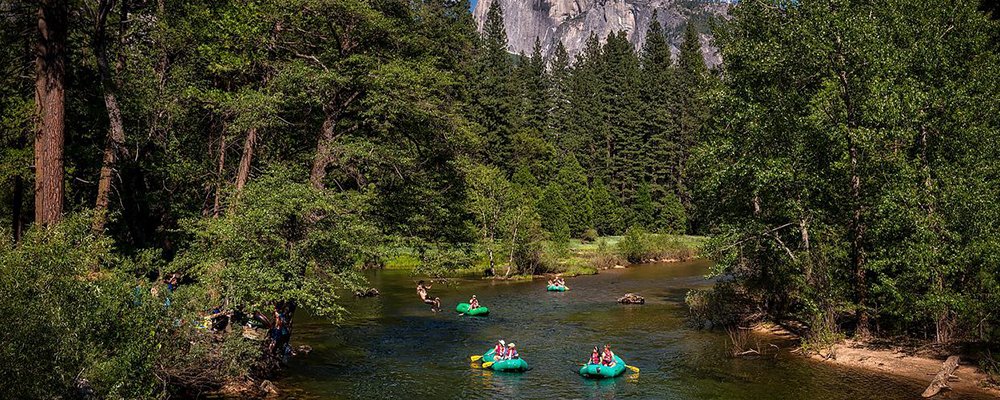 6. Water Sports and Fishing
There are plenty of water sources all around and in the park. These water sources provide some of the best fishing spots in the country since there are a lot of fish. Fishing in the lakes and reservoirs is open all year round, while fishing in the streams and rivers begins at the end of April until mid-November. Water sports such as kayaking and rafting are also viable options while at the park. The Merced River is a popular rafting spot, but it depends on the water levels. The calm waters of Tenaya Lake offer a conducive environment for kayaking. Before you can enjoy any water-related activity, make sure that you have all the safety gear in place and that they are in good condition. Also, make sure you know the rules and regulations put in place to govern fishing in the park to avoid creating unnecessary situations.
7. Picnicking
Is there any other way that someone can enjoy and appreciate nature apart from picnicking? The Yosemite landscape provides you with a wide range of picnic spots. The park management has installed various picnic spots around the park, which serve on a first-come, first-served basis. While at the park enjoying your picnic, be aware of wild animals such as the black bears and mountain lions. When you are done with your picnic, make sure to dispose of the wastes and remains of your picnic since once a bear has tasted human food, they tend to come back for more. Also, plastics are choking hazards to animals.
Taking your time to enjoy nature can be therapeutic for both your mind and soul. Remember, even though you are out there having the time of your life, it is always wise to be safe. If you are going to get involved in physical activity while in the park, remember to carry a first aid box with you and always have a licensed guide.