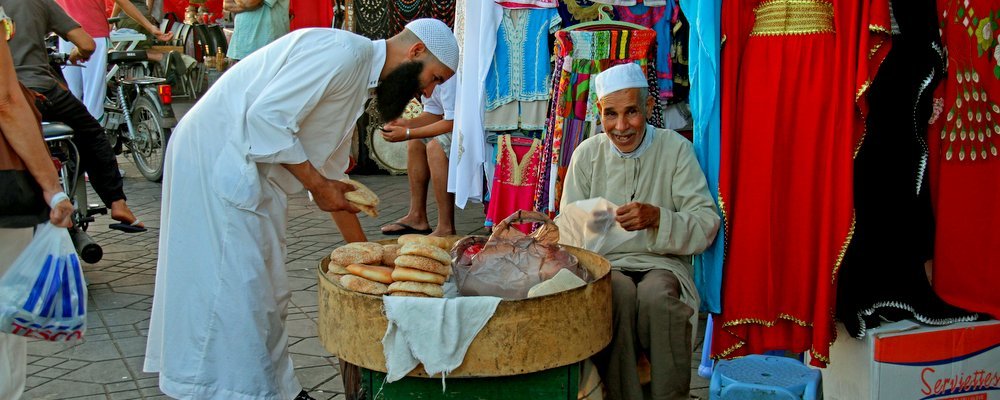 I recently returned from my first trip to Marrakech; a holiday that I embarked on slightly apprehensively after reading up on my destination. I was half expecting to be constantly harassed throughout my trip, cat-called, ripped off and intimidated. Thankfully, the Marrakech that I discovered was nothing like this. The people that I met were warm, friendly, helpful and incredibly attentive. If you approach a visit to Marrakech correctly, you're likely to fall in love and immediately want to return. Here are a few tips for female travellers visiting this vibrant city for the first time.
Don't accept help from strangers
When you're wandering through the souks, men will constantly be asking if you're lost, do you need directions, or pointing you in the direction of the 'big square'. Ignore these men or shrug them off with a simple 'no thanks'. Even if they insist they don't want money, once they have shown you the way they will definitely demand that you pay them.
Stay in a Riad
Escape the bustle of the medina by opting to stay in one of the many riads located in the middle of the chaos. A peaceful oasis far removed from the heat, smells, sounds and crowds of the souks, your riad is the perfect place to escape to if you're feeling like it's all a bit too much. The staff are always on hand to offer refreshments and there will be a variety of comfortable places to relax on the patio and the roof terrace.
Use taxis to get around at night
Wandering around the medina in the daylight is perfectly safe and you'll see plenty of other Western tourists doing exactly the same. Night time is a different story, and you definitely don't want to be walking down dark alleyways after the sun has set. Taxis are everywhere in Marrakech and are incredibly cheap (20-40 dirhams should get you anywhere within the medina). If you're not sure about flagging one down, ask your riad or the restaurant you're dining in to order you one – just be aware that this will be slightly more expensive. Also, never get into a taxi without agreeing on a price first.
Avoid the 'big square'
Jemaa-el-Fnaa is the main marketplace in the medina, bustling with traders all day long and performers and street food vendors in the evening. It's an intense place, full of intriguing things to see – but it's also a place where pick pockets are rife, you are charged money for simply taking a photograph and it is the main area of the city where you are likely to see animals in captivity forced to perform.
Be confident when walking through the souks
When you're exploring the labyrinth that is the souks of Marrakech, you will constantly be asked to stop and look at stalls or whether you want directions. Walk with purpose, like you know exactly where you are going and don't stop to dilly-dally. If you're not interested in a shop, simply shake your head and say 'no thanks' or 'non merci' and continue walking. Don't be afraid to be friendly and smile and laugh when you're talking to the traders that you wish to purchase from; it's all part of the experience.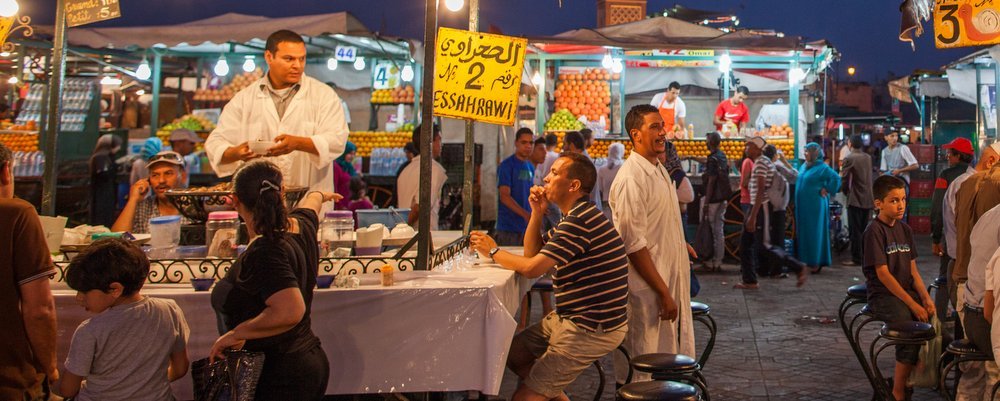 Dress modestly – but don't be too worried about baring skin
Respect the local culture (this should be a given anywhere that you travel) and avoid wearing short skirts, strappy tops or anything low cut. This doesn't mean, however that you need to completely cover every single inch of skin. It's fine to wear sandals and to have bare arms, for example. The souls are hot and stuffy, so avoid synthetic fabrics and choose to wear light and loose layers of cotton and linen – long dresses and jumpsuits are perfect. Wearing sunglasses is also advised, as it helps to avoid making eye-contact with traders who want you to buy something.
Avoid cafes and bars frequented by men
There are many cafes and bars in Marrakech that are deemed as 'men only' and any woman entering them may be seen to be there to pick up men. If in doubt about which cafes and bars to visit, ask at your riad or consult a guidebook. Opt to drink on hotel rooftops instead of bars (El Fenn has a great rooftop, serves alcohol and offers spectacular views over the city) and perhaps have a list of cafes in the souks where you know you feel safe to retreat to if you're feeling overwhelmed.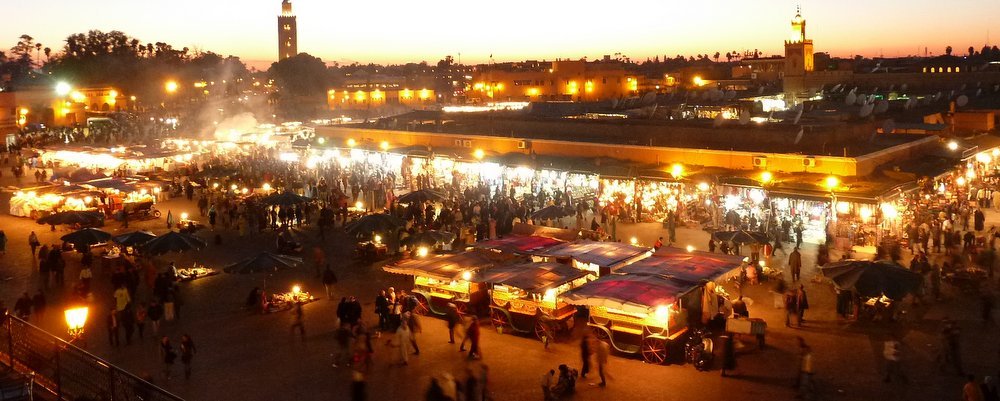 Download Maps.Me on your phone
This last tip is an absolute life-saver in Marrakech where turning on your roaming could rack up a small fortune. Download Maps.Me onto your phone and drop pins for your riad, as well as restaurants, cafes and sights that you want to see. If you pay attention when you're wandering around the souks and keep checking your map, it's almost impossible to get lost. It's also worth keeping your eye out for signs while you're exploring, as many of the popular restaurants such as Le Jardin and Nomad are clearly signed throughout the souks. If you do get completely lost, duck into a café populated by Westerners or ask a woman for help.
---
Emma Lavelle is a UK based writer and photographer and has her own blog Field and Nest.
---