The Best Winter Festivals Around the World
Forget hibernating – winter is the perfect season for travel, exploration, and global discovery. With raucous carnivals, scintillating snowscapes, and breathtaking ice sculptures from Brazil to Japan, this season offers 10 tempting reasons to get up and go (even when it's 20 below!).
1. Carnevale
Venice, Italy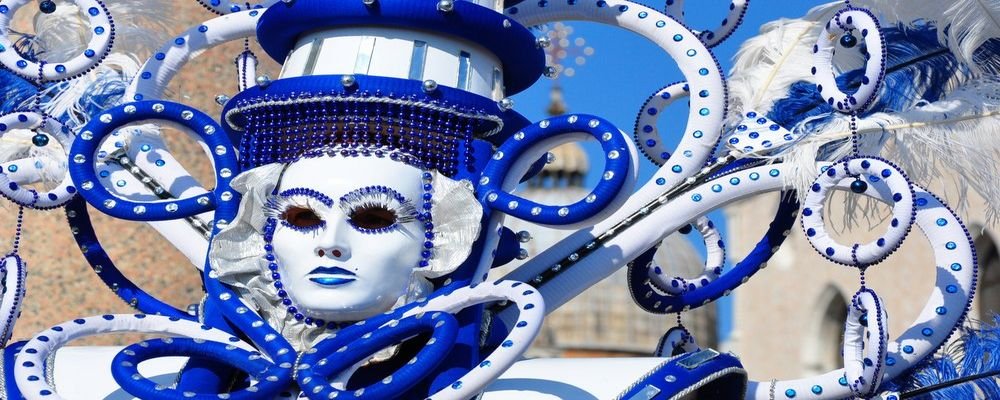 What do you get when you combine colorful Venetian masks, masquerade balls, and droves of costume designers from around the world? It's one big, Italian dress-up party known as Carnevale. Held each year before the beginning of the Christian Lent celebration, this elaborate mask and costume parade dates back to the 12th century.
2. Yukon Quest
Fairbanks, Alaska, USA
Mush! Mush! Mush! Cheer on competitive mushers as they race their dogs along the most challenging dog sled track on earth. Over a 10-20 day period each February, Yukon Quest racers cover 1,000 miles of icy earth between Fairbanks, Alaska, and the Yukon Territory in Canada.
3. Sapporo Snow Festival
Sapporo, Japan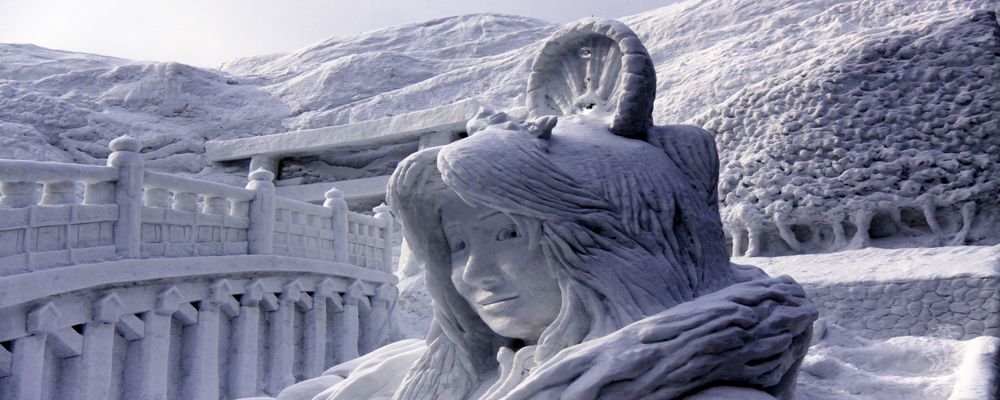 Each February the city of Sapporo transforms into a winter wonderland as it hosts the International Snow Sculpture Contest. Millions of people visit three distinct sites throughout the city, including Odori Park, Suskino, and Satoland. Hundreds of snow and ice sculptures provide an appealing winterscape for visitors as they enjoy music performed on stages made of ice, ice slides, snow mazes, and regional food specialties.
4. Winter Carnival
Quebec City, Canada
Like Rio's Carnival, Quebec's Carnival is considered "one of the biggest and most popular winter celebrations in the world" according to The Travel Channel. But unlike the color and heat of Rio, Quebec City offers visitors a wonderland of pure, powdery, wintery white. Since the late 19th century, Carnival attendees have been enjoying winter parades, ice sculptures, masquerade balls, ice canoeing, and dog sled racing.
5. Carnival
Rio de Janeiro, Brazil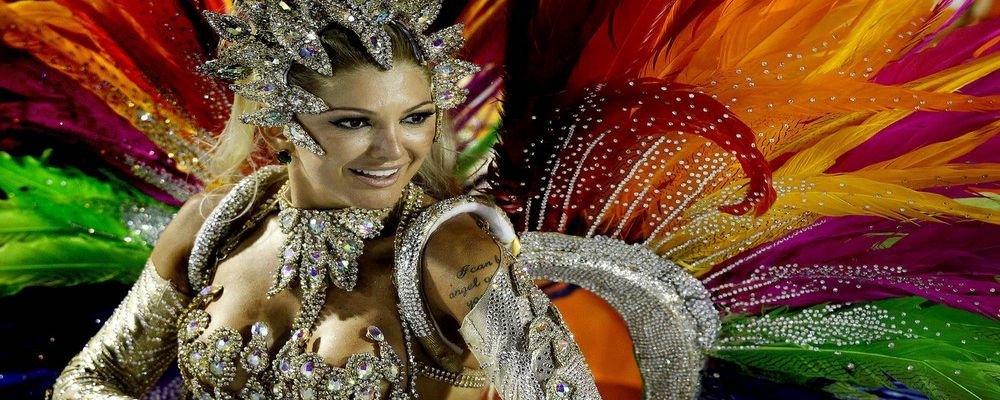 Carnival isn't just the world's largest winter festival, but the world's largest festival, period. Each year before Lent, several million people swarm the city of Rio to watch samba school students engage in fierce dance competitions and festive parades.
6. Hwacheaon Sancheoneo Ice Festival
Hwacheaon, South Korea
Located in South Korea's Gangwon Province, Hwacheaon is one of the first places in the country to freeze during the winter. The annual festival held to mark the advent of the snow season offers ice fishing, fresh seafood, and ice sculptures galore.
7. Altitude Festival
Mayrhofen, Austria
Who ever said winter had to be serious? Austria's Altitude Festival is a winter comedy celebration held amidst 600+ square kilometers of pistes and glaciers in beautiful Mayrhofen. Stand-up comics and improv troupes warm up the winter setting with their "funniest show on snow."
8. Winterlude
Ottawa, Canada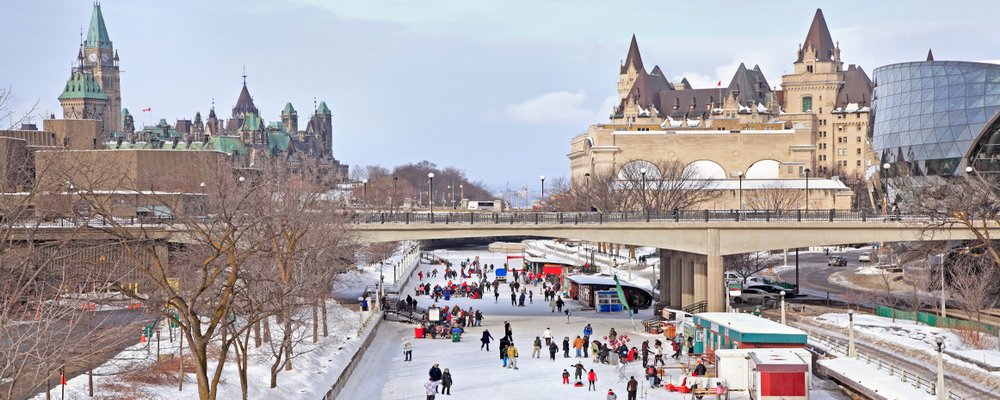 Why let Quebec City have all the fun? Canada's capital offers a viable alternative to Carnival held over three weekends each February. Highlights include ice skating clinics, hockey tournaments, walking food tours, and activities held along the largest skating rink in the world.
9. BRITS Music and World Festival
Laax, Switzerland
With skiing and snowboarding by day, and live music and DJs by night, BRITS is a party festival unlike any other. Held at Switzerland's Laax resort, one of the snowiest and sunniest ski destinations in the world, the festival is run in tandem with the British Snowboard and Freeski Championships, which draw amateur and professional riders from all over Europe.
10. Harbin Ice Festival
Harbin, China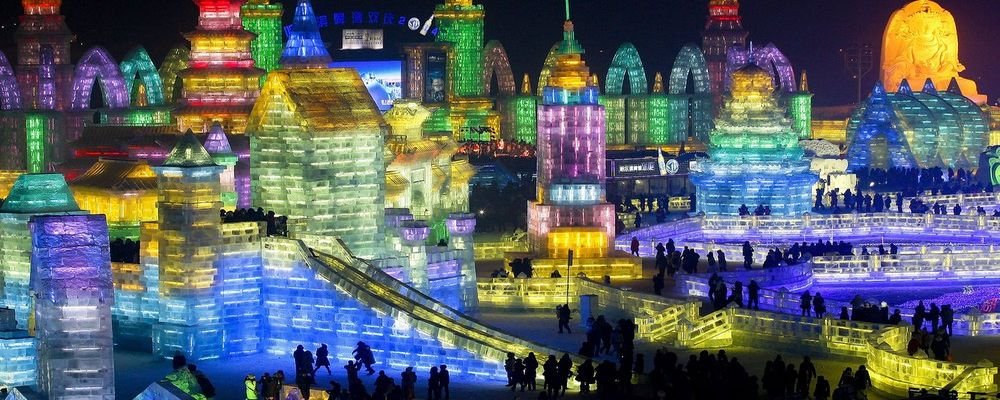 For nearly two months during January and February, the Chinese city of Harbin is transformed into an exposition of snow and ice. There are multiple festivals, theme parks, displays, art expos, and tours all dedicated to providing a wondrous – if a bit contrived – winter escape. Choose from snowy sleigh rides through the surrounding countryside, tractor pulls along the frozen Songhua River, or wildlife viewing in the nearby Siberian Tiger Park.
Where is your favourite global winter destination? What about all these other festivals around the globe you could go to.
---
Rebecca Anne Nguyen is an author, travel writer, and the creator of TheHappyPassport.com, an inspiration site for solo female travellers.