Top Car Rental Tips & Tricks
When travelling, it's often easier to rent a car to be able to explore your location at your own pace. Rather than being restricted by public transport timetables and routes, you are free to drive wherever you want, whenever you want or take that adventurous road trip. Finding the best car hire can be a complete nightmare, however, filled with hidden costs, cons and confusion. We've pulled together our best car rental hacks, tips and tricks to make the process a little easier for you.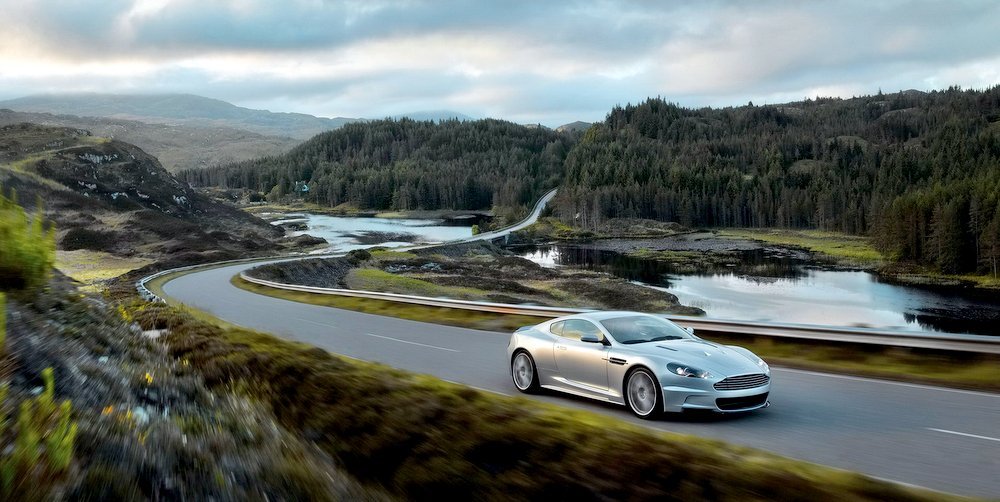 1. Do Your Research
Never book with the first rental agency that you come across. Always spend time researching, googling and comparing prices, as well as looking as options such as insurance and extra fees for dropping the car off at a different location. Just because you have found a low price doesn't mean that there won't be any hidden extras when you come to pay. Consider using a comparison site such as Skyscanner or Kayak to make the price comparison easier, but bear in mind that there might still be hidden extras.
2. Consider The Different Insurance Options
Don't just opt for the standard insurance package. Consider the terrain that you will be driving in, the length of time that you will be hiring the car for, and any specific risks involved. If you are only renting the car for a few days or a couple of weeks, a daily insurance policy will suffice.
If you regularly hire cars, taking out a third party annual policy may be the best option. Check that the insurance policy that you choose covers all parts of the car and protects you in all likely eventualities. If you are travelling somewhere with unfinished road surfaces, consider taking out extra gravel insurance.
3. Book Early And Pay In Advance
Many car rental companies offer significant discounts if you book at least three months in advance and if you pay the balance up front. You also run the risk of the rental companies running out of suitable vehicles if you leave it until you reach your destination to find a suitable car.
4. Check the fuel policy
Before you set off on your journey, check the fuel policy with the rental company. Some companies will ask you to return the car with either a full or half-full tank of petrol. It is imperative that you do this, as otherwise you are likely to be later sent an expensive bill that will be significantly more expensive than the cost of the fuel. Other companies may ask you to pay up front for a full tank and to return the car empty; be wary that they will likely not refund you for any unused fuel.
5. Be aware of unnecessary extras
In particular, don't be scammed by hiring an expensive sat nav. You can easily bring your own with you, use a maps app on your phone or stick to a traditional map. Adding on items such as navigation systems,
6. Be wary of upgrades
If you are offered an upgrade to a larger car when you arrive to pick up your vehicle, it is likely to be because the rental company don't have the car you requested available. This is their mistake, not yours, and they are legally obliged to rent you a car at the price you agreed online. If they're offering you an upgrade to a bigger or more powerful vehicle, don't be scared to refuse to pay extra. Likewise, if you are offered a smaller vehicle, ask for the difference in price to be refunded.
7. Check the car for damage
If you spot any damage to the vehicle before you leave, ensure that you document it well in photographs, point it out to the member of staff that is dealing with you, and make sure that the damage is recorded on the paperwork. That way, you are covering yourself just in case you are accused of damaging the car. It is also important to ask a member of staff to check over the vehicle for damage upon your return, taking photographs and asking them to sign the paperwork to avoid an unpleasant surprise when you later receive your credit card bill.
8. Pay By Credit Card
If your car hire costs over £100 and you pay by credit card, you will have extra protection provided by Section 75 in case anything goes wrong.
9. Consider When You Are Picking Up & How Long You Are Renting For
Picking up a car on a Sunday, Monday or Tuesday is likely to more expensive than any other day, as these are the peak days for business related hire. Try to arrange to collect your car on a Thursday or Friday for the best rates. It is also worth noting that a weekly charge is likely to be significantly less money than hiring a car on a day-to-day basis.
10. Avoid Airport Pick-ups
Arrange to collect your car from the rental office itself, rather than booking an airport pick-up. The airport will charge the rental company taxes and fees which will subsequently be passed on to you.
11. Have You Considered Leasing?
Why rent at all? Something that is rarely discussed is the option of fully leasing, rather than renting, a car. In Europe it has been a option for many years and usually a much better option if you plan on being somewhere for extended period (generally over 3-4 weeks). There are many perks, such as getting a brand new car and it definitely ends up being a more economical option the longer you are travelling.
---
Emma Lavelle is a UK based writer and photographer and has her own blog Field and Nest.
---