The majestic peaks of the Three Towers of Paine (The Cordillera Paine mountain group) will be one of the most spectacular sights you will ever witness. Eons ago glaciers formed these mammoth jagged spires pointing to the heavens with tones of yellow granite and grey sedimentary rock. Known as Torres d'Agostini, Torres Central, and Torres Monzino, they loom over a glacial blue lake in the heart of the Torres del Paine National Park.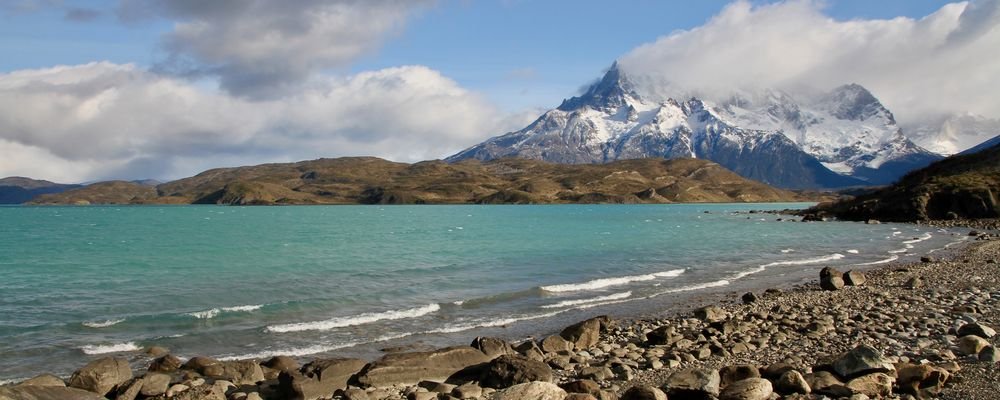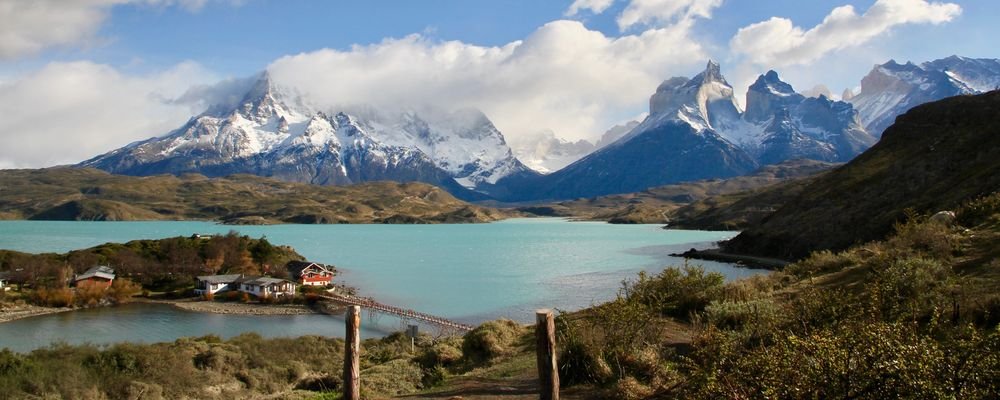 Wild, forbidding and with fickle weather, it's possible to trek to the base of these monsters, if you are into slogging along a well-worn path of 18kms. The Torres del Pain National Park is a designated Biosphere Reserve by UNESCO that has a flow of about 250,000 tourists hiking its untamed earth annually. Peppered around the park are mountain huts for the brave souls who wish to do the famous "W Trek," taking anywhere between three to seven days and covering about 70klms. Known as one of the most scenic treks in the world, it's a rough track linking the three towers, the French Valley and the Grey Glacier.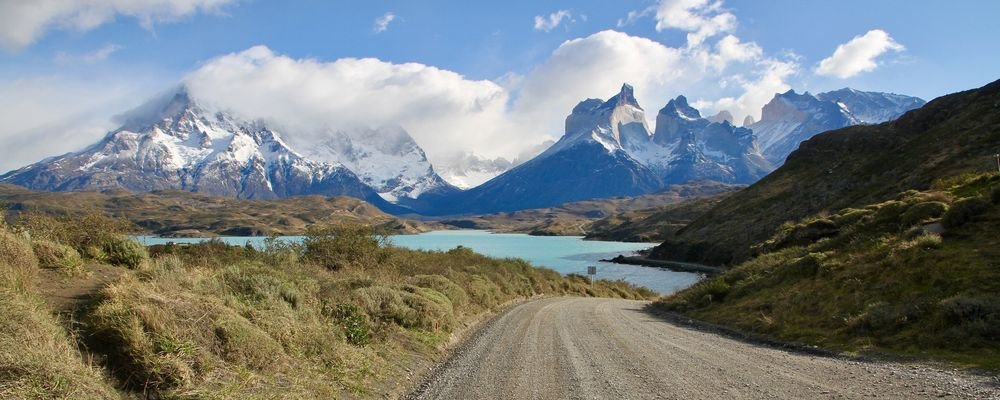 I took the easy way out and went on a four-wheel-drive adventure through the park with Javier from Chile Tour Patagonia. I smiled at the two adventurers heading off to the Tower Base when we left them at the entrance to the walking trail and ensconced myself firmly in the passenger front seat with camera in hand.
One of the richest wildlife regions in the whole of South America, the scenery blows you away. It ranges from swaying grasslands to bright blue waterways, hills of burnt ochre studded with brush and a winding gravel road that appears to go on forever. The views are so big, expansive, and impressive that it's hard to take it all in.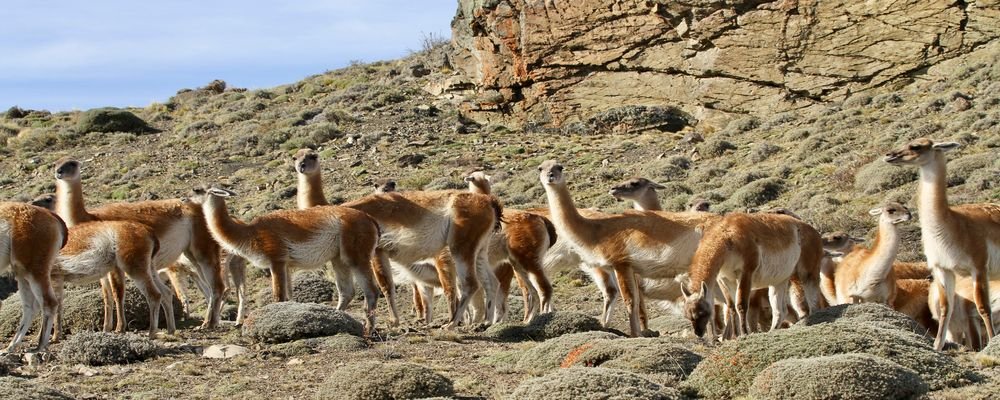 Rusty cinnamon-colored guanacos (cousin to the llama) were grazing in herds with a large male standing guard on a high point watching over his harem of females. They often look like they are posing for the camera with their grey faces and small ears regally held in the air.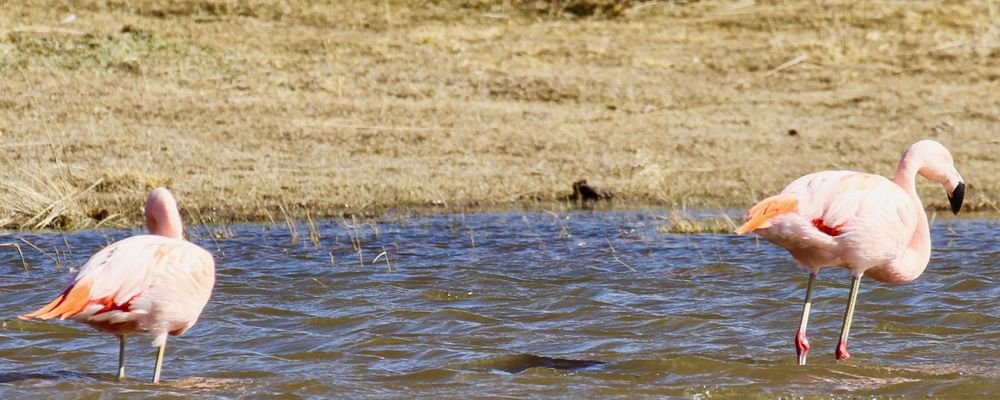 We found three pink plumed Chilean flamingoes dipping their beaks into aqua water. Flightless greyish-brown rheas (similar to the emu) with long legs and necks splayed out their large wings like sails as they ran away. Hereford cows and Merino sheep with thick coats grazed roadside as we weaved the roads in and out of the national park. One lamb was intent on grabbing mum's nipple for a drink in the middle of the road, causing a minor halt to our adventures.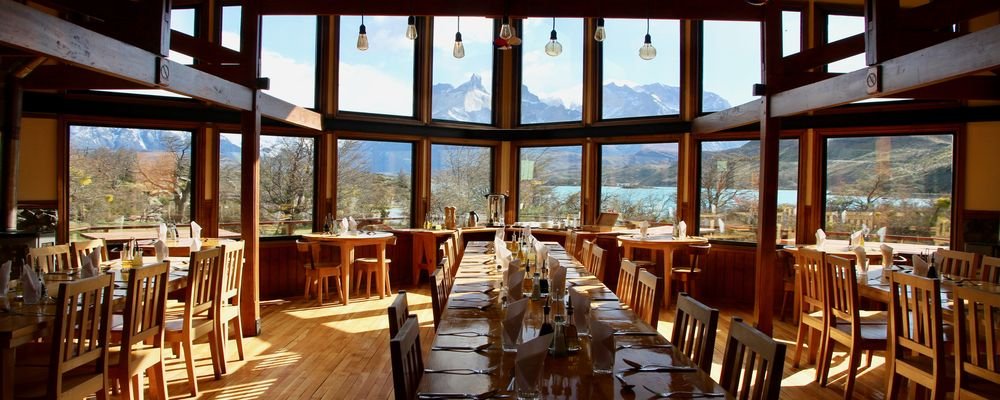 We stopped for lunch at Camp Pehoe that quietly sits on the edge of Lago Pehoe. A tourist camping hotspot during the warm months, it's home to a resident silver fox who likes to prowl around waiting for a food handout.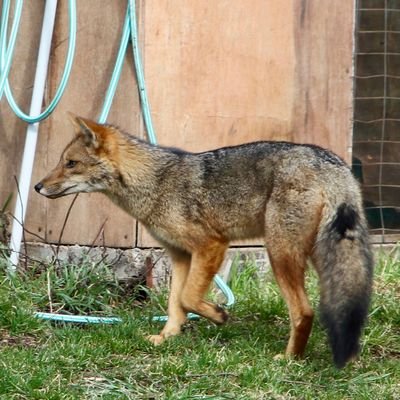 We headed off to the spectacular Salto Grande waterfall, and then on to the massive Cascada del Rio Paine. Gushing turquoise waters flowed over a high rocky balcony to continue its journey on through the expansive landscape bordering the national park to Nordenskiold Lake.
Despite our travels, it wasn't to be a puma photography day. It's always the same; you should have been here yesterday! The big cat of the Torres del Paine National Park is elusive and mostly hunts at night across this epic land. It snacks on scurrying hares when it can or stealthily stalks llamas waiting for the right moment to attack. Majestic Andean condors were gliding the skies with their massive 3mt wingspan, and black-chested buzzard eagles appeared as mere pinpricks at high mountain altitudes.
This is a land with a harsh and unpredictable climate. The summer months from December to February are when the park is overflowing with tourist hordes, while March to late April brings red and brown colors of autumn with awesome sunsets. May to August you need to don thermal undies, and many campsites and trails are closed due to the snow. September to November gives an explosion of wildflowers in the temperate warmth of Spring.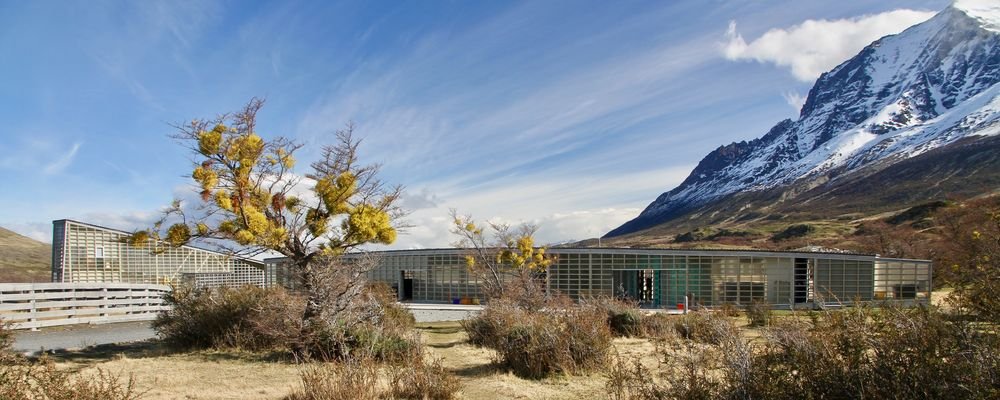 This is the ultimate nature lover's playground. Torres del Paine National Park, with its towering towers, is the one place you should visit at least once in your life.
---
Gail Palethorpe, a self proclaimed Australian gypsy, is a freelance writer, photographer and eternal traveller. Check out her website Gail Palethorpe Photography and her Shutterstock profile.
---