5 Of The Weirdest Places To Visit In Africa
In the next of our series on bizarre travel destinations, we'll head to Africa, where desert mirages materialize as abandoned movie theatres, and mummified bats are forever preserved by the banks of poisonous lakes.
If that's not strange enough for you, how about remote villages that look like they're straight out of Star Wars, or a hotel so infested with giraffe that you can feed them from your window?
Strap on your weird goggles. It's time to explore the most bizarre places you can visit in Africa.
1. Tiebele Painted Village, Burkina Faso, West Africa
The village of Tiebele is located in south-central Burkina Fasco, a landlocked country in West Africa.
What the Tiebele villagers lack in modern infrastructure, they make up tenfold in artistic skill. Each of the mud houses that form this 3-acre, circular compound is built in the traditional Gourounsi style, and hand painted with natural materials like mud, clay, and chalk.
The paintings on each home, which depict village life in stark geometric shapes, are protected from the elements with the naturally-occurring lacquer of acacia leaves.
Besides the curious designs that can be found on nearly every village structure, the most bizarre aspect of the village is that it looks a lot like Luke's home planet in Star Wars.
2. Shifting Sands, Olduvai Gorge, Tanzania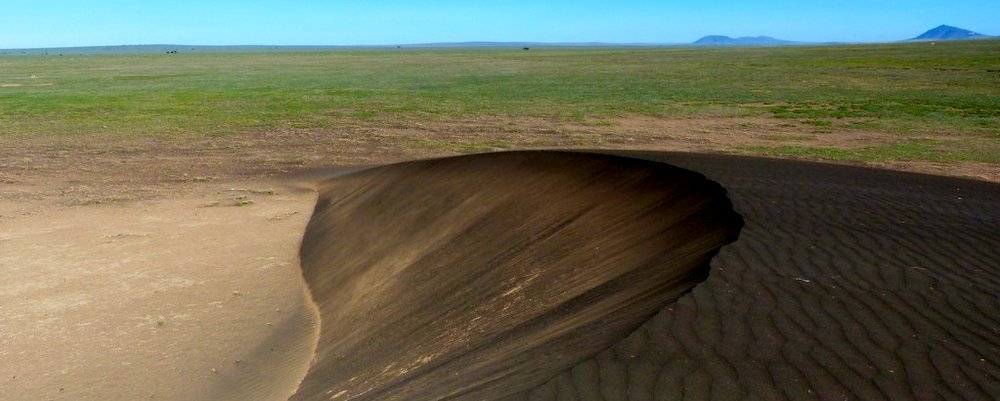 These aren't your ordinary sand dunes. The Shifting Sands located near Tanzania's Olduvai Gorge are pitch black, magnetic, and made of volcanic ash.
Unlike typical sand dunes, the Shifting Sands continuously move, forming temporary dunes around rocks and boulders before blowing away once more, like a mirage.
If you toss a bunch of sand in the air, however, it won't blow away, but will clump together mid-air before falling to the desert floor like a rock.
3. Abandoned Movie Theatre, Sinai Peninsula, Egypt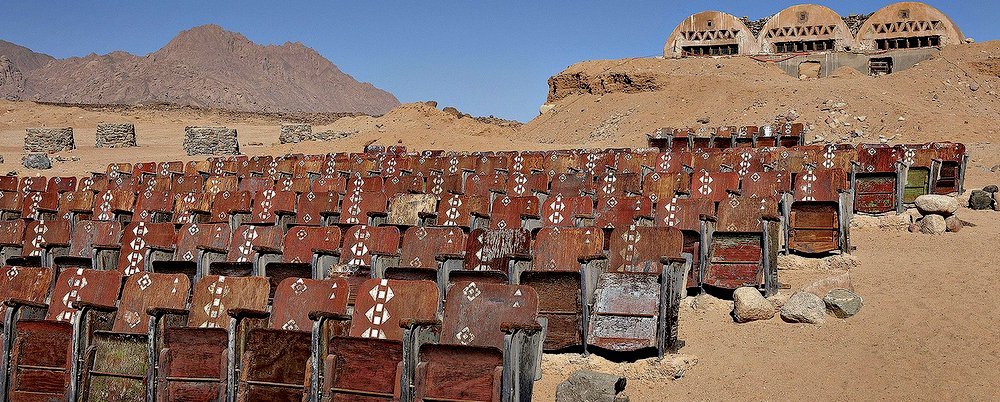 In the middle of the desert in the middle of nowhere in Egypt lies an outdoor movie theatre that's never been used.
Visible from Google Earth thanks to its enormity, the theatre boasts hundreds of empty seats and an enormous screen made out of a ship's sail.
Legend has it that a cannabis-loving Frenchman hauled the seats and screen into the desert from Cairo, but was thwarted by locals before he could screen a single film.
4. Giraffe Manor, Nairobi, Kenya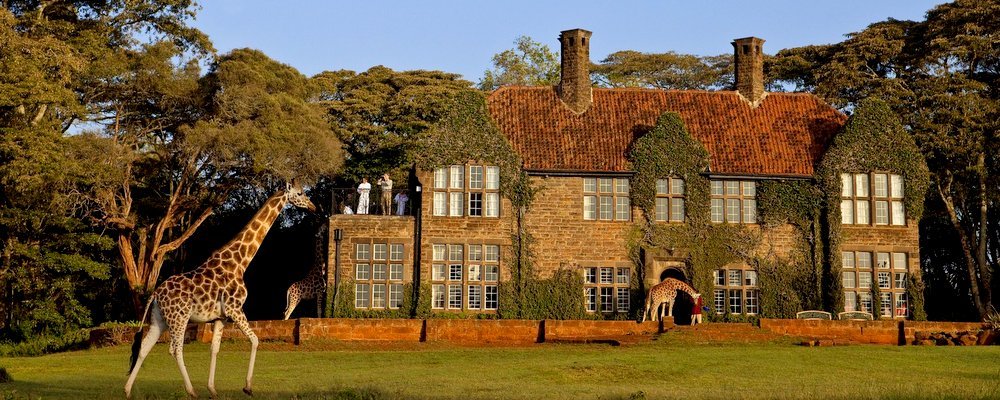 Giraffe Manor is a boutique hotel located in the Nairobi suburb of Lavington in Kenya. In addition to the 1930's-era manor, art deco interiors, and four poster beds, you'll enjoy regular face-to-face meetings with the hotel's resident herd of Rothschild giraffe.
Giraffe Manor is the only hotel in the world where you can feed giraffe from your breakfast table or second story hotel room window. All meals are included in your stay, which is a good thing since you'll be sharing most of your food with a bunch of very hungry house guests!
5. Lake Natron, Tanzania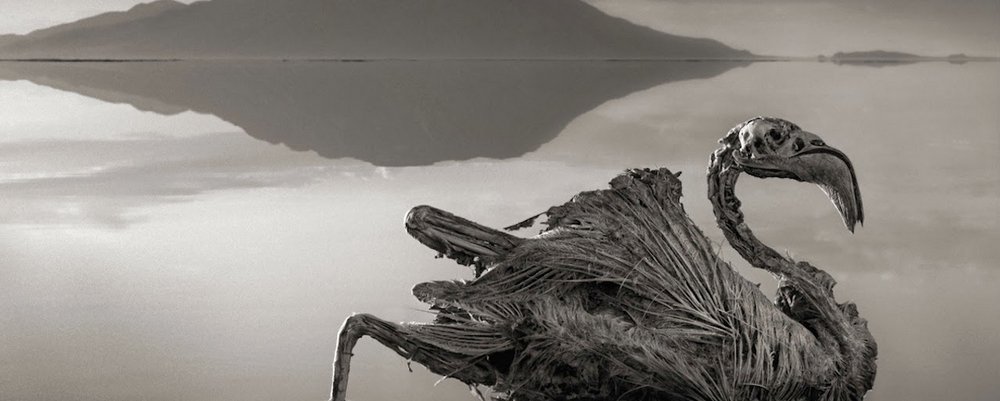 In Northern Tanzania near the Kenyan border lies a lake that's made of water, salt, and the mummified remains of thousands of dead animals.
Because the lake is so shallow and evaporates so easily, the remaining minerals have created a natural death trap for birds, bats, and all manner of wildlife. These animals can become burned, or even poisoned, by the extreme alkalinity of the water.
Once dead, sodium carbonate deposits in the lake function as preservatives, which mummify the bodies and essentially flash freeze the animals in the position they died in.
Check out the rest of our series as we journey to the world's strangest destinations throughout Europe, Asia, North America, and South America.
---
Rebecca Anne Nguyen is a freelance writer and the Founder of TheHappyPassport.com, an inspiration site for solo female travellers.
---