In lieu of hoofing it through boutiques and big box retailers this season, The Wise Traveller has done the holiday gift shopping for you. Here are some choice selections for the wise travellers in your life within easy reach of your laptop, cell phone or pad.
Marrakesh Express
Tiptoe through the Tuileries or relax at the riyadh with these Lady Mansour babouche slippers from Christian Louboutin and Royal Mansour Marrakech. They're richly decorated with traditional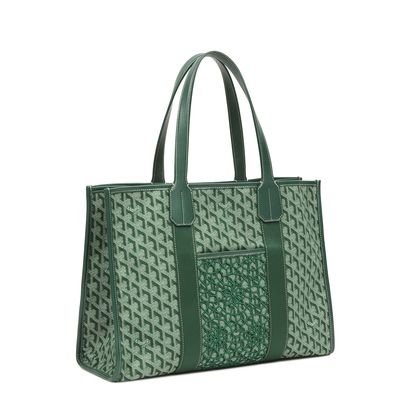 Moroccan motifs in homage to Royal Mansour's ornamental architecture. The slippers are available for 800EUR (approximately $910) for purchase by phone at 212 529 80 80 80 or at the on-property boutique.
This Cabas Arabesque Vert bag is a collaboration between Royal Mansour and Goyard. Its green shade is a symbolic color in Morocco, representing love, joy, wisdom and hope. The bag is available for 40,000 MAD (approximately $4,678) for purchase by phone at 212 529 80 80 80 or at the on-property boutique.
Loco for Cocoa
Send the taste and ambience of Rue Rivoli's Angelina Paris when you order a gift box of rich, delicious hot chocolate from the famed 107-year-old patisserie's website. Or buy a gift voucher for a Parisian breakfast or brunch at Angelina for your loved one to enjoy when they're ready to venture to the City of Lights.
Shop for Miles
Kick-start your holiday shopping and earn extra KrisFlyer miles from Singapore Airlines at your favourite online stores. Singapore Airlines is also giving 2,888 bonus KrisFlyer miles to its top four weekly spenders. The offer is valid until December 31, 2020. Terms and conditions apply https://bit.ly/2UcguYo
Over Water at the Waldorf
Out of the 121 villas at the Waldorf Astoria Maldives Ithaafushi, a stay at the Stella Maris overwater villa is a splurge-worthy gift. Accessible only by traditional dhoni boat, the nearly 6,000-square-feet duplex villa features an infinity pool, overwater hammocks with direct access to the ocean, and a BBQ station available for private chef service. The villa's ambiance is inspired by the Maldivian night sky, with a layout that allows guests to spot both Northern and Southern hemisphere constellations from a different spot nightly.
Guest Requests
If you're looking for just the right gift for someone who's been missing all the tangible and sensory delights of luxury travel, head to the Fairmont Store website. Here you can find gifts that evoke the five-star Fairmont hotel experience at properties such as Raffles Singapore and The Savoy London. From crystal Martini glasses by Schott Zwiesel to fine, richly patterned china, flavored sugar cubes, Italian espresso pots and plush bedding, the Fairmont store has perfect finds for the avid traveller in your life.
Skin Deep
Jaboneria Marianella is known for using clean ingredients and minimal packaging in its luxury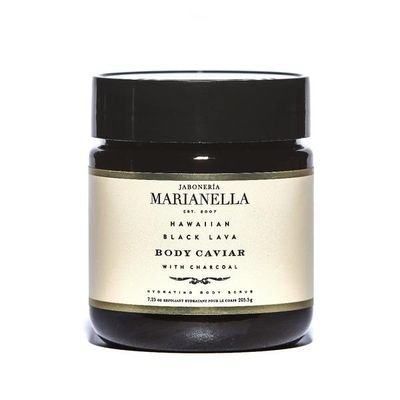 Venezuela-inspired body products. For the traveller who wants to keep their hands clean, soft and lightly scented, Marianella's moisturizing lavender and spruce hydrating hand sanitizer features 70 per cent alcohol and soothing aloe vera gel. When it's time to indulge and recharge the skin, the company's Hawaiian black lava body caviar with charcoal is the definition of bliss. Marianella also offers customized gift boxes so you can choose a selection of products to pamper body and soul.
Yo Ho Ho and a Bottle of Rum
Chris Blackwell's 007 Rum launched this year to the delight of rum, music and James Bond fans around the world. Blackwell, a member of one of Jamaica's longest rum-producing families, founded Island Records in the 1960s and signed artists like Bob Marley and U2. Today, he owns GoldenEye, Ian Fleming's former home in Jamaica where Fleming wrote all 14 James Bond novels. A bottle of 007 rum is $35, and it will be available for purchase in major metro markets and at www.blackwellrum.com
Home Abroad
AKA, a luxury global brand of serviced residences in cities including London, New York City and Los Angeles, has launched its New Holiday Traditions Package, offering a safe, fun way to reunite this holiday season, with several personalized perks. AKA's package is for two or more suites (with private floor options at select locations) available for a week or longer between November 20, 2020 and January 3, 2021. The brand is also offering a 10 per cent discount on all suites for the package.