Being able to travel as a photographer is something many people would consider a perk. Whether you want to shoot landscapes or far-off destinations, or you're a wedding photographer jet-setting around the globe to shoot beautiful ceremonies, traveling while doing what you love is a great way to see the world through a unique lens — literally!
However, there are some important tips to keep in mind as you travel. Keeping yourself and your gear safe should be a top priority. You should also put in the time and effort to improve your travel photography skills, including knowing the best ways to get the most out of every location you visit.
Let's take a closer look at a few travel tips you can use to make every experience away from home as memorable and fulfilling as possible.
Keep Yourself Safe and Healthy
Whether you're a veteran traveler or not, your health and safety should be at the forefront of everything you do while away from home. While you can't protect yourself from everything, some of the best ways to keep yourself safe include:
Researching your location
Letting at least one trusted person know where you'll be
Being aware of popular scams
Knowing how to get ahold of local emergency services
Get enough rest while you're away from home. Eat healthy meals. Try to reduce stress as much as possible. Practicing self-care will help you be more alert and energized, and you'll reduce your risk of getting sick. If you're prone to illness or have a chronic condition, consider talking to your doctor ahead of time about setting up video visits while you're away. Telehealth services are becoming more popular than ever. Reach out to your insurance provider to see if video visits are covered, and you can have peace of mind knowing you'll always be able to reach your primary care physician if necessary.
Be aware that as a travel photographer, you're technically a freelancer. As a result, you might have to deal with irregular paychecks from time to time. Build a budget based on your average monthly income and determine your needs vs. wants. You don't have to succumb to stress just because you're not bringing in a consistent paycheck each month. Know your financial situation, and take a deep breath.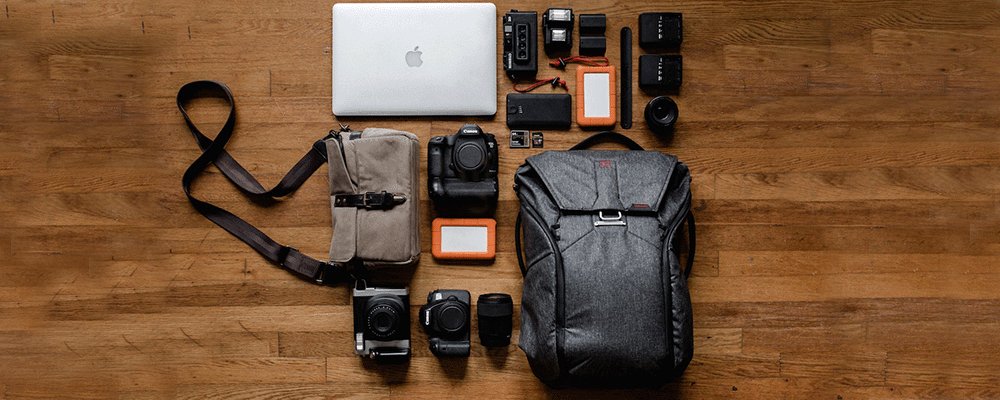 Become an Airport "Pro"
The most stressful part of your travel experiences will undoubtedly be the time you spend in airports. However, you can make that time easier on yourself by knowing how and what to pack. You'll want to keep your camera gear on you at all times, so invest in a carry-on bag that keeps your equipment safe and secure. Pack another suitcase with accessories and clothes that aren't going to weigh you down or make it difficult to navigate through the airport.
Additionally, consider using TSA precheck if you're traveling within the U.S. It costs $100, but it allows you to move through security quickly. You won't have to stand in line for hours, and you'll reduce the risk of ever missing a flight.
Finally, arrange a rental car as early as possible. You'll want to be able to land at your destination and get to your shooting location or a hotel as quickly as possible. Rental cars can go quickly, so booking one ahead of time means you'll never have to worry about transportation once you get off the plane.
How to Take Better Photos in Different Locations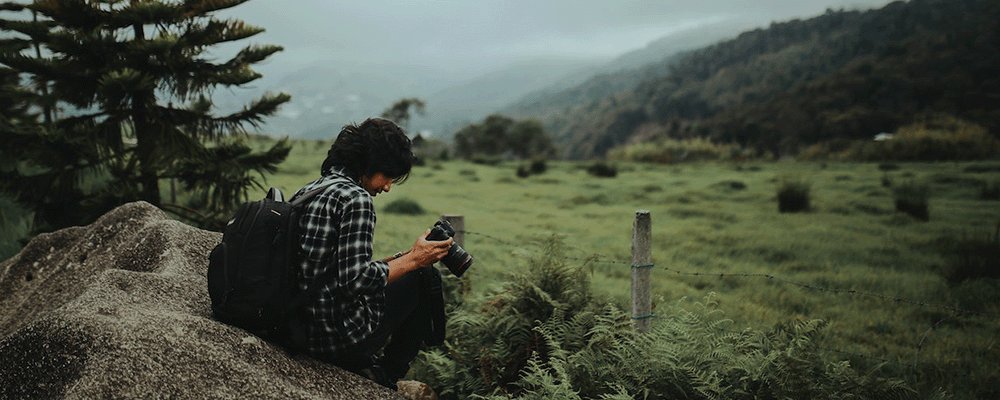 No matter where you're going, you have the opportunity to take photos that might be outside of your comfort zone. Take advantage of that and improve your skills all at once by waking up early and staying out late for golden hour pictures, amazing sunsets, and the most beautiful sunrises you've ever seen. Scout different locations before taking pictures, especially if you're photographing people in different locations. You don't want to waste their time as you try to set the scene perfectly.
Most importantly, make a commitment to never stop learning and growing. You might be the most talented photographer in the world, but there's always more to learn and always more skills to sharpen.
Not every photographer gets the opportunity to travel. If you're lucky enough to be able to fly across the country or the world, don't take it for granted. Keep these tips in mind to make the most of it, and enjoy the benefits of getting to do what you love in a variety of memorable locations.