Traveling on vacation or on business can be a huge amount of fun and a wonderful adventure, but also filled with stressful moments and many potential pitfalls. With the right planning, your journey can be a breeze. Here are some top travel tips from seasoned vacationers to help make the journey as much fun as the destination.
Save Money On Airport Parking
Long-stay airport parking can be expensive. When you return from a vacation, having your car waiting for you is reassuring and relaxing. With your car parked, you reach the final leg of your journey, and you are not waiting on an Uber driver or taxicab to find you; simply collect your luggage and go home.
You can enjoy cheaper airport parking with Parkway Parking. With their help, you can book and reserve your spot ahead of time and pay cheaper rates for the duration of your vacation. If you are traveling from Orlando Airport, for instance, they have plenty of spots available at discounted prices. This helps you plan ahead, budget appropriately, and get home quicker and easier after your vacation.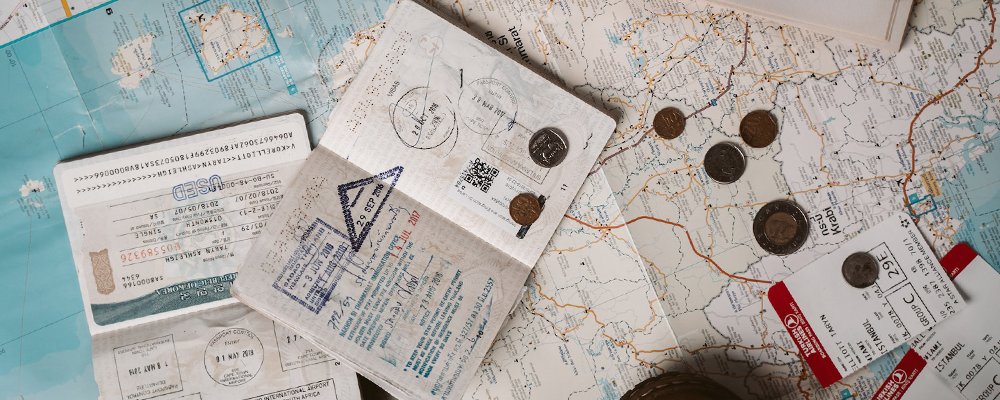 Make Copies Of Important Documents
If you lose your passport or credit card or cannot access the internet to get hold of important information like flight details or hotel bookings, it can be really useful to have a paper copy in your hand luggage. This can help you get a replacement quickly or use that information to complete a transaction. Many airlines recommend using your smartphone to check in, relying on QR codes or an app to complete the process. If you have trouble accessing the internet, your check-in can come to a sudden halt.
When all else fails, paper copies of important information can be a huge time saver. If you need to take regular medications, you should carry copies of your prescription and medical details too. This can help you replace your medication at your vacation destination if it is lost or damaged on your trip.
Arrange A Rental Car Early
Getting yourself around and exploring your vacation destination is best done by car. Public transportation systems can be difficult to navigate in a foreign country where you don't speak or read the language. By renting a car, you give yourself independence while you are on your vacation. It is up to you where you go and when. You are not bound to complex transportation timetables or the reliability of taxicabs. If you book your rental car early, you can save money and have a better choice of vehicle.
Search the internet for car rental deals. You can even go to your local car rental shops and ask if they have rentals available at your vacation destination and make the booking there. Renting when you arrive always costs more. By pre-booking your rental, you can take advantage of cheaper day rates and ensure you rent a suitable vehicle for you and your traveling companions instead of getting stuck with whatever they have available on the day.
Use Global Entry Or TSA Precheck
These two services are not publicized widely or well-known, but they can be amazing time and stress savers when you are going on vacation. Global Entry is a scheme operated by the US Government to give low-risk travelers pre-approval to pass through airport security. It does cost $100, but it is well worth the investment. You forgo the hassle of removing your footwear and passing through intrusive security checks and body scans.
TSA Precheck is a similar service aimed at US domestic travel. It also lets you leave the lines behind and move through security quickly. Both of these services are operated by US Government agencies but can be used by international travelers as well, so if you or a member of your traveling party is not a US citizen, you can still take advantage of these time-saving programs.
Buy Traveling Clothes
Comfort is key to stress-free travel. It is likely that you are going to spend a lot of time sitting down, stuck in a seat on an airplane or waiting area. Before you travel, buy an outfit specifically for the job. It should be comfortable and airy but still smart. Footwear is an important choice. The experience of traveling to a vacation destination is often hours of sitting followed by a rushed walk to your next connection. You need comfortable and responsive footwear to support you on your travels.
Having smart attire can be incredibly beneficial in the right circumstances. Airlines often overbook their economy sections as on most flights not everyone turns up on time. When people do show up, some passengers will get a free upgrade to business or first class to get a seat on the flight. Smartly dressed people have a much better chance of getting this freebie than someone dressed 'too casually'. Make sure you look good when flying, and it may pay off with a free upgrade to a better seat.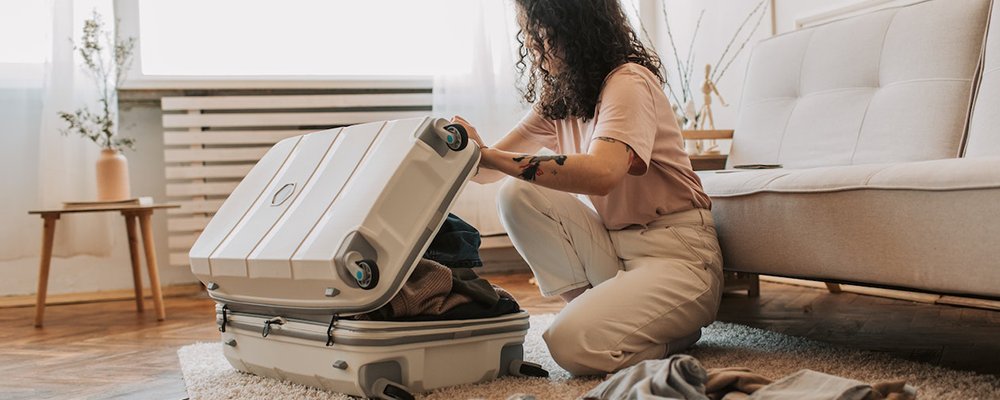 Do Not Over Pack Your Luggage
It is easy to get carried away when you are packing for a vacation or a business trip. You want to feel prepared for every occasion and whatever the weather throws at you, but this is impossible to do without overpacking. If your luggage is too heavy, you may have to pay an excess baggage charge, depending on your carrier and your departure airport. The same will be true on your return, which can add a considerable amount of money to your travel budget.
The trick here is to pack clothes and accessories that have multiple uses. Jackets that provide protection from the rain but also look smart and presentable are a good example of this. Save space and weight with your footwear choices too. Comfort, casual, and dress are the three types of shoes you need to take, and you should be wearing one of them. Two pairs in the suitcase should be enough. Sandals don't count, they should be flat and easy to slip in somewhere, but you only need one pair for the beach.
Use these top tips on your travels next time you are going on vacation or on a business trip. They will save you time, money, and stress, as well as make the trip more fun. You can't have a peaceful vacation without peace of mind.
---
Grace Murphy A passionate writer, Grace enjoys travelling and then sharing her experiences. Her love for exploring and finding exciting new experiences to sample translates into her work to share with the world.
---