Vanuatu's Music Festival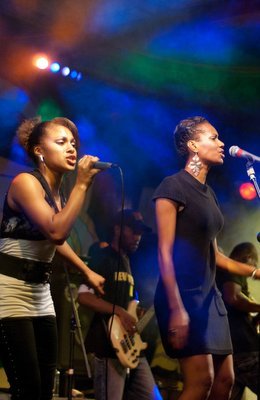 Vanuatu is a beautiful archipelago in the South Pacific, in an area known as the New Hebrides. There are 82 volcanic islands in the archipelago that makes up this country, with the largest being Espiritu Santo, which is where the capital Port Vila sits.
Vanuatu, despite being less well known than other South Pacific destinations like Tahiti and the Seychelles, has a thriving tourism industry, and for good reason. The unspoilt beauty of the islands, the temperate waters teeming with wildlife, and the notoriously friendly local population make this the ideal place for a relaxing tropical holiday, especially for those with an enthusiasm for the ocean.
For travellers who want a place to sail, surf, snorkel and dive, the warm, turquoise sea that laps at these beautiful islands offers the perfect environment, and if you explore beneath the surface you will find an almost endless wealth of species of fish, coral and other sea life.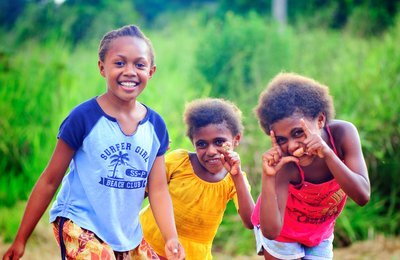 Having some facility to sail between the islands, whether you do the sailing yourself or charter a boat, also allows you to visit different islands.
Many of the smaller islands are uninhabited, offering you a place to go where you can feel like the only person on Earth. Few things can compare to the sense of wilderness of exploring an island full of flora and fauna where not a single human soul calls home, or the feeling of detachment from your troubles you can experience lying on a truly deserted beach.
Hospitality on the larger islands is world class, and you couldn't hope for a more luxurious travel experience than you will get at the waterfront resorts on Espiritu Santo. Most accommodation comes in the form of villas decorated in a traditional local style, from which you can often walk straight out to the ocean. The alternative is to stay on a boat, and this is a great place to take your own boat or to do a yacht charter holiday. There are also some more exclusive cruise lines who include Vanuatu in some of their South Pacific itineraries, so if you want to combine your Vanuatu experience with visits to some other places and have all of the convenience of a cruise ship's facilities this can be a great way to do it.
When it comes to eating and drinking, as you might expect, much of the food served in Vanuatu's hotels and restaurants is pulled straight from the sea and prepared with simple but delicious fruit and spice flavours, so sampling local delicacies will delight your senses.
Vanuatu Festival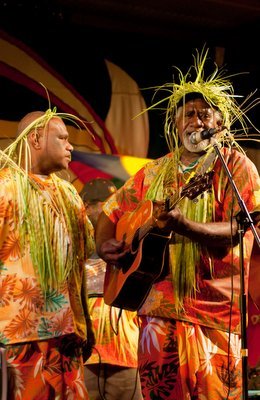 Of course, there is more to this island and its people than catering to the whims of tourists, and if you really want to get a feel for the culture of these islands the ideal opportunity comes around every year in September in the form of a series of free cultural festivals.
September is the ideal time to visit Vanuatu, as it is in the dry season as the cooler winter gives way to the hotter, more humid summer. The seas are calm at this time, so if you are planning to sail whether on your own yacht or a charter this is also one of the best times to do it. This makes it a great time to go all around, with the festivals only adding to the appeal.
The festivals take place towards the end of the month, and are spread between the major islands, though the majority of main events take place in Port Vila where there are more facilities for concerts. There are three distinct festivals which all take place across about a two week period, and each celebrate music as well as other aspects of Vanuatu's culture such as art. While the focus is on native music, musicians from as far afield as Australia and New Zealand make the trip to play here.
Fest' Napuan is the main overall music festival, with the other festivals, Zion Fest and Fest' Nalenga supporting it. Fest' Napuan celebrates all different styles of music and sees performances from local and global artists, whereas Zion Fest is a gospel music festival and Fest' Nalenga focusses on string band music, which is incredibly popular in Vanuatu. This style of music uses instruments like the ukelele and guitar, and has a sound you will forever associate with Vanuatu once you have experienced Fest' Nalenga.
These festivals are considered to be one of the biggest cultural events in the South Pacific islands, and are a big draw for people from all over the world. Whether you are specifically interested in the music or just want to go to Vanuatu when it is at its most lively, a visit during this period will give you a unique cultural experience on top of the already amazing exotic holiday you would be getting by visiting at any other time.
All images are courtesy of © Graham Crumb
Vanuatu Practical Information
Helpful Phone Numbers
Police: 22 222
Ambulance: 22 100
Fire: 22 333
Best Time To Visit
May to October (dry season)
Quick Facts
Capital: Port Vila
Independence: From France & UK 1980
Currency: Vatu (VUV)
Language: Bislama, English, French
Time Zone: UTC+ 11
Population: ~224,000