Volcano tourism is a sight seeing holiday with plenty of perils and heart stopping moments, not just because of the dangers of climbing a mountain. It is definitely an activity for those who like to live dangerously, who thrive on the unpredictability of "if and when" a volcano will blow and as to what disastrous affect it will have on the surrounding area. It will light up your imagination and put you into adrenalin overdrive when you gaze at a massive brooding mountain of incredible beauty shrouded in misty clouds of hydrochloric acid, crackling fire and sparkling fury. It is the true force of nature showing off its brutish force with glowing destructive fireworks.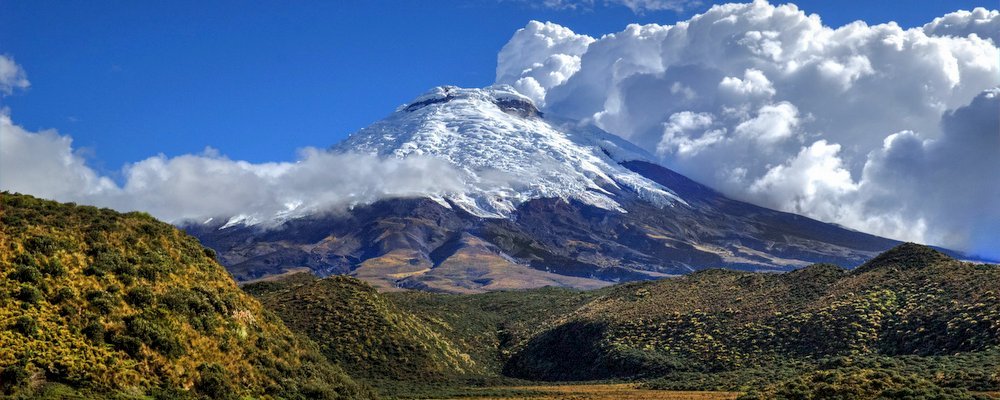 Image: Angel Felicísimo - Flickr
Over 100 million adventure seekers trek up volcanoes annually as a result of geotourism, another from of ecotourism. Many are unprepared for the often harsh hiking conditions whilst some curious bodies blatantly ignore warning signs and head straight into the boiling cauldron of the eruption site. Quite often this is where injuries occur and rescuers' lives are put at risk trying to save the foolhardy and reckless souls.
There are about 1,500 active volcanoes around the world with many of these sitting on the Pacific Rim or what is called the "Ring of Fire". Of these around 500 have erupted in historical times.
For the thrill seekers who think they have 9 lives, below is a list of a few of the more notable active volcano sites to mooch around if you dare:
Eyjafjallajökull, Iceland
Blowing its spectacular top off in 2010 creating a giant ash cloud, which grounded thousands of flight across Europe, Eyjafjallajökull is now a tourist mecca where you can grab a helicopter or a jeep tour, or join in a hike to explore this monstrous beast.
Cotopaxi, Ecuador
Cotopaxi, a stratovolcano (aka a composite volcano built up of layers of hardened lava, tephra, pumice and ash) is referred to as "the big one" by the residents of nearby Quito. When it blows its head off there is every chance it will wipe much of the Ecuadorian capital right off the map. Its last major eruption occurred in 1903, but it is displaying disturbing signs of being angry. Hikers climb 5,807 meters up the volcano, but they do have to take into consideration the altitude when doing so.
Teide, Tenerife
A volcano for the timid as you can actually jump onto a cable car if hiking the trail does not appeal to get a better look at this volcano that destroyed the coastal town of Garachico in 1706. Teide is an active volcano; so don't get too complacent.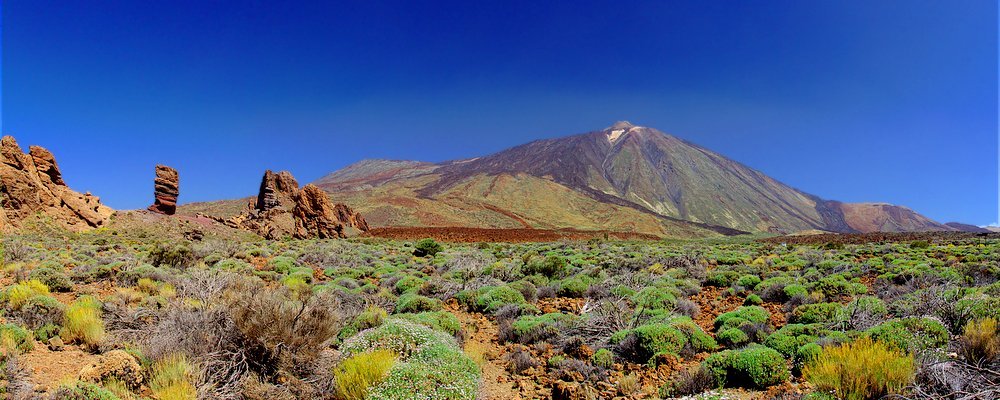 Image: Jose Luis Tirado - Flickr
Sakurajima, Japan
With its last major eruption occurring in 1914, Sakurajima rising dramatically from the ocean in southern Japan is due for another major eruption within the next 30 years. This beast that regularly puffs out smoke is actually more dangerous than the country's tallest peak of Mount Fuji, as it is close to Kagoshima with its nuclear power plant and 600,000 inhabitants. Dare devils can get within 2 km of its deep crater.
Mount Arenal, Costa Rica
Touted as being one of the world's most stunning and most active volcanoes, Mount Arenal rises from the lush jungle with flanks draped in hardened lava dressed in exotic flora. Destroying the town of Tabacon in 1968, this is one monster that you are not allowed to climb, but the foothills present an opportunity to get up close and personal with endemic wildlife.
Add to these explosive giants the spectacular Kilauea volcano in Hawaii that has been spewing lava since 1983, Mount Vesuvius in Italy that wiped out the ancient Roman city of Pompeii in 1599 that is due for another explosion and Mount Etna shadowing Sicily which regularly amazes onlookers with fantastic light displays and there is plenty of choice to get your heart pumping. In Indonesia there is the active Mount Merapi volcano where you can flirt with danger hiking to its summit, whilst in the Dominican Republic of the Congo where the mountain gorillas roam there is Mount Nyiragongo with its bubbling lava lake, the largest of its kind in the world.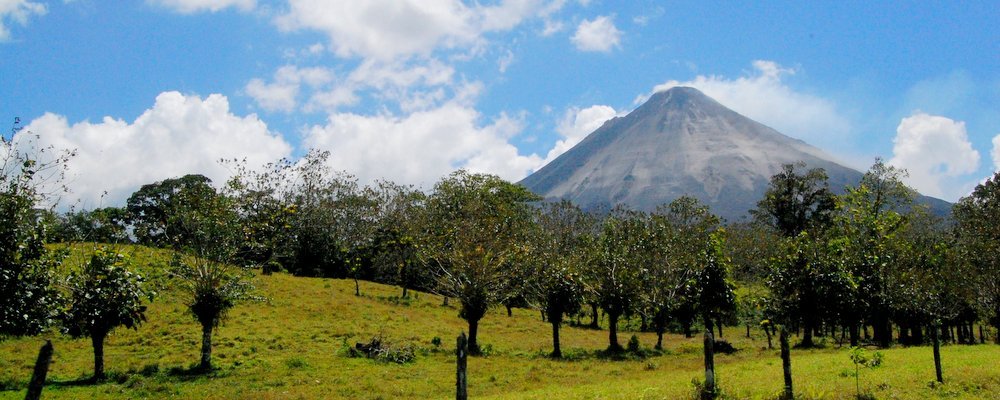 Image: Jon Fife - Flickr
Will your travel insurance cover Volcano Eruptions?
Recently there have been several volcanic eruptions, the most notable of late being Bali's Mount Agung causing travel hassles due to travel restrictions and flight disruptions because of the inherent dramas with the ash fallout. At times like this it can be a scramble to find alternate accommodation or flights. Some airlines are now being more user-friendly offering alternatives or refunds.

Travel insurance funds look at volcanoes as a "natural disaster" and only some will refund the cost of your trip, if you have not begun the journey. You should check out the "cancellation, interruption, delay etc." section of your insurance policy before purchasing it. If you have begun your trip and you are ordered to evacuate, ensure that you have "trip interruption coverage" to cover alternative flights home. If you want to be 100% sure of coverage, go with an expensive policy that will cover you under the "cancel for any reason" clause. Remember you must have purchased your insurance prior to the volcano blowing its top, not when it is predicted to happen.