Whether it's the whizz of a line flying through the air in that oh-so-perfect cast, or the adrenalin rush when you try to land that fighting fish; fishing for some is a lifetime passion. The bonus – it might be dinner if the fish doesn't spit out the hook. From chasing marlin to hooking a barramundi, wading in water to get that silver salmon or hunting down a feisty tigerfish, fishing is one of life's simple pleasures.
It's quiet moments bobbing in a boat, hushed conversations between friends in the outdoors, pulling on waders to stand in chilly streams and learning the art of patience. It involves stinky fingers from baiting a hook or mastering what lure should be used. Fly fishing is an art that needs to be conquered, while merely casting with a rod from a small boat may have you in tangled up in a bird's nest.
Whether it's freshwater or saltwater fishing, below are some of the best international destinations to wet a line and catch a big one to give you bragging rights.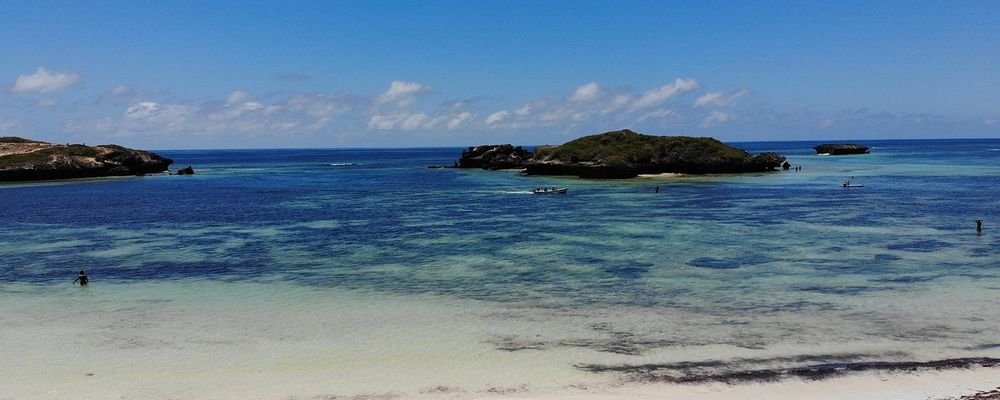 Africa
Head to Watamu on the coast of Kenya just north of Mombasa if hauling in a massive billfish is on your wish list. The Indian Ocean is the swimming ground for some of the best game fishing. To make it more alluring, you can go on a safari in between bouts of dipping your line. There is stunning scenery and long stretches of sandy beaches where turtles lay their eggs. Plus, there is easy access to the Arabuko-Sokoke Forest Reserve to peek at elephants and monkeys playing.
Alaska
The dream destination of Bristol Bay in the southwest of Alaska has the biggest salmon runs in the world. The five salmon species can be hooked here: king, chum, pink, silver and sockeye – all on the wild side. Lakes give up trout, Arctic char and Northern pike if your fly fishing skills are up to par. Known as "America's Fish Basket", the scenery is jaw-dropping, and the water in the meandering rivers is translucent. You can even go ice fishing in the wonderland of Anchorage.
Australia
An angler's paradise, Australia allows you to hunt down big black marlin off Cairns between September and December. You can indulge in a spot of fly-fishing in mangrove-lined estuaries, reef and light tackle sportfishing on numerous reefs, or simply throw in a line from the shore. It's a smorgasbord of species: barracuda, wahoo, mahi-mahi, yellowfin tuna, coral trout and Spanish mackerel to name a few.
In the Northern Territory, the barramundi hang out with mates at the river mouths of saltwater estuaries waiting for the monsoon rains from February to May. Queenfish create pseudo aquariums, as when you reel in one, the whole school comes up to check out what's happening in a flashing boil of silver. "Top End" rivers bubble with varieties and saltwater crocodiles, so don't hang your toes over the boat. Heli fishing is on offer for the adventurous angler with thick wallets. Cape York, famous for its incredible beaches, is a 4WD adventure into the wild that will end in beach barbecues of grilled fish and star clustered skies at night.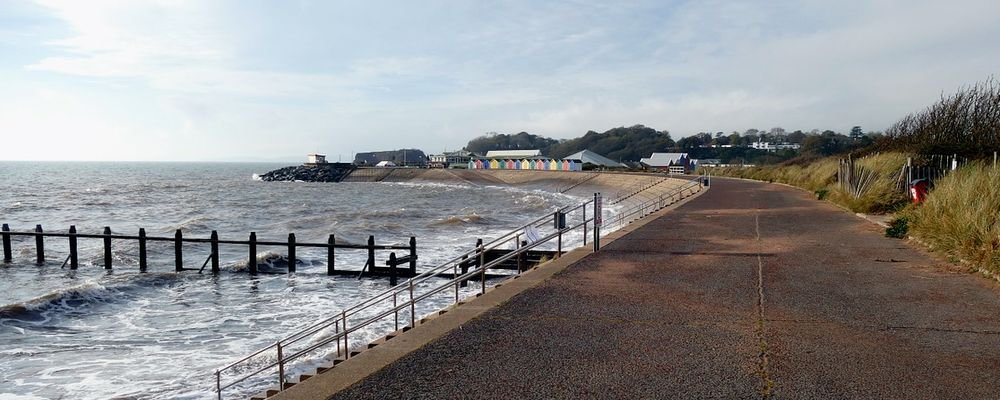 The remote town of Exmouth sitting on the world's largest fringing reef in Western Australia has one of the most diverse fishing grounds on the planet. Imagine pulling in trevally, followed by wahoo, cobia, milkfish, bonefish, and the list goes on. There's the possibility of hooking onto one of all six Australian billfish species: striped, black and blue marlin, shortbill spearfish and broadbill swordfish. Bonefish flash in the sun as they dart over Ningaloo lagoon.
The best spot for nabbing trout is in one of the 3,000 lakes of the Central Highland of Tasmania. Be prepared to go through a bit of pain getting to your prime position, as you will have to hike in. Dress in layers because the weather is quite contrary at times.
Other fabulous fishing meccas include Broome in Western Australia, Harvey Bay in Queensland, Port Stephens New South Wales, and Port Lincoln South Australia.
Brazil
Known as one of the best fishing spots in the world, the Amazon Basin is truly a wild frontier for fly-fishing. You will find one of the highest densities of fish species to reel in. That is, if you are not scared of the notorious flesh-eating piranhas lurking in rainforest-rivers with teeth sharp enough to bite through hooks and fingers. The region is known for its speckled peacock bass and giant prehistoric arapaima (dinosaur fish) that can grow up to 15 feet long and weigh up to 440 pounds. You will get to mingle with local indigenous tribes and spectacular wildlife, where strange fish of all sorts will test your skills, rip your rod from your hands or shatter your rod with their weight.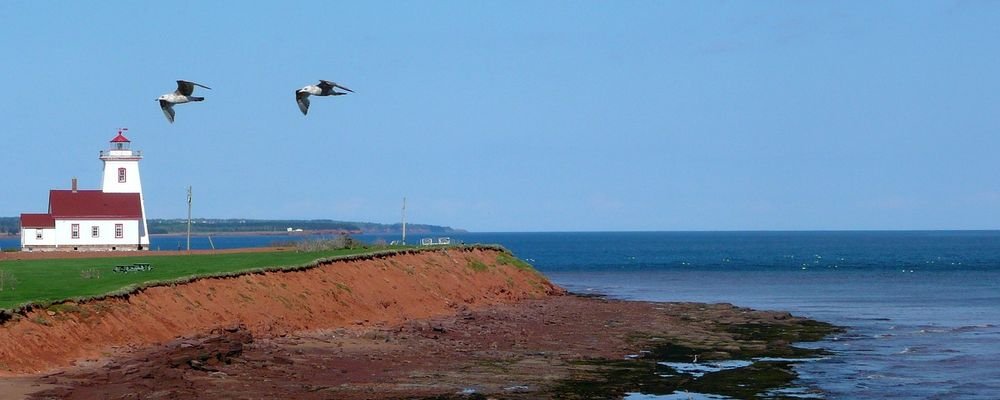 Canada
For those wishing to have an all-out battle of landing a massive bluefin tuna, the water off Prince Edward Island in Canada will have your heart pumping as well as your arms. If a massive one strikes, it can take up to three hours to bring it on board. That's with the help of the boat pulling against the fish as well. Deep-sea fishing here will give you the chance to go spinning for mackerel after the herculean effort of putting your name to the trophy-size tuna. Shark fishing is also on the agenda – think mako, porbeagle and blue sharks cruising the cold waters of the channel. The North Lake region is known as "The Tuna Capital of the World."
The Congo
For the diehards looking for the ultimate challenge and the biggest, most ugly fish ever, head to the Congo River Basin and try your skills at catching a monstrous Goliath tigerfish. This venture is not for the faint-hearted as it will involve daylong battles with a predator whose mouthful of gigantic teeth portray its angry disposition. Locally known as "mbenga" they grow up to 1.5 meters in length and weigh 70kg plus. It's a carnivore and known to attack humans, so don't envisage going for a swim. You have to join an organised tour if you wish to have a war with this species. The best time to give your self a heart attack is during the Congo's dry season – June to October
New Zealand
Hunter-gatherer inclinations can be satiated by baiting a hook and casting your line into a river, the ocean or a secluded bay with astounding natural scenery to gawk at. New Zealand has numerous and bountiful fishing spots to explore: Otago region for brown trout and quinnat salmon, with misty mountains as a backdrop, the West Coast to catch enough whitebait to make your own fritters, salmon can be snatched from beautiful rivers in Canterbury, and the unpopulated area of Southland is where you can play with rainbow trout from a riverbank or the edge of a lake. The Coromandel Peninsula is the hunting ground for big snapper and kingfish.
The best fishing spots in the world include so many destinations that it's hard to pick merely a few. Tuna, bonefish, wahoo and marlin can be found on the small coral atoll of Aitutaki in the tropical Cook Islands. In January and February, sailfish and tuna make an appearance off the picturesque coast of Puntarenas in Costa Rica. You can include some scuba diving and sun worshipping when not fishing in Cabo San Lucas, Mexico. Meanwhile, the Eg-Uur River Basin in Mongolia gives you the chance to hook onto the cannibalistic monster, taimen, in between checking out the local yaks and slurping on salty tea.
Wherever you end up, ensure that you check out if you require a fishing license and the local tag and release policies.
---
Gail Palethorpe, a self proclaimed Australian gypsy, is a freelance writer, photographer and eternal traveller. Check out her website Gail Palethorpe Photography and her Shutterstock profile.
---