Cornwall is one of England's most beautiful regions, boasting miles of coast lined with rocky cliffs, tranquil coves and iconic surfing beaches. Located in the southwest of England, the country is home to both the most southerly point (Lizard Point) and more westerly point (Land's End) of mainland England. If you're planning a visit, it's impossible to see all of the sights in just one trip. Here are our highlights of the best places to visit in Cornwall.
Pedn Vounder
Frequently named as one of the most beautiful beaches in England, Pedn Vounder is a small cove located just a short drive south of Penzance. At low tide white sandbanks are visible, creating crystal clear lagoons in the cove, while just before high tide the sea is perfect for swimming. Access to the beach is tricky. It involves walking along the coastal path from nearby Porthcurno before a very steep descent, that requires scrambling down a cliff face. The beach can also be accessed via boat, or you can simply take in the views from the coastal path on the cliffs above.
Mousehole
One of Cornwall's prettiest villages, Mousehole (pronounced mow-zel) is located just outside Penzance. Visitors flock here to wander around the narrow streets and admire the quaint harbour, before relaxing in one of the many traditional cafes and pubs. The local community is very artistic, meaning that there are plenty of small galleries to discover.
St Ives
One of Cornwall's largest towns, St Ives has everything you want for a traditional English seaside holiday. There are many beaches directly in or close to the town, including several that are dog-friendly and many that provide the perfect opportunity for a refreshing swim. Art lovers will enjoy wandering around the Tate gallery and visiting the Barbara Hepworth gallery for a glimpse inside the sculptor's former home, garden and studio. There are many independent shops and quaint cafes to discover, when wandering around the town's winding streets.
Eden Project
Lovers of the natural world will delight in discovering the Eden Project. These vast tropical gardens include two gigantic Biomes, one containing the largest rainforest in captivity. There's also plenty of outdoor space to discover, with beautiful flower gardens and displays of wild Cornish flowers. Visitors can admire sculptures and art exhibits, brave England's longest zip wire or enter the rainforest dome and take to the sky on the canopy walkway.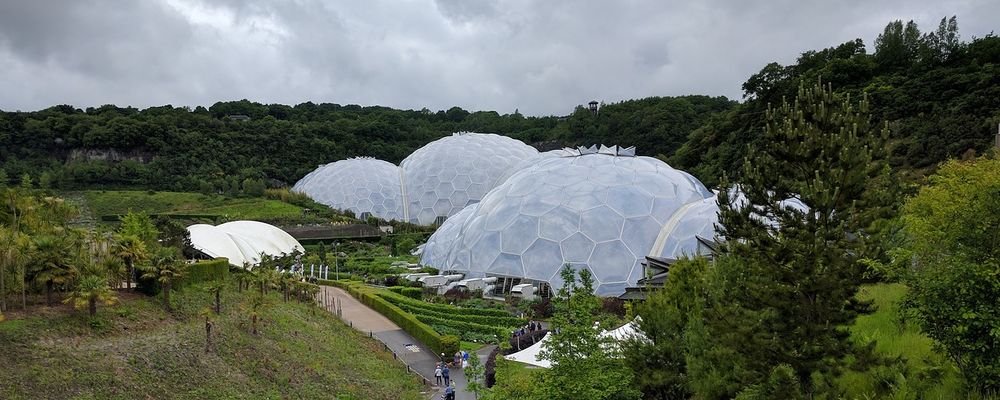 Cornish Seal Sanctuary
The Cornish Seal Sanctuary is ideal for a family day out or for wildlife lovers. This outdoor sanctuary offers homes for seals and other marine mammals that are in need of help. The team rescue seals from the local shoreline, as well as taking in other animals such as penguins and sea lions that need rehoming from zoos. Visitors can learn about the animals while watching them go about their daily lives in their pools.
St Michael's Mount
This small tidal island is only accessible by foot via the causeway that appears at low tide. At other times of the day, visitors have to take a short boat trip to visit. Aside from the novelty of walking across the causeway, there is plenty to see here. The castle, gardens and harbour are a delight to explore, and visitors should make sure they pay attention to the local myths and legends.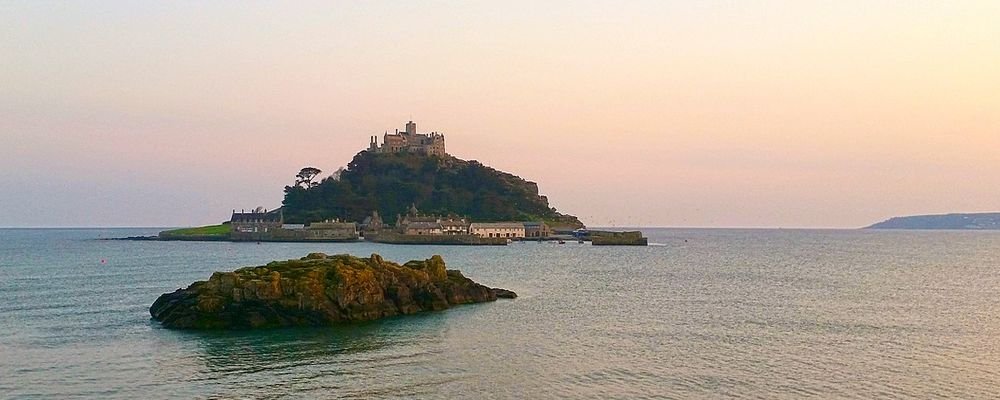 St Nectan's Glen
This Area of Outstanding Natural Beauty (AONB) is located in a luscious green glen that looks like it is straight out of Cornwall's many legends and fairy tales. Visitors can walk through the ancient woodland to encounter four beautiful cascades, including Tintagel, the dramatic 60-foot waterfall that pours out of a hole in the rocks above.
---
Emma Lavelle is a UK based writer and photographer and has her own blog Field and Nest.
---