You don't have to travel to Japan to surround yourself with beautiful pink cherry blossom. Yes, the cherry blossom festivals in Japan are a once-in-a-lifetime experience (we've included a couple in our round-up, below) but there are other destinations all around the world that also celebrate the spectacle. Also known as sakura, cherry blossom has been celebrated and admired around the world for centuries, based on the Chinese custom of celebrating blossoming plum trees with music, sake and haikus. It's hard to predict when the trees will blossom, but we've included rough dates below based upon previous years, to help you to plan your trip.
National Cherry Blossom Festival, Washington D.C., U.S.A.
Washington D.C. hosts one of the most famed cherry blossom festivals outside of Japan with tourists travelling from all around America to admire the 3,000 sakura gifted from Tokyo over one hundred years ago. Highlights of the celebrations include the Blossom Kite Festival, night-time lantern walks and a huge parade down Constitution Avenue.
When? 20th March – 15th April 2018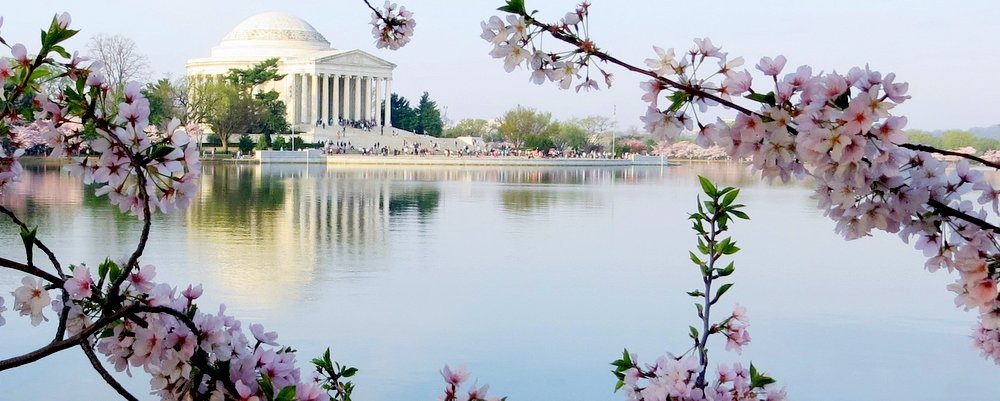 Vancouver Cherry Blossom Festival, Vancouver, Canada
Vancouver also received a gift of 500 cherry trees from Kobe and Yokohama and now has over 43,000 cherry trees, celebrating every spring with one of the youngest cherry blossom festivals in the world. The festivities may only have begun in 2005, but have already drawn in a huge crowd with visitors flocking to the city every spring to admire the blossom and enjoy the celebrations including open-air concerts and an event dedicated to haikus, part of 22 separate events in total. Visit the Vancouver Cherry Blossom Festival website for more information.
When? April 3rd – April 29th 2018
Copenhagen Sakura Festival, Copenhagen, Denmark
Every spring, Copenhagen celebrates their gift of 200 sakura trees from the Danish Honorary Consul of Hiroshima to commemorate the bicentennial of Hans Christian Andersen's birth. The festivities typically only last a couple of days, but there's plenty crammed in to the celebrations with martial arts demonstrations, folk dances, tea ceremonies, origami workshops and even a Japanese flea market to browse.
When? 28th – 29th April 2018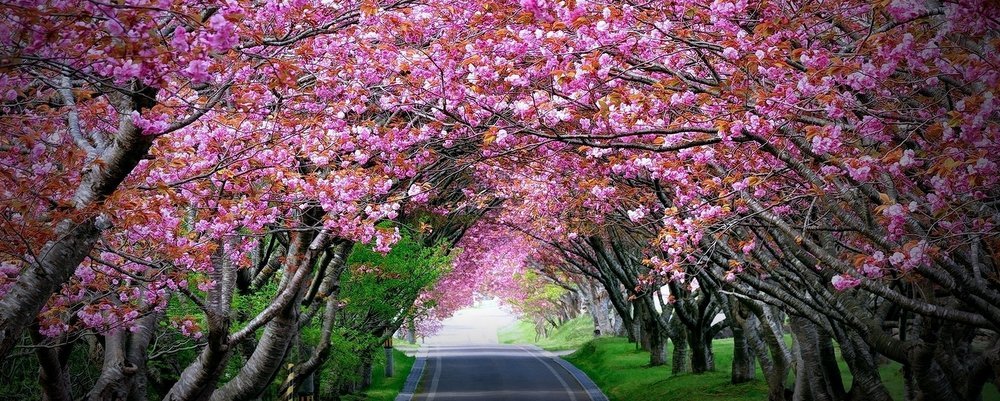 La Fiesta del Cerezo en Flor, Jerte Valley, Spain
Spain may not be the first country you think of when you're considering visiting a cherry blossom festival, but the Jerte Valley is filled with pretty pink trees every spring. There are more than 1.5 million trees spread out across the valley with many visitors opting to hire a car to see the spectacle in its full glory. Highlights of the festival include exhibitions, live music and nature walks.
When? March 23rd– April 7th 2018
Hirosaki Park, Hirosaki, Japan
If you're looking for blossoms a little later in spring, Hirosaki Park in Japan offers one of the best displays in the world with the trees typically blossoming towards the end of April. There are over 2,500 trees in the park surrounding Hirosaki Castle, creating a beautiful sight even at night when the trees are illuminated. Visitors can picnic beneath the trees as the locals do, walk through tunnels created by the branches and hire pedal boats on the moat.
When? 23rd April – 6th May 2018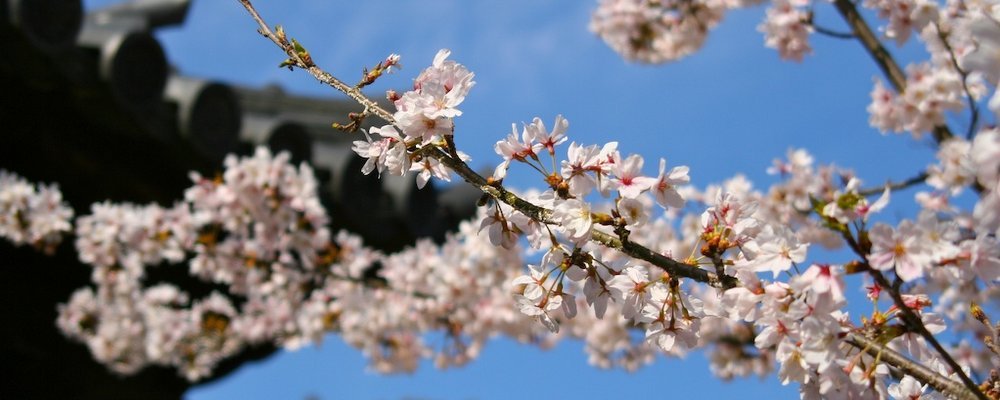 Sakura Matsuri, Brooklyn's Botanic Garden, New York City, U.S.A.
The most diverse collection of sakura outside Japan can be viewed in Brooklyn's Botanic Gardens with 42 varieties of trees on display. Two of the trees are almost one hundred years old, dating from the original planting of the gardens in 1921. The festival takes place over a weekend at the end of April with over 60 events based around celebrating Japanese culture.
When? 28th April – 29th April 2018
Jinhae Gunhangje Festival, Jinhae, South Korea
Elsewhere in Asia, South Korea's Jinhae Gunhangie Festival is almost as popular as its Japanese counterparts. Over two million visitors flock to the festival each year to witness the cherry blossoms blooming among the bamboo. There are many events and attractions at the festival with highlights including a train ride along a cherry-blossom-lined track, a visit to the Korea Naval Base Headquarters (only open to the public during the festival) and beautiful views at Jangboksan Sculpture Park.
When? Early April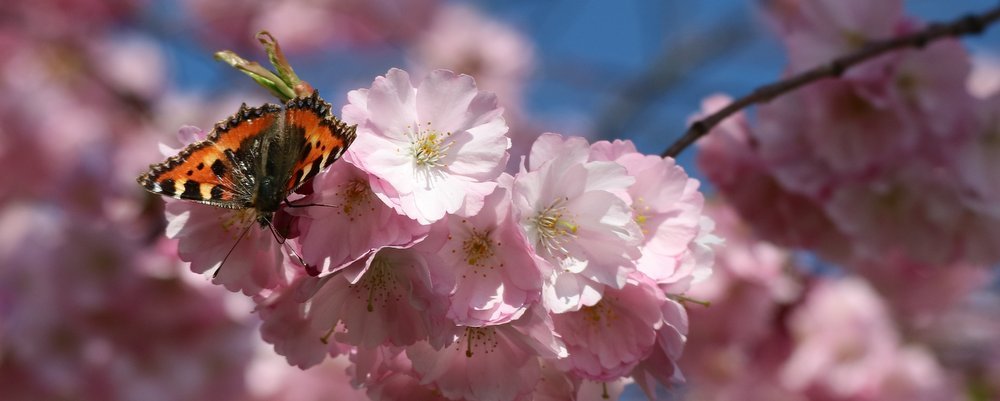 Northern California Cherry Blossom Festival, San Francisco, U.S.A.
The largest cherry blossom celebrations on the West Coast of America, the Northern California Cherry Blossom Festival attracts over 200,000 people each year. The festival celebrates Japanese and Japanese-American culture with food stalls, live music, theatre, martial arts and a parade that concludes in the city's Japan town. Cherry blossom trees flourish all over the city during the celebrations, allowing visitors to photograph the iconic San Francisco sights with pink trees in the background.
When? April 14th – April 22nd 2018
Matsumae Koen Park Cherry Blossom Festival, Matsumae Town, Japan
If you're searching for one of the most diverse collections of cherry blossom trees in Japan, Matsumae Koen Park is a delight! There are over 250 varieties of cherry trees in the park, including a beautiful weeping sakura that looks like a willow but flowers like a cherry blossom. Due to the variety of trees here, the blossom season usually lasts from late April to late May with a festival taking place during that time. Expect food stalls, live music and the beautiful sight of the castle illuminated in the evenings.
When? Late April – late May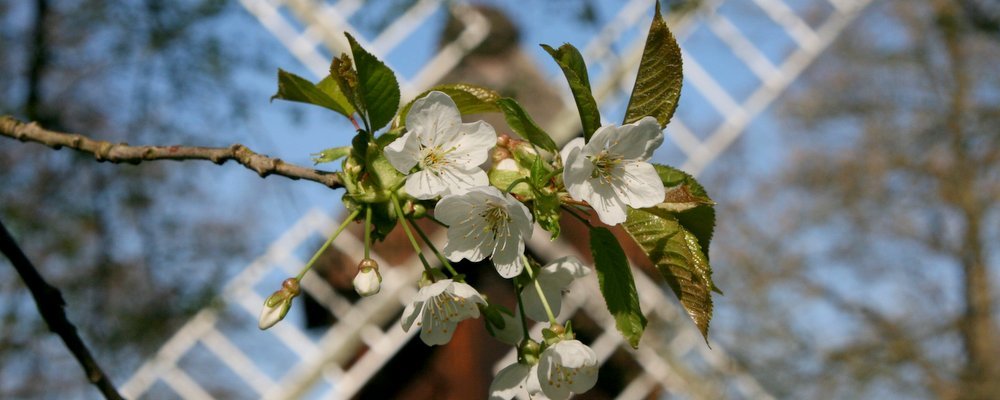 Cherry Blossom Festival, Amsterdam Bos, the Netherlands
The Netherlands may be more famed for their tulips, but Amsterdam's cherry blossom festival also draws in the crowds. The celebrations are based in the Amsterdam Bos (forest), when the trees gifted to the city by Japan are in full bloom. Typical to other sakura festivals around the world, the festival includes a celebration of Japanese culture with traditional food, drink, dancing and events throughout the festival.
When? Early April
---
Emma Lavelle is a UK based writer and photographer and has her own blog Field and Nest.
---