If you're currently planning your 2020 travels, why not factor in that once-in-a-lifetime bucket-list trip? These are the kind of adventures that require a lot of planning but result in holidays that you'll remember for your whole life. We've compiled a list of seven bucket-list trips that will liven up your year. Whether you're looking for a classic road trip or want to get back to nature, here are our suggestions for bucket-list trips in 2020.

America Road Trip
The great American road trip is on many bucket lists. Whether you dream of driving down the Pacific Coast Highway in a convertible or renting an RV to drive the classic Route 66, this is the kind of adventure that you'll look back on fondly for the rest of your life. Pick a couple of states and plan your route, leaving enough time for hikes in the wilderness and exploring cities. The beauty of an American road trip is the diversity of the landscapes that you will encounter. One trip could include deserts, canyons, forests, mountains and dramatic coastlines.
Trekking In Patagonia
Patagonia is gaining in popularity as a travel destination for good reason. This dramatic region of Chile and Argentina is known for its mountains and glaciers, but visitors will also find grasslands, deserts and rainforest. Lake General Carrera's beautiful marble caves and the glaciers of San Rafael National Park are two of Patagonia's most impressive sights that shouldn't be missed. Keen hikers will delight in the challenging terrain, with numerous trails of various distances to choose from, such as Torres del Paine National Park and Cabo Froward.

Watching The Northern Lights In Iceland
You're not guaranteed to see the Northern Lights in Iceland, but if you head to this intriguing island during the winter months, you have a pretty good chance. Watching the aurora borealis is right at the top of many bucket lists, and where better to enjoy the dancing green lights than when soaking in a natural hot spring in Iceland, surrounded by snow? For a once-in-a-lifetime trip, drive around the island's ring road, heading away from the bright city lights for your best chance of spotting the Northern Lights. Even if the aurora doesn't show, you'll still enjoy the dramatic scenery of glaciers, mountains and fjords.
Getting Back To Nature In Costa Rica
Costa Rica may not yet be on everyone's radar as a bucket-list destination but its luscious green rainforests and diverse wildlife ensure that the world will soon catch on. With coastlines on both the Caribbean and Pacific, Costa Rica is as well known for its beaches as for its jungles, volcanoes and biodiversity. Nature lovers will delight in trekking through the rainforest, keeping their eyes peeled for interesting wildlife, while adventure junkies can visit active volcanoes. An essential part of any trip is a visit to the Monteverde Cloud Forest Reserve, where visitors can enjoy hiking, bird watching, canyoning and photographing the dramatic landscape.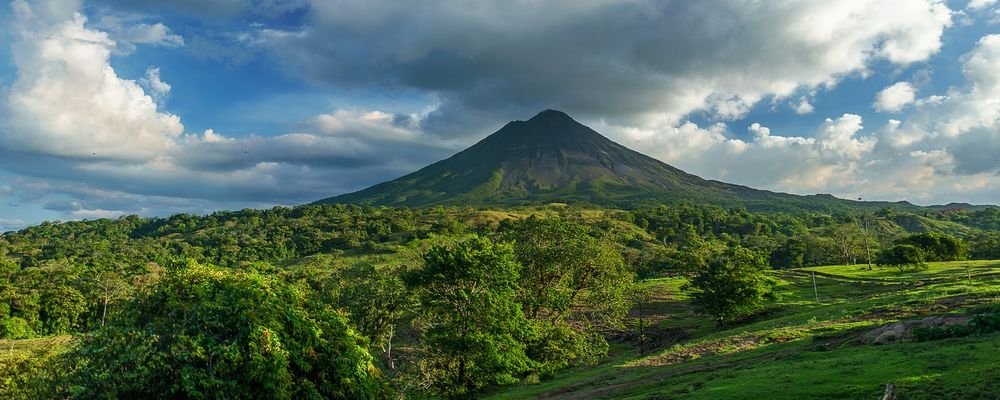 Admiring Blooming Cherry Blossom Trees In Japan
Japan is an amazing place to visit at any time of the year, but if you're looking for a bucket- list trip, time your visit to coincide with the annual Sakura festivities. Every spring (usually peaking in April) cherry blossom trees burst into bloom with beautiful pink blossom across cities and the countryside. All around the country, locals and tourists attend cherry blossom festivals and picnic beneath the pink trees. Whether you're visiting Japan for its futuristic cities, majestic landscapes or intriguing temples, the sight of the cherry blossom adds another dimension to your visit.
Watching Wildlife In The Galapagos
The Galapagos Islands are one of the most intriguing places on earth for wildlife lovers. Visiting the islands, whether on a boat trip, or if you decide to stay on one of the islands, is like watching a nature documentary. Located off the coast of Ecuador, the islands are home to a staggering array of wildlife, much of which isn't found anywhere else on earth. For a true once-in-a-lifetime experience, stay at the Pikaia Lodge, a luxury hotel located on an extinct volcano, with its own yacht for visiting the rest of the archipelago.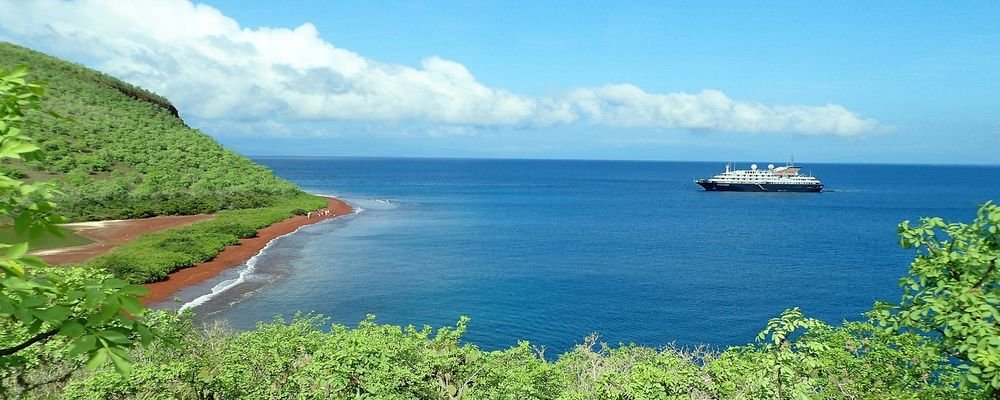 Kenyan Safari
Wildlife lovers will likely have an African safari right at the top of their bucket list, and where better to see the most majestic animals in the world than Kenya? The Maasai Mara National Reserve stretches along the Kenyan/Tanzanian border, home to many safari camps. Here, visitors can head out on safari to spot lions, elephants, hippos, cheetahs and many more impressive animals. The annual wildebeest migration passes through the plains, a sight that is said to be one of the most impressive animal experiences in the world.
---
Emma Lavelle is a UK based writer and photographer and has her own blog Field and Nest.
---