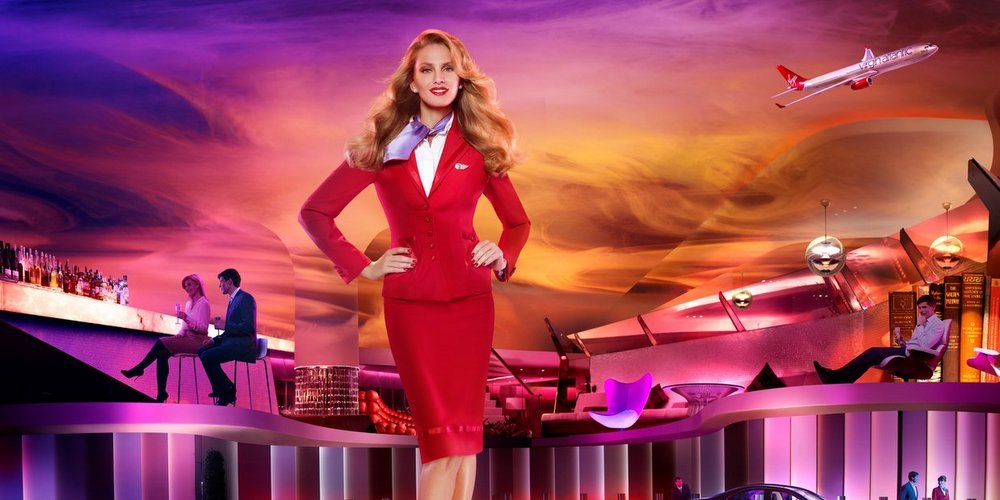 Airlines that make us want a 2nd date, and maybe a room key.
The world's best airlines are the world's sexiest airlines.
No, really.
From onboard beds that lay flat (yow!) to in-flight shower spas (ooh!), top carriers are finding better and better ways to appeal to passenger's senses (and sensibilities).
Forget about business lounge access and credit card points – these 10 airlines are taking flight towards a whole new level of sexy.
#10: Turkish Airlines
Not to be racist, or prejudiced, or a good old-fashioned generalist, but people from Turkey are damn good-looking.
Perhaps that's why Turkish Airlines easily floats into the sexy top 10. Not only are the flight attendants enviably attractive; the airline's main Istanbul lounge is so fabulous it offers live cooking classes while you wait for your flight. Afiyet olsun!
#9: EVA Air
For many lusty travellers, personal hygiene is the true mark of sexiness, and the same criteria holds true for their aircraft. Enter EVA Air, 2015's cleanest airline according to Skytrax. No crumbs on the seat or used air sickness bags in the aisle? Sign us up!
#8: Etihad Airways
Flew 'em. Loved 'em. Would do it again. Etihad isn't just sexy because of their cool, difficult-to-pronounce name (they're like the Chloe Sevigny of airlines); they've got it nailed when it comes to the little details that make long-haul flights not just bearable, but enjoyable.
I'm talking about comfy economy seats, food that's actually appetizing, an envious selection of new release films, and flight attendants who quietly look the other way when you lay down and sleep across all three seats (yes I'm one of those people).
#7: Emirates
What does sexy mean to you? To Emirates, there is nothing sexier than exclusivity and elite elegance. Awarded top accolades for its first class amenities, Emirates passengers enjoy completely private suites (there are doors! And they close!), 5-star dining, full beds that lay flat, and, well, does the phrase "shower spa" mean anything to you?!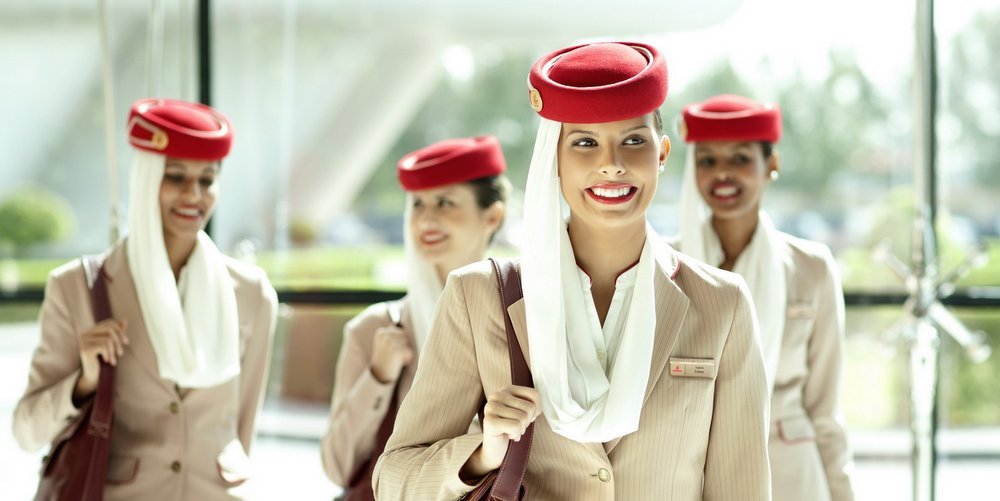 #6: Virgin Atlantic
I'll never forget my first international flight. It was from Miami to London and I flew Virgin Atlantic, an airline that has remained at the top of its game since its inception in 1984.
The seats were purple, the carpeting orange, the first class bar reminiscent of a '60s cocktail-scape by Shag. Since then the airline has evolved into an online marketer's dream, rolling out sexy music video after music video in a successful attempt to make flying (and airline safety videos) fun again.
#5: Qantas Airways
Qantas is all worked up with every place to go. Their onboard business lounge makes it easy to hold in-flight meetings and presentations (or to schmooze with that sexy stranger lounging in the Skybed next to you).
#4: Southwest
Let's be honest – there's nothing sexier than being totally and unabashedly yourself. America's Southwest Airlines takes bold to a whole new level, continually reinventing their brand using hilarious ads, enviable employee perks, and a really great credit card-less rewards program.
#3: Garuda Indonesia
Is it possible to be sexy without being friendly? Perhaps, but that kind of tough love is no way to form a lasting relationship (and probably indicates you have daddy issues). The award-winning flight crew of Indonesia's Garuda airlines are so warm 'n fuzzy, they've even made George Clooney think of settling down.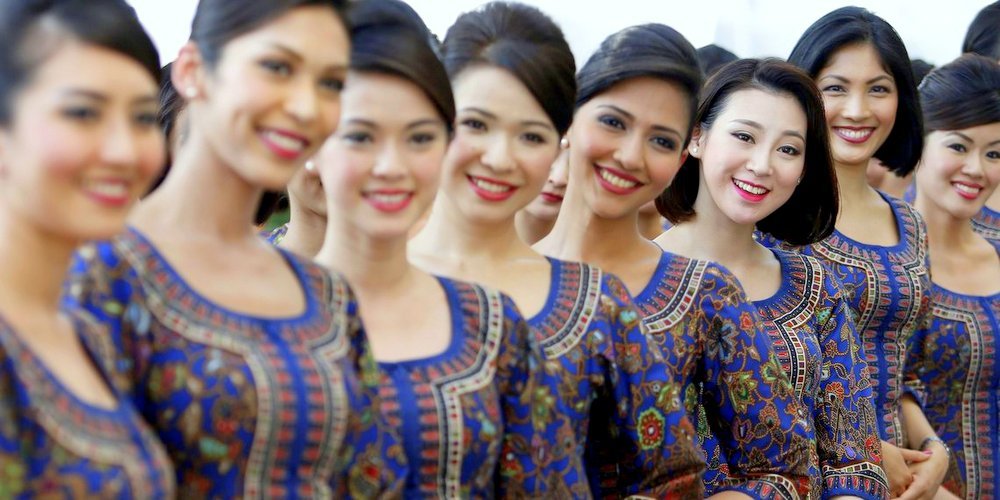 #2: Singapore Airlines
Sometimes sex appeal is all about bragging rights, and Singapore Airlines has plenty. Named 2nd in the world at the Skytrax World Airline Awards, Singapore Airlines also received top honors in the highly-coveted "Best Business Class" category, beating out heavy hitters like Qatar and Cathay Pacific.
#1: Qatar Airlines
Nothing says sexy like the proper amount of personal space. With the addition of new, roomier seating plans on Qatar's A-series fleet, business travellers are enjoying ample legroom and private-ish seating pods, even in economy class
Which airline makes you want to turn drinks into dinner?
Rebekah Voss is an author, travel writer, and the creator of TheHappyPassport.com.