Television series and movies can take you on a magical carpet ride out of your corona confines.
Throw some popcorn into the microwave, put those travel-itchy feet under your rear end, and maybe pour yourself a generous amount of wine. That's if you've done your daily chores: fed the dog, had that dastardly work conference call, given the kids their lessons or locked them in their bedrooms, scrubbed the toilet, and of course, washed your hands.
Planet Earth and Planet Earth II
Amazing and dazzling, the Planet Earth series will have you spellbound watching outrageous animal antics in their daily struggles for survival. Filmed across 64 countries over four years, this is hours of binge watching that won't send you to sleep.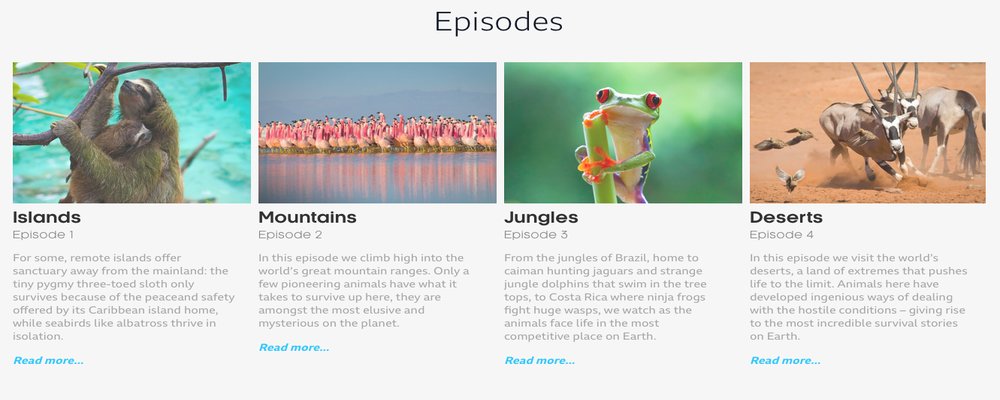 The excitement will have you lifting your feet as penguins jump from iceberg to iceberg to avoid the jaws of killer whales, walking through jungles with crusty-bummed chimpanzees, applauding the skills of dolphins catching fish on shorelines, and despairing at polar bears attacking walrus.
This is nature brought into your loungeroom in high definition in all its gory moments and glorious triumphs. The world's most spectacular scenery from deserts to oceans is caught live with world-class videography. Sir David Attenborough is an outstanding narrator and considered to be a national treasure in the United Kingdom.
Available on: Stan, Netflix, BBC
Anthony Bourdain: Parts Unknown
"Parts Unknown" is the definitive series for foodies who love to travel. Anthony Bourdain said, "The more I travel, the less I know", inspiring everyone to get out there in the world, to chat to the locals and to experience a country's culture through its food that brings everyone together.
Bordain travels around the globe to discover little-known places with larger-than-life characters, incredible tastes, and diverse dining rituals. It's a totally binge-worthy celebration of passionate proportions seen through his eyes, and not just of food. Once you have worn out the couch watching all 12 seasons, take up another comfy position to gorge on his previous show "No Reservations."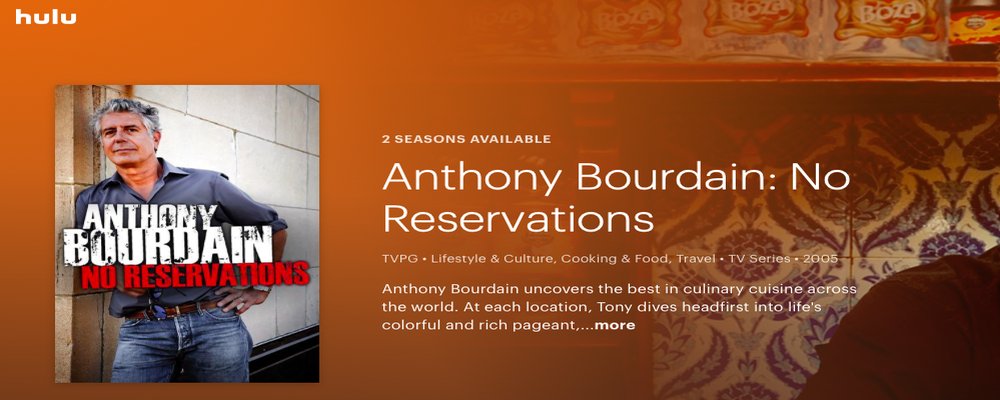 Available on: Hulu and LiveTV
An Idiot Abroad
Everyone loves to have a good belly laugh, and during this time of being stuffed into your own home, a chuckle or two doesn't go astray. An "Idiot Abroad" is literally that – a dummy going through culture shock with each new destination around the globe. The imbecile is Karl Pilkington. His two best friends send him off to exotic locations to witness his moronic reactions, especially when he's trying to mingle with the locals. This is a hilarious look at an empty-headed soul muddling his way around that will have you peeing your pants.
Available on: Amazon
Travel Man
If you have a dry sense of humor, then you will be glued to the show "Travel Man." An entertaining British travel show, it takes you to the likes of Iceland, Istanbul, and Marrakech with a super tongue-in-cheek attitude. Richard Ayoade takes a different celebrity pal, for whom he displays total disdain and impatience, with him on his meandering global jaunts.
Despite its hilarious take on traveling with a friend – think of an uber fashion-challenged male with a sarcastic bent – it does give a lot of information on whichever city they are in. It's a documentary series that will leave you smiling or maybe choking on your tv snacks.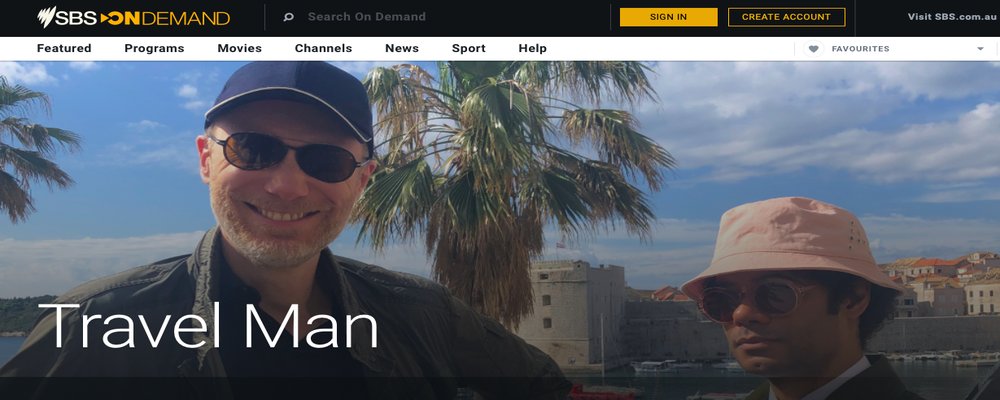 Available on: SBS On Demand
Dark Tourist
If you find gorging on terrifying television series, books and movies to be cathartic during frightening times, each episode of "Dark Tourist" brings you face to face with some pretty scary stuff. A documentary created by David Farrier, a New Zealand based journalist the series explores the weird and the bizarre cultures in the world. It's a must-watch for those who like off-the-beaten-track macabre adventures. Think along the lines of death worshipping cults in Mexico, haunted forests, and exploring the most-nuked place in the world in the northeast of Kazakhstan, known as The Polygon. From vampires in New Orleans to voodoo festivals in Benin, grim and ghastly atmospheres will give you goose bumps and make your hair stand on end.
Available on: Netflix
If none of the above can tickle your fancy, you can always sit in a stupor glued to the screening of some old favorites: "Eat Pray Love," "Under the Tuscan Sun" or vicariously feel the wanderlust induced by "Into The Wild." For a giggle, go down memory lane and ogle "The Adventures of Priscilla, Queen of the Desert."
---
Gail Palethorpe, a self proclaimed Australian gypsy, is a freelance writer, photographer and eternal traveller. Check out her website Gail Palethorpe Photography and her Shutterstock profile.
---