How To Get Free Accommodation When Travelling
You don't have to sleep with a stranger when you are on a sojourn around the globe just to get a free bed for the night - unless that thought turns you on.
You could step outside of your five star mentality and be really adventurous, or if you are not up to it, then challenge your almost grown up kids (that won't leave the comfy nest) to hit the road on a limited budget (unlike traveling with ma and pa in luxurious comfort of first class flights, chauffeurs and decadent resorts). Maybe encourage them with the inducement of a sinful night of comfort in a hotel for every 7 freebie nights they get. I am sure you can think of one "jelly bean" treat to tempt the stay-at-home gaming would-be yuppie bemoaning that he or she does not have enough money to go traveling and mingling in the real world. It may be the one life-lesson that they will eventually thank you for.
The free bed criteria is definitely up for grabs for those audacious, fearless and uninhibited souls who wish to shake up their roaming experience, who don't mind getting their hands dirty, mingling with locals and can do without the five star silver service of picking your pillow from a hotel menu of fluffy feathered delights. Beds are up for grabs everywhere in every country around the world from mud huts and gorgeous cottages to floating palaces or simply a swag on the beach. It's all about making friends with the locals and sometimes experiencing culture shock.
1. International Volunteering
Some volunteer postings do cost money, but others are completely free. The Internet is the grand source of volunteering sites from building schools in Third World Countries to teaching English. If the experience is for your self-indulgent kid, pay up-front for them and get them to give something back to those in need. They will get a bed and probably fed as well.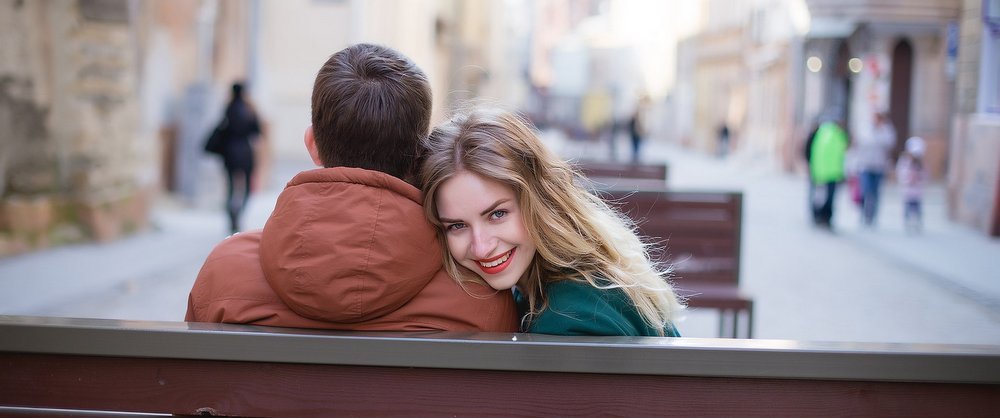 2. Look up old lovers in other countries and see if they are single
For singles, newly divorced or the 20-something philandering offspring, rekindle an old flame and get back in their bed for a while if they live in some far-flung place.
3. Your friends or distant family would love to see you!
Even if it means doing your family tree to find some distant cousin of a cousin, quirky and eccentric relatives may spice up your life, but do be a good guest and play nicely in their house.
4. House/Pet Sitting
This is an easy gig - you stay in someone else's house and look after their furry pets (or goats, horses, goldfish or whatever needs feeding) whilst they go on holidays -there are numerous sites on the Internet to check out:
• housecarers.com
• mindmyhouse.com
• nomador.com
• trustedhousesitters.com
5. House Swapping/Exchange
Yes, you need to own a home to avail yourself of this avenue. It is exactly what it says - you swap houses for an agreed amount of time such as in the movie "The Holiday" (Cameron Diaz), no love life guarantee though. Again numerous sites on the web:
• thirdhome.com
• lovehomeswap.com
• homeexchange.com
6. Swapping Beds - Not Bedbugs
This is a quid pro quo scenario where for every night that you give someone a bed, you will get a bed in exchange anywhere in the world - it works on an international credit system. Below are some of the sites on the Internet to look at, if you into hosting:
• nightswapping.com
• trampolinn.com
• globalfreeloaders.com
• belodged.com
7. Teach English To A Local
If you want to immerse yourself in another culture and are fluent in English, then check out culturegogo.com, this site is for those wishing to travel and don't mind staying with a local host in exchange for free bed and board, your fee for the experience is to practice speaking English with them.
8. Cadge A Bed & Stay With Strangers
The phenomena of couch surfing is widespread, predominantly amongst the young set and there are heaps of sites apart from coachsurfing.com to investigate:
• hospitalityclub.com
• globalfreeloaders.com
• bewelcome.com
9. Cross-Country Cyclists Only
If you are into pumping pedals on a bicycle then you should check out the site warmshowers.org. This is a network of international cyclists who host other long distance cyclists in their own home.
10. Take a Hike...they have great shelters
Many international national parks have shelters or cabins for those that like to stretch their legs in the wild - make sure you have a sleeping bag with you and the odd bit of food for a taste of solitary sustenance.
11. Live on a boat
This is for the water babies that don't fancy being stuck on land. Check out the site on findacrew.comwhere you can connect with boat owners looking for someone to help out with their boat in exchange for a bunk on board.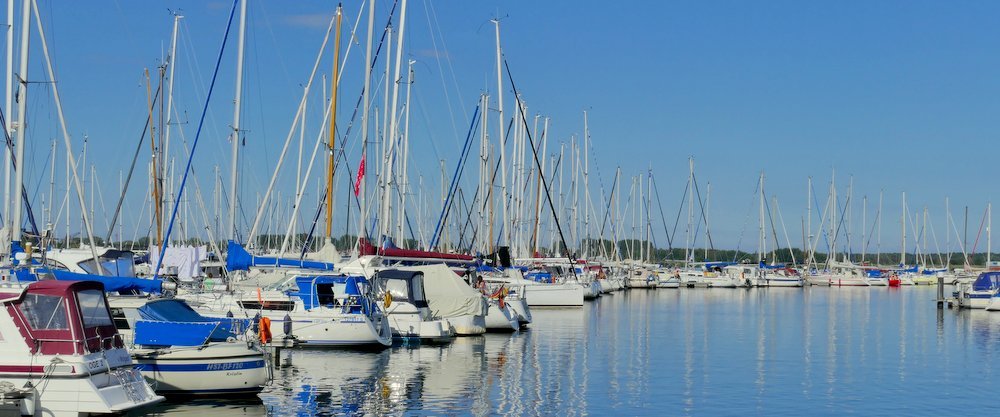 12. Swap Work for a Bed
Perfect for the green thumb individual that doesn't mind getting dirt under your finger nails or if you want to learn about organic farming, check out the site wwoofer.net (world wide opportunities on organic farms) - typically 5 hours daily work will give you a bed and home grown meals.
Currently there are 99 countries to choose from to plant a seed, with no prior experience required.
From doing grungy tasks at a hostel to basically anything you can think of (cleaning, gardening, scrubbing floors) by way of working for a bed, there are two websites to check out below:
• helpx.net (Help Exchange)
• workaway.info
Apart from becoming an au pair and looking after someone else's rug rats (aupairworld.com), Worldpackers (worldpackers.com) is skill focused on what you can offer in exchange for a bed. If you are desperate or a show-off, you could always be a nude model for an art class in Florence.
13. Glamping (aka Camping)
If you have the necessities, spread your bedroll out in the flush of nature on the beach or in a lush park (beware of any roaming wild animals, sudden weather changes or the bogeyman that may be lurking). This is definitely not for the feint hearted solo wanderer.
14. Fire Stations - it is an emergency!
Fire fighters are usually a friendly bunch worldwide, so if you are stuck there is a good chance that you will be offered a bunk to snooze on in their Fire Station.
15. Whilst Travelling
Of course there is always the old trick of getting the overnight bus or train to save on the cost of a bed for that night.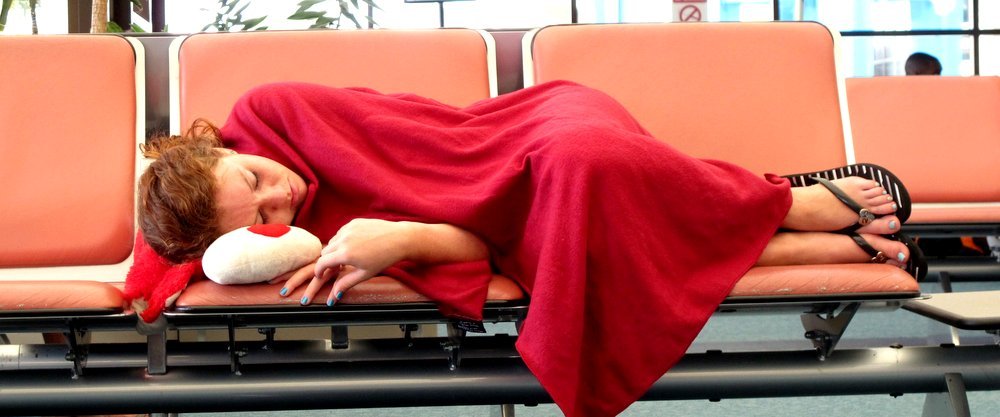 16. Transport Stations
Not the most comfortable of accommodations, but bus or train stations plus airports usually have security guards and are lit up at night. Airports usually have the bonus of a fancy toilet and free Wi-Fi to watch a movie.
17. Get Religious for a night
Forget you are an atheist and look to the heavens for a bed. If you happen to be in Thailand many temples will give you a bed for the night, especially if you chat to the monks in English so that they can practice their language skills with you. If in Europe, there are many churches willing to give you sanctuary for a night.
18. Use Those Pesky Points
What are saving them for if not to use your points on a hotel bed? Live like a king on your accumulated credit card points and not pay a penny for some sleep in freebie luxury.
The world is a friendly place to traipse around if you just put yourself out there.
Sleeping in a bed will become secondary to who you meet along the way, the cultures to be experienced, the food to be tasted and the sights waiting to be gazed at in awe. You don't have to be flush with cash to go exploring.
---
Gail Palethorpe, a self proclaimed Australian gypsy, is a freelance writer, photographer and eternal traveller. Check out her website Gail Palethorpe Photography and her Shutterstock profile.