Abu Dhabi, the capital city of the United Arab Emirates is renowned for its cultural and historical essence. But not many know that Abu Dhabi is actually an archipelago off of the UAE mainland and one of the most versatile destinations in the emirate.
Dubai has always overshadowed the splendours of Abu Dhabi with its spectacular surge to fame. Nevertheless, Abu Dhabi has leveled itself on par with Dubai and made its presence felt all over the world with its cultural dynamism and new, contemporary attractions.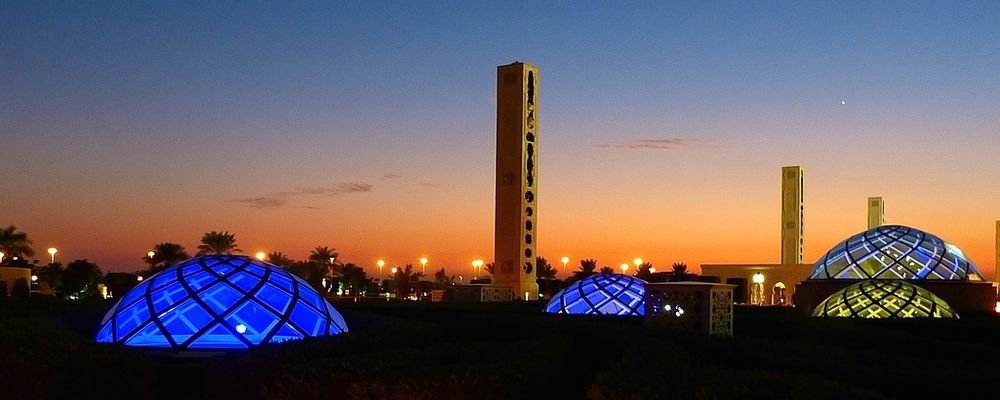 Those who think Abu Dhabi is just another desert emirate in UAE are in for a big surprise. There are loads of assorted attractions and experiences to enjoy here in Abu Dhabi that make it an absolutely delightful destination to visit. Here is a short Abu Dhabi Travel Guide for first-time travellers.
Best time to visit Abu Dhabi
Being in the Middle East, Abu Dhabi is hot throughout the year. However, as it is flanked by the Persian Gulf, the emirate gets its fair share of rainfall and has a slightly humid climate. Summers are extremely hot and humid and best to be avoided. The best months for leisure travel to Abu Dhabi are from October till April when the weather is slightly cooler and pleasant for outdoor visits.
Top things to see and do in Abu Dhabi
Sheikh Zayed Grand Mosque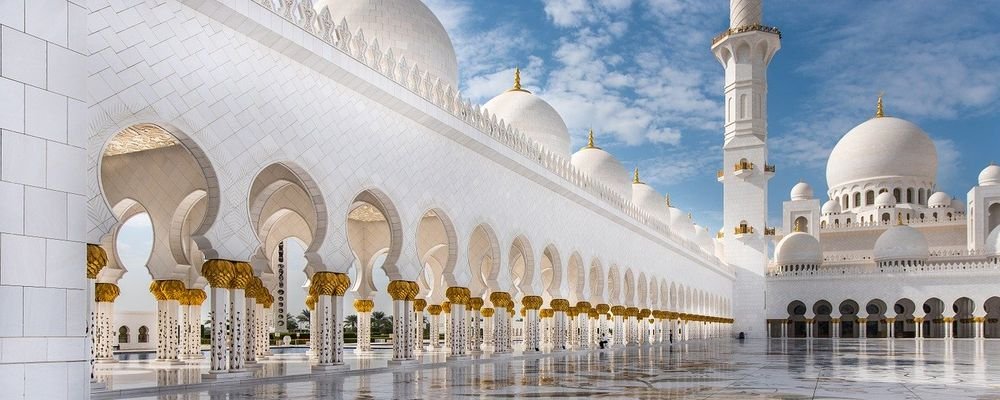 This grand white and gold mosque is a must-visit attraction for Abu Dhabi first time travellers. One of the iconic landmarks of Abu Dhabi, the Sheikh Zayed Mosque is the largest mosque in UAE and is a key place of worship for locals.
Ferrari World Abu Dhabi
The first-ever Ferrari themed park chose Abu Dhabi to be its home. Located on Yas Island, this mega indoor theme park offers guests exciting thrills and high-speed rides, including the fastest roller coaster in the world – Formula Rossa.
Yas Waterworld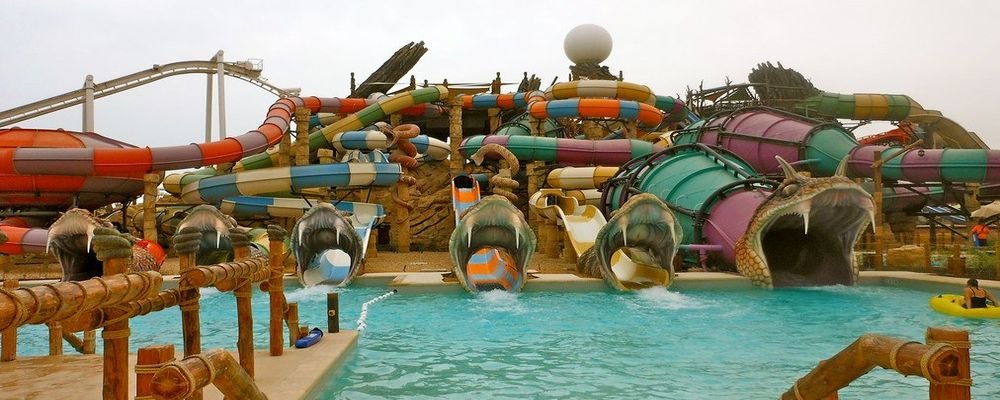 A great way to beat the heat in Abu Dhabi, Yas Waterworld is an impressive water park located on Yas Island that offers more than 40 slides and rides to enjoy for all age groups. Visitors can also enjoy the wavepool, lazy river and splash play areas.
Louvre Abu Dhabi
The famous museum of Paris steps out of France for the first time and makes Abu Dhabi its brand new home. The first Louvre museum in the Middle East, it showcases the contemporary and the traditional in its architecture and exhibitions.
Marina Eye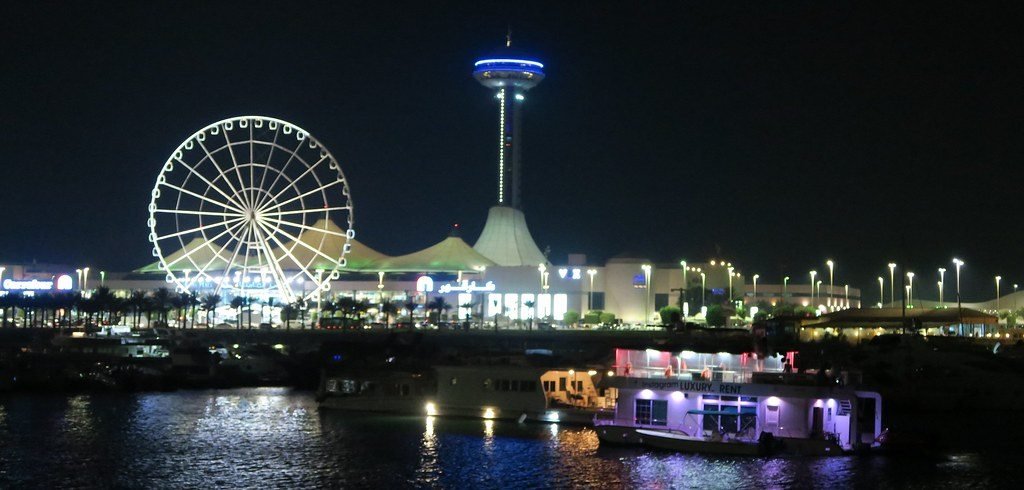 Gracing the waterfront area of Abu Dhabi's Corniche Breakwater is a giant observatory wheel – Marina Eye. It dominates Abu Dhabi's skyline with 42 capsules that offer a 360-degree panorama of Abu Dhabi city.
Saadiyat Island
Boasted as Abu Dhabi's cultural and tourism centre, Saadiyat Island in Abu Dhabi is a great place to witness the word-class leisure and cultural essence of UAE. It features the beautiful Saadiyat public beach, Louvre Museum, the chic Saadiyat Beach Golf Club and some amazing five-star hotels such as The St. Regis Saadiyat Island Resort, Abu Dhabi and Park Hyatt Abu Dhabi.
Mangrove National Park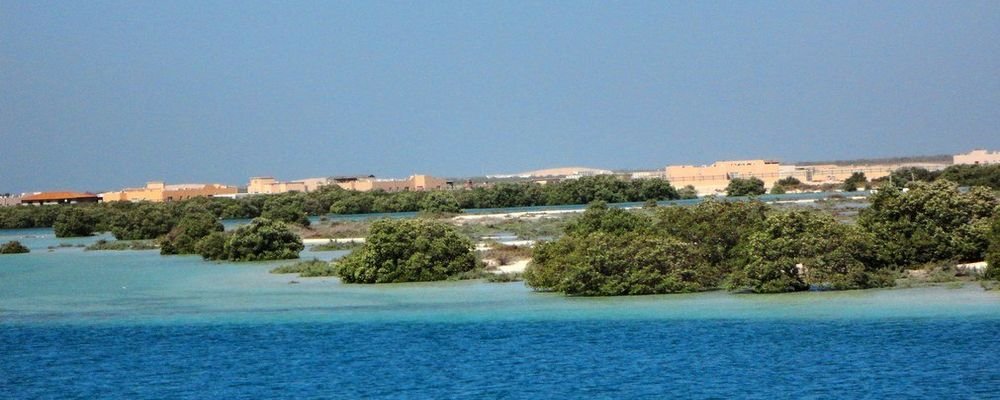 One thing most people find surprising about Abu Dhabi is its coastal mangrove forests. The Mangrove National Park of Abu Dhabi located on the outskirts of the city is home to more than 60 species of birds. With an emphasis on the conservation of local wildlife, this region also lets tourists take adventure trips such as kayaking through the mangroves.
Best places to check out Abu Dhabi's food scene
Abu Dhabi is a cultural hub of UAE, and the same is reflected through its cuisine. For foodies, Abu Dhabi offers a vast assortment of delectable epicurean delights, from traditional Arabic dishes to international gastronomy.
Enjoy sampling the local Emirati dishes at souks located at Al Meena, Abdel Waha, in Souk Al Bahar, and Central Souks. Mingle with locals and have a nice time at Café Arabia and Lebanese Flower. For an exquisite wine and dine experience, head to some of the finest restaurants of Abu Dhabi such as Marakesh at Millennium Hotel Abu Dhabi, Li Beirut, Marco Pierre White Steakhouse & Grill, Villa Toscana at The St. Regis Abu Dhabi Nation Towers, to name a few that specialize in European and Middle Eastern cuisine.
Where to stay in Abu Dhabi
The best places to stay in Abu Dhabi for beautiful city views and easy accessibility are at the following places:
The Corniche
Breakwater & Al Bateen
Yas Island
Popular accommodation options in Abu Dhabi :
Affordable hotels: Southern Sun Abu Dhabi, Radisson Blu Hotel, Abu Dhabi Yas Island, Yas Island Rotana, Premier Inn Abu Dhabi Capital Centre Hotel
Luxury hotels: The St. Regis Saadiyat Island Resort, Abu Dhabi, Four Seasons Abu Dhabi, Yas Hotel Abu Dhabi, Park Hyatt Abu Dhabi Hotel and Villas
Off Beat stay experiences: Qasr Al Sarab Desert Resort by Anantara, Eastern Mangroves Hotel and Spa by Anantara, Zaya Nurai Island, Emirates Palace Hotel Abu Dhabi
Good to know before you go in Abu Dhabi
The currency of Abu Dhabi is the UAE Dirhams.
Major Languages spoken are English and Arabic
Abu Dhabi can be explored via easy modes of transports. Pubic buses are the cheapest way to travel within the city. Boat taxis and cycling are also quite popular here.
What to wear:
Abu Dhabi is a traditional Islamic emirate hence it is necessary to respect the customs and norms of the locals. For mosque visits, it is necessary to cover your body including your head. Make sure to carry loose, linen or cotton clothes to keep yourself comfortable in Abu Dhabi's climate. It is better to cover shoulders and knees at all times if unsure about the dress code for a particular attraction.
Social Etiquettes:
As a tourist, it is best to mimic the locals to stay in a safe zone. Drinking alcohol in public, swearing, loud music and dancing in public is not allowed. If you are visiting during Ramadan month, then you will have to pay extra attention to mealtimes as eating in public during the day is not allowed. Public display of affection is regarded as offensive to locals and hence visitors should refrain from it. Modesty and respect should be your mantra while visiting Abu Dhabi for a hassle-free vacation.
Abu Dhabi is a fascinating mix of Arabian culture and avant-gardism. The glistening city, flanked by the serene gulf waters comprises of a mish-mash of traditional elements and adventure thrills. On your first visit, Abu Dhabi City Tour will cover the most interesting attractions and major landmarks of the city which will give you a gist of this marvellous emirate. Later, you will come back for more and that is the best time to discover in-depth about Abu Dhabi's travel treasures.