5 Amazing Beaches In The Southern Hemisphere
It may currently be freezing cold, pouring with rain and blowing a gale in the northern hemisphere, but the southern half of the globe is currently welcoming in the summer months. We round up the five best beaches in the southern hemisphere for those of you who are lucky enough to be based below the equator or planning on booking a trip to escape the cold and enjoy a few weeks of winter sun.
Whitehaven, The Whitsundays, Australia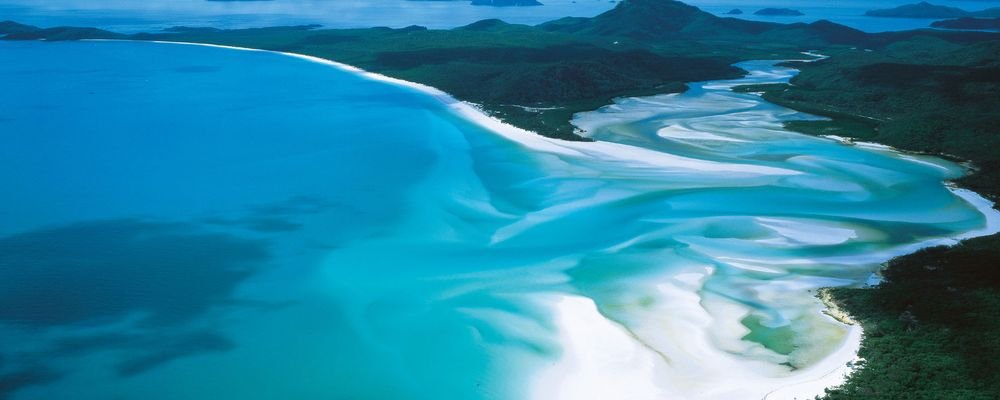 Australia's coastline is filled with beautiful beaches, but it is Whitehaven beach on Whitsunday Island that claims the accolade of the country's most photographed beach. Book onto a sailing trip that drops you on the other side of the island, so that you can catch your first glimpse as you scale the top of the hill at Tongue Point to fully appreciate the aqua waters and white silica sand. During low tide, you will be able to walk out amongst ripples of sand and sea, amongst shores of colourful tropical fish. The very fine silica sand does not retain heat, so remains comfortable to walk upon even during scorching Australian summers, as well as leaving your skin feeling incredibly soft and smooth.
Anse Source d'Argent, La Digue, Seychelles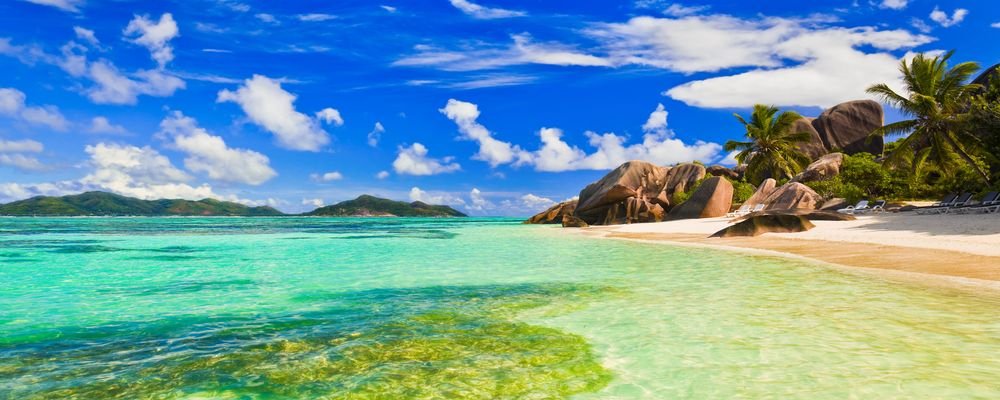 The Seychelles are renowned for their stunning beaches, with Anse Source d'Argent likely to be the beach that you have seen advertising the islands. Sheltered by a reef, the beach is ideal for swimming and snorkelling as its waters are calm and shallow, and are home to many tropical fish. The fine white sand and sparkling turquoise waters are juxtaposed by huge boulders, creating a more dramatic landscape than other more traditional beachscapes on the islands.
Lopes Mendes, Ilha Grande, Brazil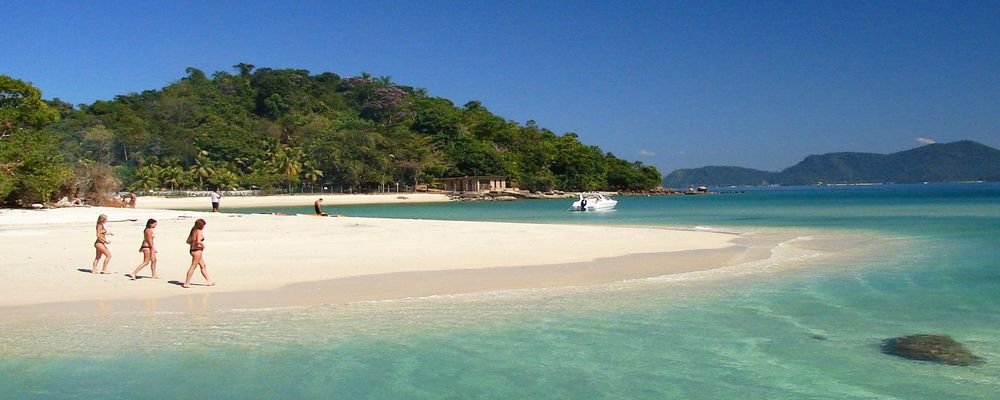 The most beautiful beaches are often the most secluded, as is true of Brazil's most spectacular white sand beach. A three hour bus journey from Rio is followed by a 45 minute boat trip to Ilha Grande, where you then take a taxi-boat to Manges beach, walk up a hill and down through a forest to reach the hidden paradise of Lopes Mendes. Lined with palm and almond trees, this remote paradise offers crystal clear waters and unspoilt sand, with three kilometres of nothing but nature and the occasional local selling cold cans of beer.
Llandudno, Western Cape, South Africa
Surrounded by large granite boulders and overlooked by staggering mountains, Llandudno beach is one of the best spots in Cape Town to sit and watch the sun set. Although the ruggedly beautiful beach is ideal for evening strolls, romantic picnics and adrenaline pumped surfing sessions, it isn't a recommended spot for swimming, due to the rough seas and chilly water. A welcome reminder that not all stunning beaches are stereotypical sunbathing and snorkelling spots.
Cable Beach, Broome, Western Australia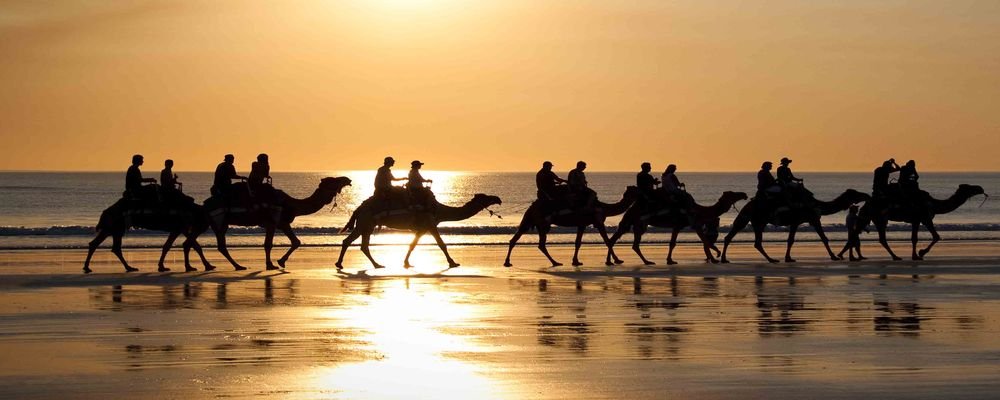 Renowned for its white sand set amongst a backdrop of red ochre cliffs, Cable Beach is ideal for swimming and sunbathing below the Australian sun. The 22 kilometre stretch of beach is also a wildlife lover's paradise, as it is an ideal spot for spotting dolphins and whales at the right time of year, and you can even ride camels along the beach! At low tide, it is possible to spot fossilised dinosaur footprints towards the southern tip of the beach, before sitting below the lighthouse and watching the spectacular sunsets.
Do you know which are the Best Beaches in the World?
---
Emma Lavelle is a UK based writer and photographer and has her own blog Field and Nest.
---