.... Before They Get All Touristy (and Expensive)
If diversity were a country, Malaysia would be its capital. This multicultural, multilingual land is an impeccable blend of many contrasts.
Here, you can stay in a luxurious hotel in the heart of the city or in a rousing tree-house in a rainforest; swim in a fabulous infinity pool or snorkel in crystal clear natural waters; take the most amazing selfies with the cityscape in the background from the 86th floor of an iconic tower; or hike a mountain to view the best sunrise ever – the opportunities are endless.
So, if you are in the land that is 'Truly Asia', ditch the typical touristy stuff and look out for the real gems. After all, that's where you will find the nation's heart.
Tusan Beach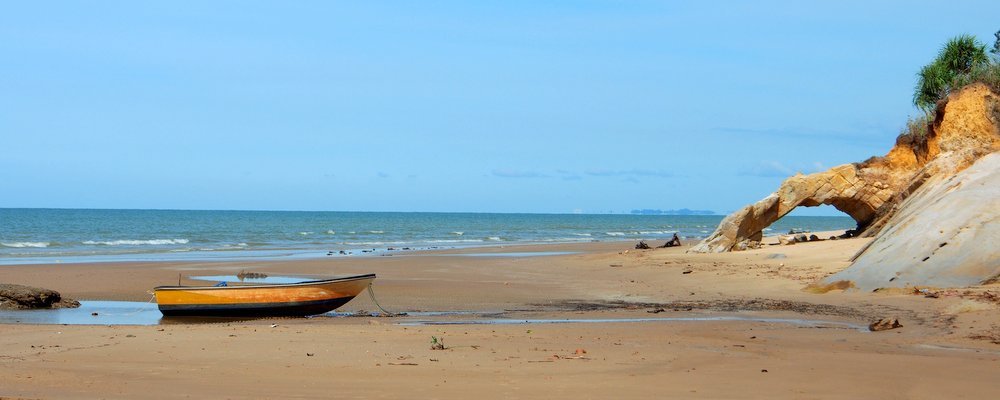 Image: Jacob Mojiwat @ flickr
If you thought beaches were romantic, this beach will definitely up the ante! Apart from being a beautiful beach with an interestingly shaped cliff, Tusan beach is known for its 'blue tears' or the bioluminescence phenomenon caused by microorganisms. The waves have a spectacular, almost magical blue glow, which will take your breath away!
Situated just an hour away from Miri City, Tusan beach is also home to age-old fossils and seashells so get ready to become a child again! Make sure you carry a torch for your safety (don't always rely on your smartphone for the flashlight) and keep the beach clean.
Sasaran Beach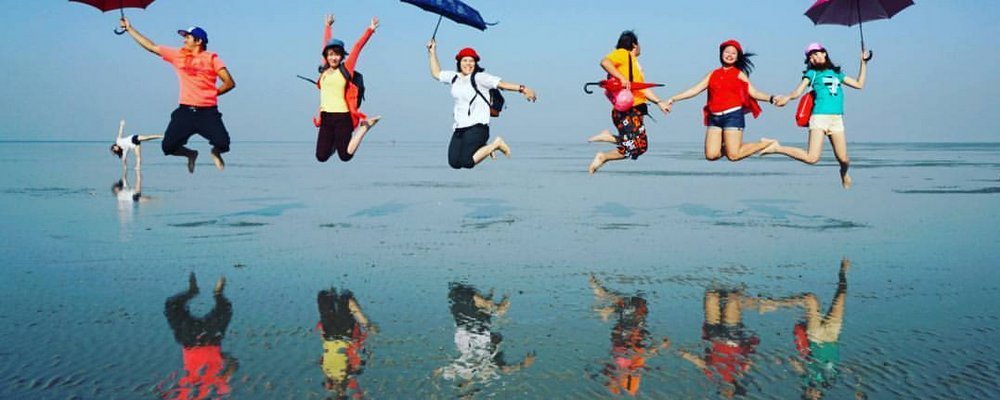 Image: Malaysiatravel.info
Is it a mirror? Is it water? Is it sand?
Your mind will be clouded with loads of questions when you see this place for the first time. Every photographer's delight, this endless patch of sand and water is an awe-inspiring reflective natural wonder. That's why it's fondly called Sky Mirror. The island is located 30-minutes away from Jeram, a fishing village. Accessible by boat, this beach is perfect for a half-day trip.
However, it is accessible only twice a month – during new moon and full moon. That's why you need to plan your trip in advance. Many tour operators will be happy to arrange a trip for you. Be assured that half of your total photographs from the Malaysian trip will consist of this place as the backdrop. Yes, it is that photogenic! Just be careful of sea snails and clams scattered across the beach.
Gunung Mulu National Park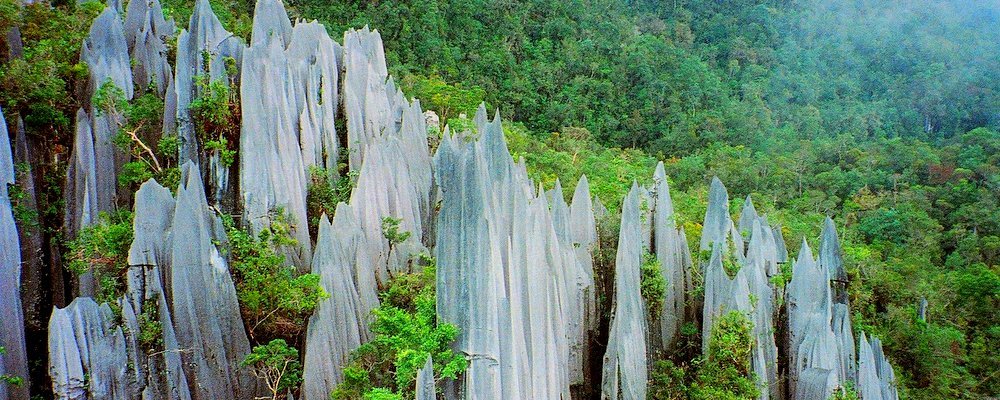 Image: Paul White @ flickr
Viewing a huge waterfall, walking on a long canopy above a forest, exploring a live cave, watching millions of bats from a cliff or witnessing spectacular spiked limestone features – all this is possible at the Gunung Mulu National Park. This biological wonder where you can experience the peak of natural beauty and wilderness is a World Heritage site.
You can pick guided tours or go for unguided ones. Five-star accommodation facilities are available. If you plan to visit Mulu during the peak months of June-September, make sure you book your accommodation and tours well in advance.
Also, ensure that you carry all the necessary medication and money since there are no banks or chemist shops there. Bring basics such as torch, mosquito repellent, rainwear, and trekking shoes to have a great trip.
Sipadan Island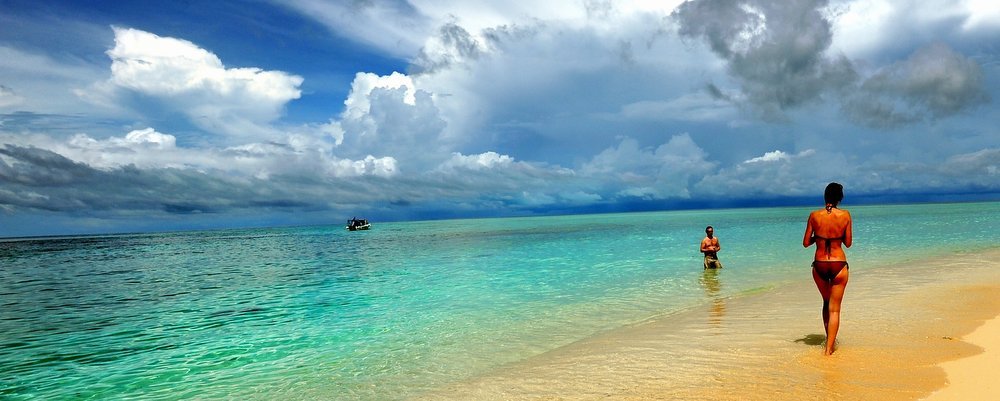 Image: AzmanJumat @ flickr
If you love snorkeling and scuba diving but hate the crowds that come along, head to this isolated island. Sipadan, Malaysia's only oceanic island, is every scuba diver's dream. It is untouched, not crowded, and offers rich marine life.
View over 3,000 species of fish, colourful coral, and rare turtles when you dive at one of the 12 diving sites in Sipadan. You need a permit to enter Sipadan and only 120 permits are allowed per day, so get yours in advance. The island is 40-minutes away through a speedboat from Semporna that is an hour by road from Tawau. You can reach Tawau through a plane from Kota Kinabalu.
Pulau Tiga Park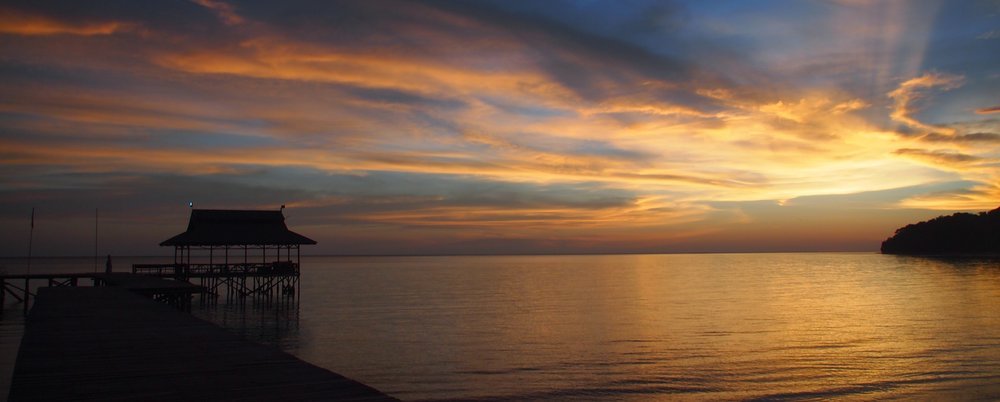 Image: Travelling_Lousie @ flickr
Craving some time out of your comfort zone into the wild? Pulau Tiga Park assures to satiate all those cravings for you. Situated around 125 kilometres away from Kota Kinabalu city, this park consists of three islands – Pulau Tiga, Pulau Kalampunian Damit, and Pulau Kalampunian Besar.
These remote islands are also known as 'Survivor Islands' after being featured in the US-based hit reality show 'Survivor'.
Known for its amazing snorkelling and scuba diving experiences with over 100 coral species, the park offers the perfect escape from the mundane. Pulau Kalampunian Damit is also called the 'Snake Island', thanks to its primary inhabitants – snakes.
If you want a natural glow, jump right into one of the many small mud volcanoes that are known to have therapeutic properties. So, make sure mud-bathing is on your itinerary.
---

This article first appeared on Bankbazaar.sg.
BankBazaar.sg is a leading online marketplace in Singapore that helps consumers compare and apply for a credit card, personal loan, home loan, car loan and insurance.
---