A city to munch your way around, whether you are a gourmand on the hunt for that perfect drooling mouthful, or merely someone who likes good food, but doesn't necessarily dream about it, Cape Town is the undisputed foodie capital of the African continent. Consistently ranked by Conde Nast Traveler as one of the best food cities in the world, it isn't only Table Mountain, white beaches with tottering penguins, luscious wineries, and the Victoria and Alfred Waterfront that are attracting globetrotters to this South African icon.
From the mouth-watering fish and chips at Kalky's in Kalk Bay to the restaurant and bar hub of Bree Street in the central business district, where you will find Orphanage Cocktail Emporium, Mother's Ruin and the ultimate cheese specialist, Culture Club. Food havens abound, dishing up Italian, Spanish, burgers to die for and coffee to make caffeine lovers' hearts go into overdrive. Lonely Planet extolls the virtues of three of Cape Town's top breweries, and gin has become the new drink of fashionistas. Cape Town's burgeoning foodie scene is totally diverse, eclectic and sure to tickle the taste buds.
1. The Test Kitchen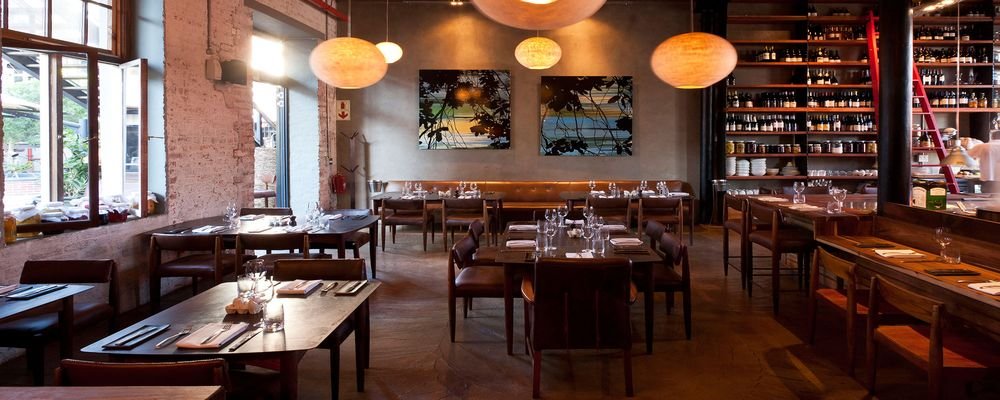 Ranked as one of the top 50 restaurants in the world, where Ellen DeGeneres and Portia de Rossi could not even get a table on short notice, this is the place you reserve for dinner when you book your plane ticket. Sitting in a quirky industrial enclave of wistful lighting, chef Luke Dale-Roberts creates dishes from South African ingredients, but with delightful twists incorporating exquisite sauces and bold flavor statements.
2. The Pot Luck Club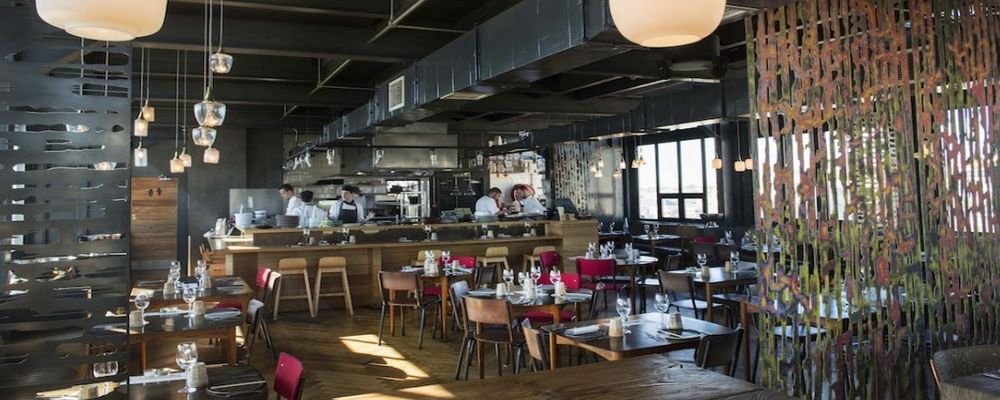 Another culinary hotspot under the umbrella of renowned chef, Luke Dale-Roberts, is The Pot Luck Club, sitting in the historic Silo of the Old Biscuit Mill in Woodstock. This is the perfect spot for foodies to gather a crowd of friends for a long Sunday brunch of Asian-inspired tasting plates, whilst oohing and aahing over the panoramic 360-degree view over Cape Town, or eyeing one of the art pieces hanging throughout the space. There is the cool Pot Luck Bar, where you can swill sake-based cocktails or sip delicately on top-notch boutique wines.
3. The Chefs Warehouse and Canteen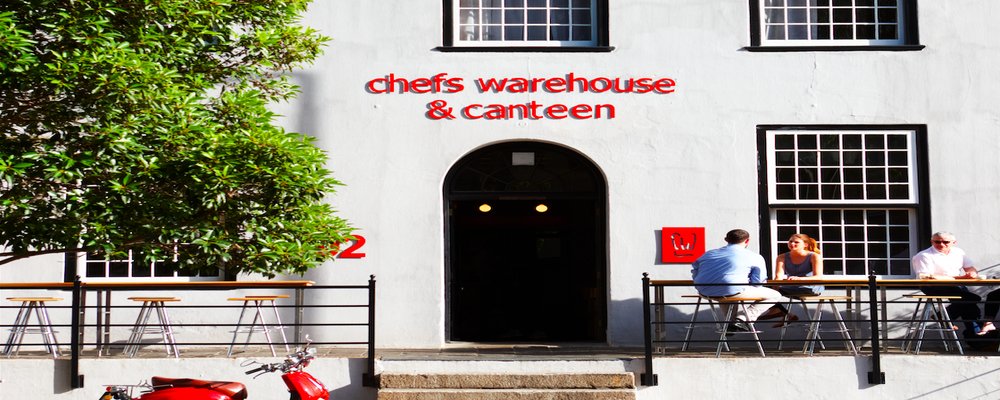 The restaurant that Cape Town's award-winning chefs run to on their nights off, The Chefs Warehouse and Canteen doesn't take bookings, so make sure you get there early, or be prepared to hang out for a while at their "No Reservations" bar. Under the masterful hand of chef Liam Tomlin, who has opened a new restaurant in Franschhoek at Maison Estate to join his burgeoning restaurant empire, this venue is a funky and comfy laid-back space, where you can indulge in upmarket street food, aka global tapas.
4. Kloof Street House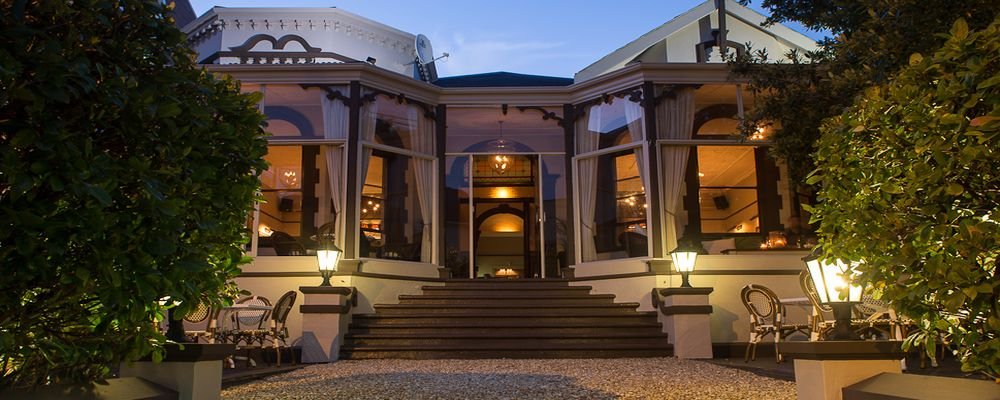 This hidden gem has almost an invisible entrance, where you have to climb the stairs of an elegant Victorian-era house to gain entrance to a haven of wicker chairs, wood and wrought iron, eclectic tables and explosively colorful knick-knacks, hidden in a secret garden. This is the place to be, not just for its delicious food on offer, but also because every Sunday afternoon, the verandah spaces are magically turned into a tiny stage where cool jazz renditions are played. You should head here for lunch or dinner any day of the week and relish the classic but simple dishes, such as osso buco with parmesan mash, or a real taste tempter of an ostrich fillet with butternut puree and gorgonzola frittata.
5. Lily's Restaurant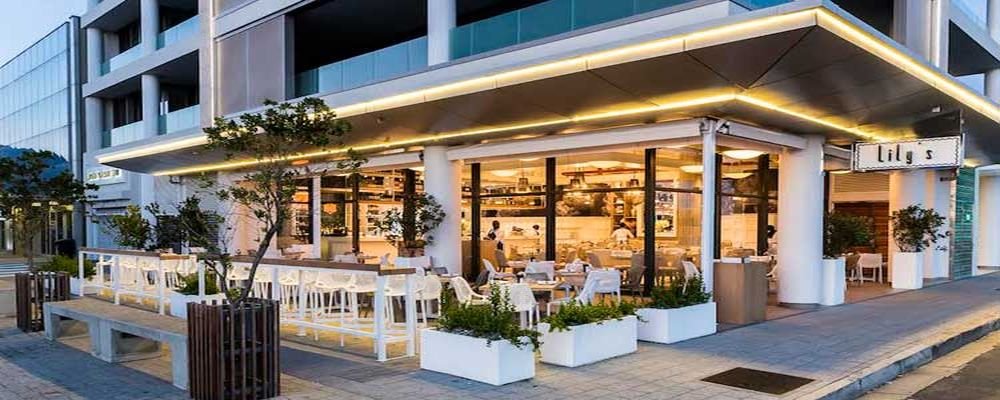 The "happy place" to be, whether you are chasing a caffeine hit, a scrummy breakfast with all the trimmings, a decadent long lunch, that sunset cocktail or delectable dinner, Lily's at Mouille Point, along what the locals call the "Golden Mile", is where to run to. A tight menu showcasing contemporary food with that edge of comfort favorites will tempt you to super over indulgence, whilst the wine list will satisfy the most discerning vino lover. Overlooking the Atlantic Ocean, ensure that you gobble down one of their decadent desserts. Sophisticated and yet casual, it is a hip place where the fashionable folk hang out.
6. The Gin Bar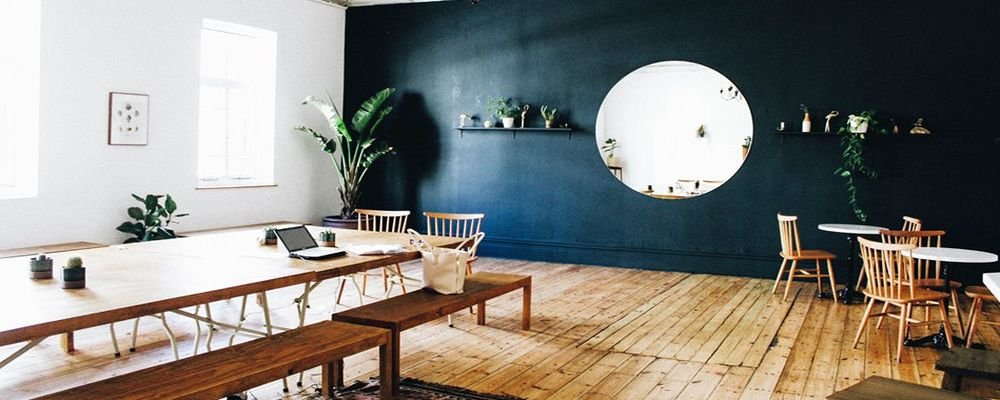 "Honest Chocolate on Wale Street" is a chocolate shop by day and sinful gin bar by night. The Gin Bar is where you can hang out with the cool and eclectic kids slurping on their concoctions of gin infused with South African botanicals. A small and hip joint with an edgy multifaceted decor, obviously mixologists have gone into overdrive here with cocktails splashed, dashed and shaken with juniper berries, star anise, rosemary, mint and cardamom, to name a few, plus the main ingredient of gin. A total nook of gin infused mayhem, The Gin Bar is where to start your evening or end your night squeezed between locals and awe-struck tourists.
This is but a tiny sample of the abundant places in Cape Town where you can spoil your hunger pangs.
---
Gail Palethorpe, a self proclaimed Australian gypsy, is a freelance writer, photographer and eternal traveller. Check out her website Gail Palethorpe Photography and her Shutterstock profile.
---