Forget team-building exercises and leadership keynotes – this year's company retreat is all about location, location, location.
Choosing the perfect corporate resort for your company retreat depends on your goals for the event. Does your team need some major R&R, a quiet place to brainstorm, or an invigorating destination that will inspire them to become even more productive?
Take some time to think about your goals before booking a space. Once you know exactly what you want to accomplish, consider treating your team to a retreat at one of these epic resort destinations:
1. St. Regis Monarch Beach
Orange County, California, USA
Resort style: Decadent Californian luxury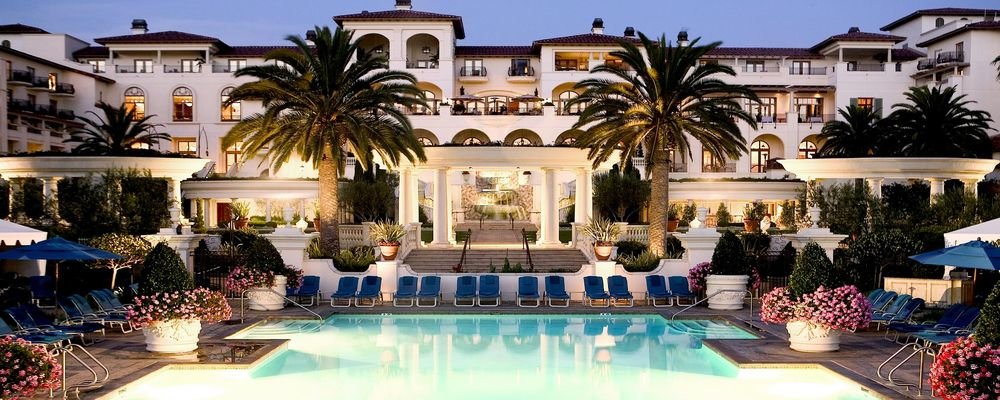 Amenities: An 18-hole golf course overlooking the ocean, world class spa, high-tech conference rooms, 8 tennis courts, and sparkling blue swimming pools that set off the Grecian-style whitewashed architecture.
Website: www.stregismb.com/
St. Regis is the kind of place to take your people for relaxation, rejuvenation, and reward. In other words, it's so gorgeous as to be distracting, so it's best for teams on holiday.
2. The View Villa
Koh Samui, Thailand
Resort Style: Tropical luxe with ocean views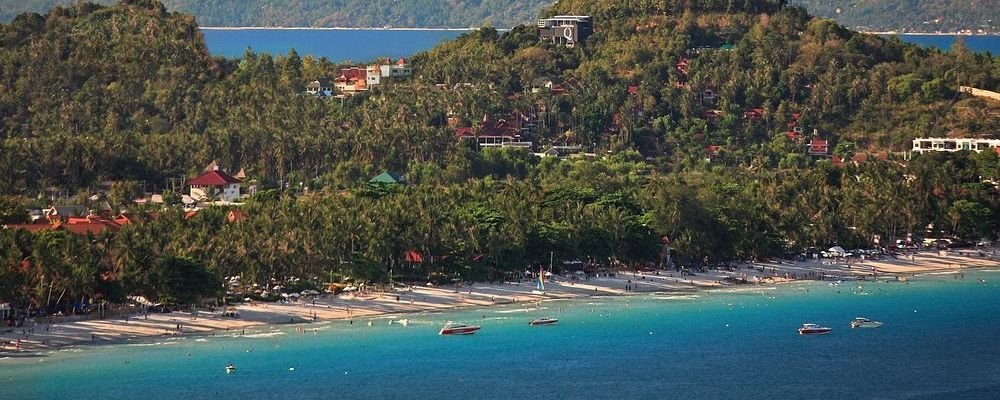 Amenities: Ocean and mountain views, private maid, private infinity pool with hot tub, private concierge, multi-purpose spaces for meetings and events.
Website: www.theviewsamui.com
The View Villas are built into a cliff overlooking the sea on the southwest coast of Koh Samui. Constructed to inspire luxurious relaxation, the deep pink sunsets and fine dining practically scream 'executive retreat'.
The touch that takes this resort over the edge? Outdoor film screening venues and app-loaded iMacs in every room.
3. The Springs Resort & Spa
Arenal, Costa Rica
Resort Style: Affluent productivity by day, jungle fever by night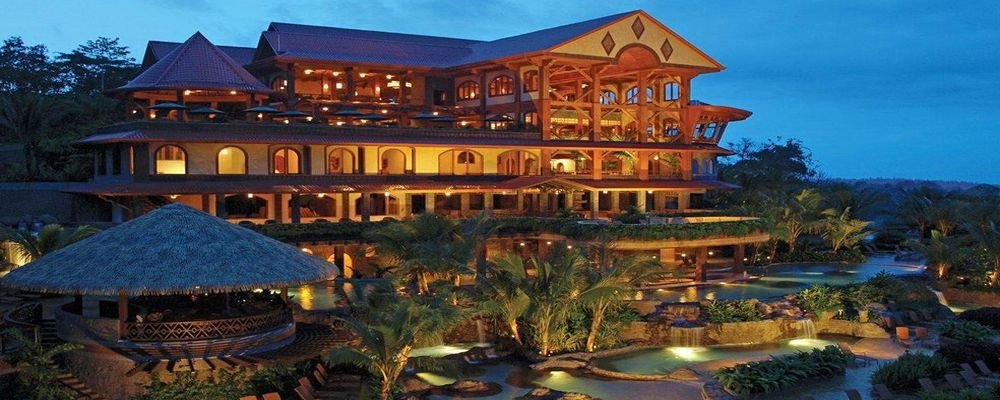 Amenities: Natural hot springs, a 14,000-square foot spa, 27,000 square feet of meeting space, an on-site wildlife refuge, and bungalow-style jungle villas.
Website: www.thespringscostarica.com
The Springs Resort & Spa could really do without the hot springs, kayak tours, and the perfectly landscaped grounds.
Why? Because the jaw-dropping views of the Arenal Volcano alone will be more than enough to impress your team. No wonder CNN included The Springs on its list of the top 7 most spectacular views in the entire world.
4. L'Auberge de Sedona
Sedona, Arizona, USA
Resort style: Desert oasis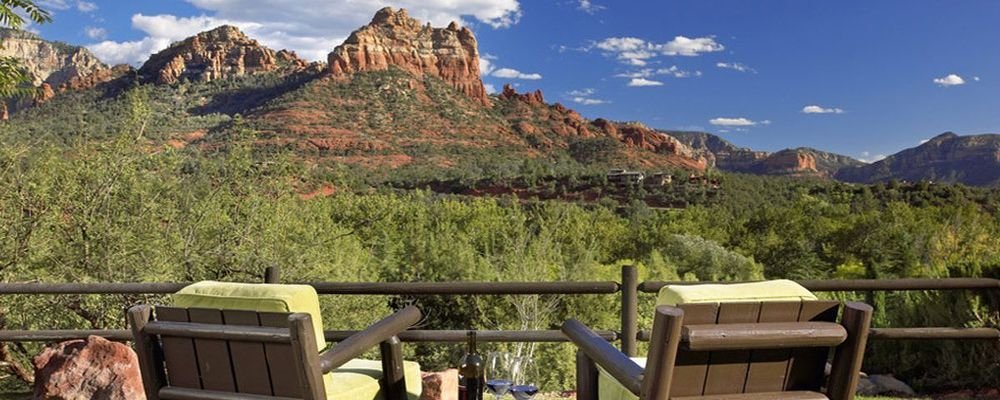 Amenities: Private cottages, rustic outdoor showers, riverside spa treatments, and free yoga classes.
Website: www.lauberge.com
Where better to brainstorm your next big idea than the tranquil, arid deserts of Sedona, Arizona?
The L'Auberge de Sedona offers rustic surroundings, unparalleled privacy, and the chance to draw inspiration from the ancient red rocks.
Groups will enjoy nighttime stargazing through telescopes, hiking the Red Rocks, day trips to the Grand Canyon, and thousands of square feet of meeting space.
5. Hotel Ranga
Hella, Iceland
Resort Style: Rustic winter wonderland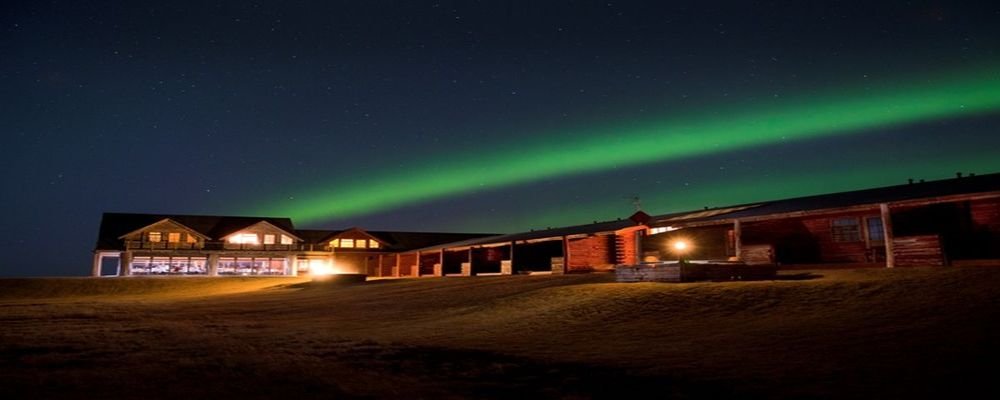 Amenities: Themed continental suites, Northern Lights-viewing from the hotel, outdoor geothermal swimming pools.
Website: www.hotelranga.is
The Hotel Ranga is located a two hours' drive from Reykjavik and offers more adventure activities than you could possibly experience in a single trip.
If your team is in need of exhilaration, this resort is the perfect place to try ATV off-roading, dog sledding, fresh-water fishing, horseback riding, helicopter tours, or some good old-fashioned volcanic hiking.
6. Llao Llao Resort
San Carlos de Bariloche, Argentina
Resort Style: Norman-style hunting lodge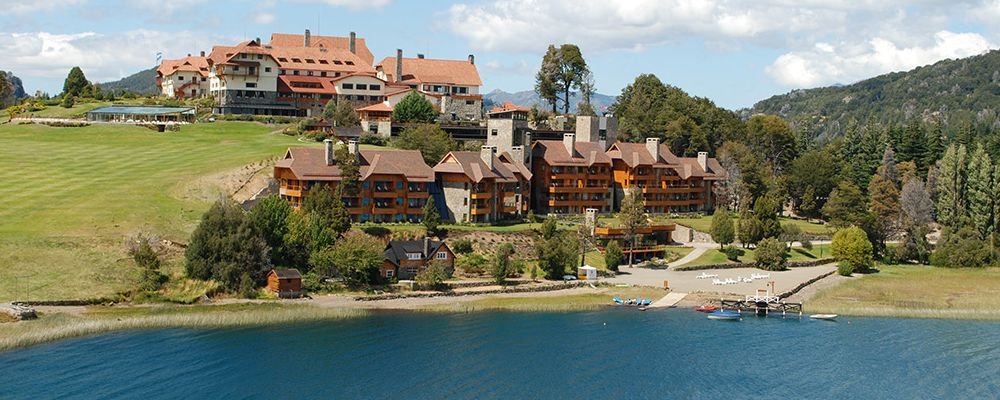 Amenities: Patagonian-style suites, mountain views, dedicated children's spa, fitness center, golf and golf cross courses.
Website: http://llaollao.com/en
Nestle in for one of the most beautiful views on Planet Earth. The Llao Llao was built in 1940 and boasts more awards than any other hotel in Argentina.
If you can tear yourself away from the stunning views of the mountains over Lago Moreno, you're sure to enjoy the ample on-site conference center and banquet facilities.
Once work is finished, take your team skiing, golfing, zip lining, or for a special aromatherapy treatment in the spa.
7. Gorky Gorod
Sochi, Russia
Resort Style: Heavenly ski haven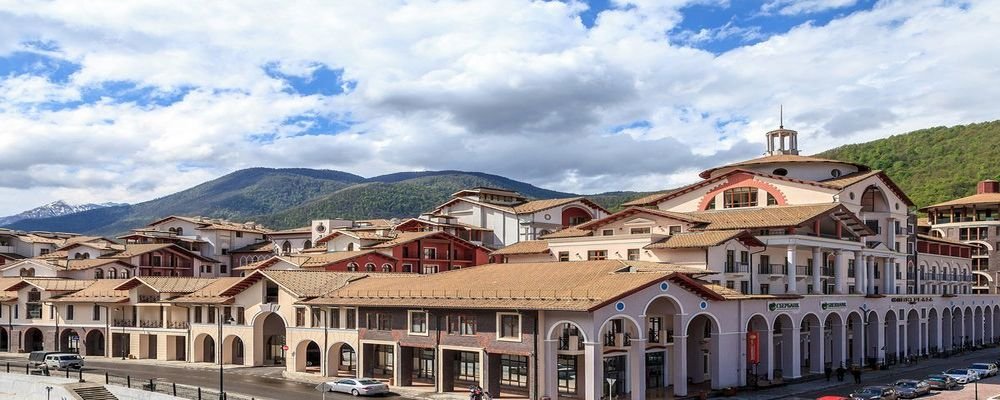 Amenities: Indoor beach and water park, on-site bowling and cinema, fine dining, sauna, 700 rooms, high-tech convention centre.
Website: www.gorkihotels.ru
The Gorky Gorod resort was home to the 2014 Winter Olympic Games, and for good reason – the mountain scenery, world-class facilities, and variety of indoor and outdoor activities make this destination a tremendous travel triumvirate.
Choose from three distinct hotels connected by ski lifts, which transport guests to 900 meters above sea level. Your team can indulge in an array of wintertime activities, or catch some 'rays' at the indoor beach.
With conference space for over 1000 people, Gorky Gorod can handle your most important retreat or company event.
Where will you hold your next corporate retreat?
---
Rebecca Anne Nguyen is a freelance writer and the Founder of TheHappyPassport.com, an inspiration site for solo female travellers.
---