There's something so liberating about whizzing around a city on two wheels, faster than on your own two feet but without the constraints of public transport. Some cities (i.e. London) can be a nightmare to cycle around due to poor infrastructure and terrifying traffic, but others seem made for bicycles. If you're an urban cycling enthusiast with limited time to explore, these are the eight destinations that we recommend for pedalling around.
1. Copenhagen, Denmark
At the end of 2016, it was announced that there are now more bikes than cars in Copenhagen, a huge achievement for one of the greenest cities on the planet. A huge amount of money has been invested in cycling infrastructure in the Danish capital over the past twelve years with a particular focus on urban design. New bridges such as the Cycle Snake and the Kissing Bridge have provided slick new routes away from traffic that make cycling desirable by providing stylish cycle paths that the locals want to use.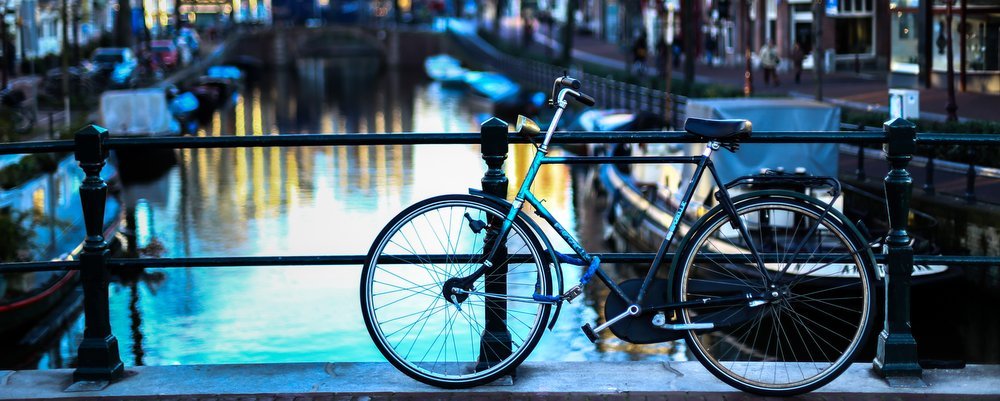 Image: Roberto Polendo - flickr
2. Amsterdam, the Netherlands
Synonymous with cycling, Amsterdam is one of the most cycle friendly cities in the world. The extensive canal network boasts more bicycles than it does boats – and indeed you can even take your bike with you on the ferries across the river. Up to 40% of commuters opt to cycle to and from work every day, thanks to the low speed limit for road traffic, underground parking garages purpose-built for bikes and extensive infrastructure separating bike lanes from the roads. A word of warning: keep your eyes peeled for motorbikes as they too can use the cycle lanes.
3. Berlin, Germany
Although the cycling infrastructure in Berlin isn't the best in the world, it is definitely a city of bicycles. Cycling culture is mainstream here with even the most unwilling of tourists joining in and shunning the subway for their own two wheels. Major roads mostly have segregated cycle lanes and most locals prefer to get from A to B using their bikes. The many city waterways, particularly the canals around Kreuzberg, make for idyllic cycling routes away from the traffic.
4. Eindhoven, the Netherlands
When a city builds a floating circular suspension bridge that allows cyclists to soar over the busy traffic below, it earns itself a place on a list of the best cycling destinations. Eindhoven's cycling success isn't just down to fancy new bridges, however. Akin to other Dutch cities, cycling is a way of life here and the infrastructure and attitude of the locals reflect it. Drivers are always conscious of cyclists and cycle lanes are segregated, allowing both locals and tourists to feel safe on their bikes.
5. Perth, Australia
Cycle friendly cities can be found all around the world, not just in Europe. Australia as a whole isn't particularly bike friendly, but Perth has made a name for itself as the best city on the continent for those who love to cycle. Hundreds of miles of dedicated bike lanes, secure bike storage and extensive signage directed at cyclists has helped to ensure that more people than ever are jumping on their bikes in the Australian city.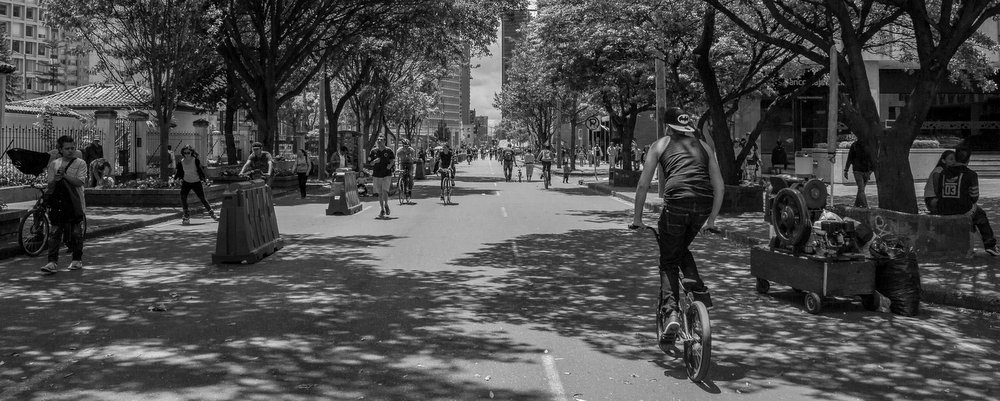 Image: Jairo Páez @ flickr
6. Bogotá, Colombia
You may not think of cycling when you consider Colombia, but the South American country's cycling infrastructure is the most efficient on the entire continent. Separate bike lanes have been set up all across the city, connecting residential areas to allow for more people to commute via two wheels. A popular park and ride system helps those who live further out of the city to split their journey between bike and bus.
7. Seattle, Washington, United States
Washington has repeatedly been named the most cycle-friendly state in America, owing particular thanks to Seattle for its numerous cycling initiatives. Green painted bike lanes, extensive lock-ups and community outreach schemes have helped to grow the city's cycling infrastructure with an end goal of achieving a 455-mile-long network of cycle paths within the city and its suburbs.
8. Seville, Spain
One of the biggest cycling success stories of recent years, Seville has massively upped its number of citizens cycling thanks to the introduction of segregated cycle lanes and bike-share schemes that have sprung up around the city. Cycle-happy tourists have been joining the locals in enjoying the new bike-friendly infrastructure and further developments to increase the city's bike-friendly attitude are in the works.
---
Emma Lavelle is a UK based writer and photographer and has her own blog Field and Nest.
---