Thinking of taking a cruise? There have been a few recent incidents that may be giving you pause with that dream holiday aboard an expansive and well-appointed cruise ship.
However with hotel and flight fares ever increasing and some not so pleasant airline incidents lately, considering a cruise vacation for you, your friends and or families might not be such a bad option. At the moment, cruise lines are offering discounted fares and more. Although picking the right cruise ship and travel destinations can seem overwhelming.
Here we provide our top 7 tips and tricks to selecting (and enjoying) the right cruise for you.
1. When & Where Are You Going?
With any trip have a good idea where you would like to go and roughly when you would like to go allowing you to research the best options within those two simple guides. Cruises don't leave every day like airlines so you will need some flexibility around your departure and return dates. If you don't have the flexibility about when you go you will need more flexibility about where you go, to accommodate cruise options that fit with your schedule. Like any travel at the end of the day the more pay the more flexibility you will have, if you are on a budget you will need to compromise certain things.
2. Large, Small Or Charter?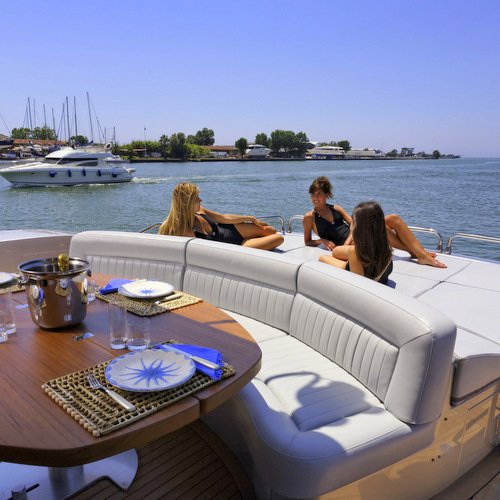 Cruise ships vary in size, from the super huge 4,000 passenger liners to small private charter cabin cruisers that island hope where ever you want. All have their pros and cons.
Larger cruise liners provide a wide range of facilities and are basically floating resorts offering everything from nightclubs to cinemas but you are fixed on the journey the boat takes and you may just end up on a ship with 3,000 people you don't like.
Smaller boats can still provide good facilities but usually attract a different type of passenger and tend be a little more expensive.
Charters provide for flexible itineraries particularly if you have it all to yourself, they are more intimate and personal but will not have all the facilities and amenities of the larger ships and generally more expensive.
3. Type Of Cruise – Relaxation, Cultural Experience or Themed?
Determine what type of experience you are after. Do you want to sit round the pool, drink cocktails and occasionally get off the boat to stretch your legs and just happen to do it in the Med? Or, are you looking to visit and experience the culture of a number of countries or cities whilst taking your cruise?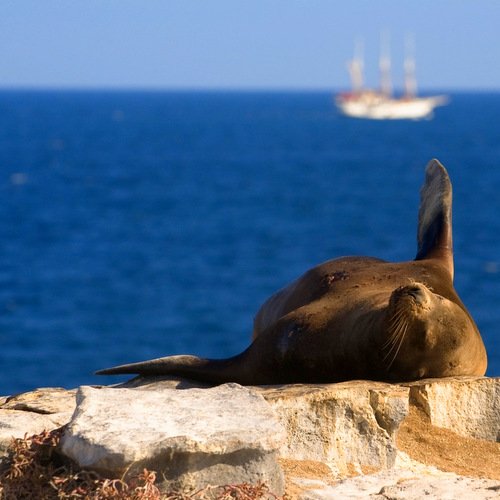 As cruising becomes a little more main stream you can also go for a themed option. Cruise with your favourite stars (for example the Rick Springfield and Friends cruise) or the NASCAR cruise, Chocolate Cruise or a privately organised special interest group cruise. There are also river cruises like beer-tasting cruises in Bavaria and wine tasting cruises in France.
4. Travelling Solo with Family, Friends or Romantic Getaway?
Consider the type of cruise base on who is coming with you. When cruising with the family you will need to ensure everyone in your family is accommodated particularly smaller kids who may need a lot of activities to keep them occupied.
When travelling with friends think whether you will do everything together or whether there needs to be enough variety to accommodate different needs and wants at different times.
Romantic getaway? Then think carefully before you book that huge ocean liner with 4,000 other people, you might want to consider a smaller maybe 'kids free' cruise. Then you have the solo options, oft times termed the 18-35 cruises there are quite a few specific options catering to solo travellers or traveller's looking to meet new friends.
5. Getting The Best Deals
Once you've manage to narrow down your cruise options here are a couple of tricks to getting a better deal.
Book early for high season - Common sense should prevail but booking earlier is generally better and provides more options such as cabin selection.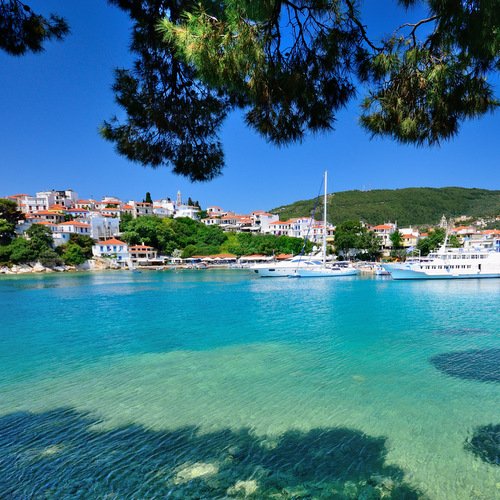 Last minute deals - Most cruises will have full payment requirements at 90 prior to departure, a week or two after this you can be lucky to get quick deals as people cancel and the cruise-liners need to fill cabins.
Promotions - Many cruise lines do upgrade promotions or specials deals like beverage packages or included excursions, so subscribe to some cruise lines newsletters and see what happens.
Always look for value rather than price. Sometimes the cheapest is not the best. Consider what is included in the pricing. Do you care whether you have an inside cabin or do you want a balcony? If you are likely to drink more having a drink package might suit better.
6. Cabin Choice
Whilst most ships offer dozens of cabin choices the experts says there are really only 4 types then it becomes a matter of location. Those types are:
Inside – no window
Outside – with window
Balcony
Suite – more room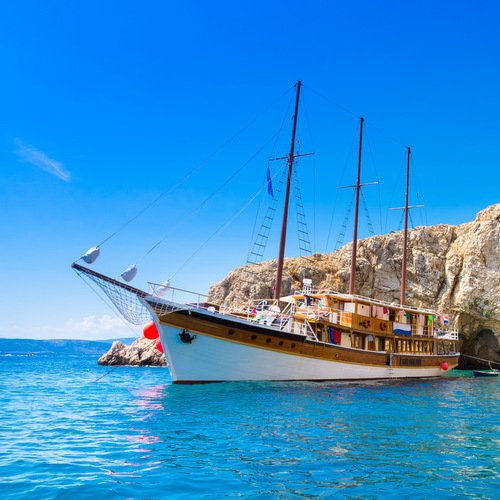 From there it is a matter of how much you wish to spend and being wary of the type of 'sea legs' you have (do you get sea sick?). So when picking a cabin think about the following:
Central and lower in the ship will assist with potential motion sickness.
Avoid elevators and staircase, these are transit areas and can be noisy with other passengers going to and from cabins.
Distance what are you planning on doing and do you want your cabin near – like the pool. Some may prefer to be a far from noisy areas as possible.
View or no view, will your cabin be for sleeping only or do you want to be able to hide away occasionally without missing the sunset. Of course cabins with balconies and outside cabins are more expensive.
Size does matter, ultimately it will be about affordability, the bigger the cabin the more expensive it will be.
Solo, family or couples cabins?
Cabin design/shape, these can vary greatly and most cruise lines will provide ship plans to help you select.
For more assistance on cabin selection click here.
7. Watch The Hidden Costs
All inclusive, does not always mean 'ALL inclusive' cruise lines tempt us with this term but forget to mention the extras that can quickly get out of hand if you are not wary. These costs are generally for personal extras. Here is a quick list of the typical extra you should be aware of and budget for:
Alcohol & Other Beverages: some cruises may have beverage packages but generally remember you will be paying extra for those cocktails around the pool.
Shore Excursions, almost always extra and optional.
Spa & Salon Treatments, expect to pay high end salon rates on most cruises.
Alternate Dining, if you wish to dine outside the main dining room you are likely to find yourself paying for it.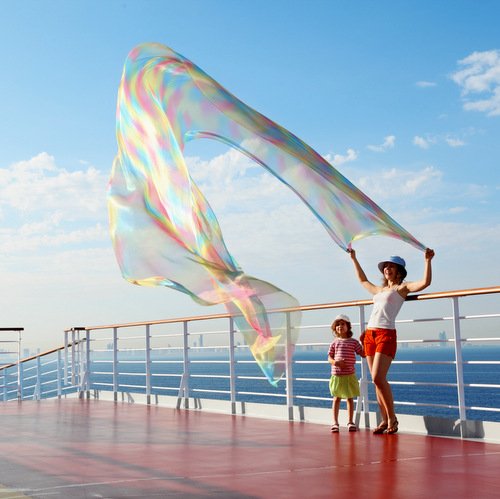 Laundry, like most hotels laundry services do cost, do check if there is a self service laundry on board as many cruise line do provided this for passenger use.
On Board Activities, whilst there are many free activities on cruises there will be quite a few that will come at a cost, these may include fitness classes, baby sitting services and gaming (on board casino).
Tipping, may or may not be built into your fare, but don't assume you do not have to tip, check with senior cruise staff for guidelines as each cruise line will have different rules and suggestions.
Souvenirs, need we say more?
On Board Photo, avoid the on board 8x10 photo, you will have plenty of opportunity to take those selfies and capture the memories.
Wi Fi, in the connected age you might find yourself a little 'disconnected' and wanting to update your Facebook page as you travel, however be aware on board wi-fi can and probably will be expensive. Try finding free hotspots in port as an alternative.
For more help on the hidden costs of cruises check out CruiseCritic.com
The right cruise for you will always be a fine balance between costs, value, activities, destinations and whom you are travelling with. Whether a seasoned cruise goer or a first timer there are always options available, so try it out whether it's a cruise around the Greek Islands, checking out the whales on the way to Alaska, having cocktails throughout the Caribbean or going on an adventure to the Galapagos Islands.
Top Cruises For 2014 & 2015
Ocean Cruises

Caribbean

New England/Canadian Coast

Alaska

South Pacific

Southeast Asia

Mediterranean

Bangkok to Rome via Mid East

Transatlantic

River Cruises

River Nile, Egypt

Bordeaux Wine Cruise, France

Bavarian Beer Cruise, Germany

Danube Chocolate Cruise (Germany to Hungary)

Norway

Irrawaddy River, Myanmar

Mississippi River, USA

Mekong, Cambodia & Vietnam

Island Cruises

Greek Islands

Whitsunday Islands, Australia

Ho Long Bay, Vietnam

Phuket & Phi Phi, Thailand

Bahama's, Atlantic

Bali & Spice Islands, Indonesia

Hawaii

New Zealand

Adventurous

Galapagos Islands, Pacific

Kimberley Coast, West Australia

Antarctica

Arctic

Iceland & Greenland

Patagonia & Falklands

Amazon

Northern Russia