Travel accommodation may be based on your bank balance, your pillow preference (think duck feathers or your desire for a pillow menu) or where you will be, whether it's on land in a big city or a small village, on a boat or at a lush resort with everything at your fingertips. The climate may come into the equation if glamping (camping with oodles of glamour) is an alternative to staying in a traditional or a boutique hotel. Throw in some fantastic B&B accommodations or short-term rentals on offer, and the choices are enough to make anyone go gaga.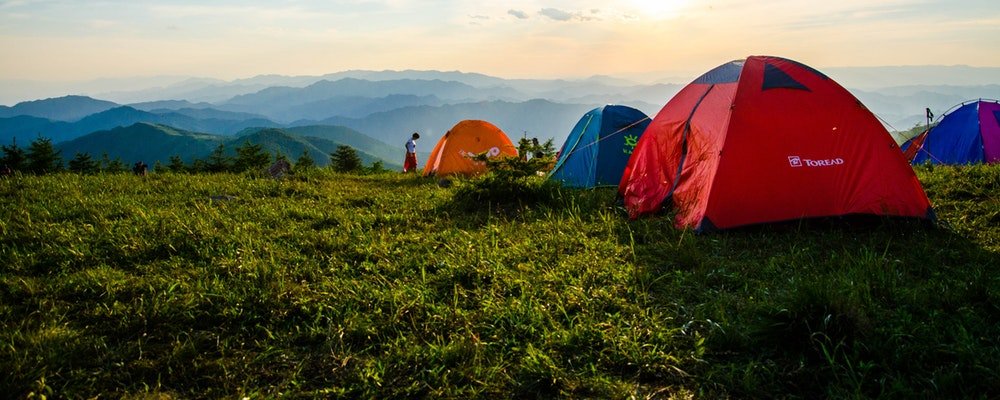 Planning your trip is meant to be the period when you are the happiest, according to some research that may or may not be accepted as 100 per cent true. I would like to think that my happiest travel moment is when I finally put my head on a cushy pillow in some distant land, knowing that I made the right choice in my accommodation.
Before booking your accommodation for that must-have weekend getaway or annual retreat into heaven, consider:
The weather at the time of the year you are planning your holiday, as this will determine your activities and how much luggage you will need.
Who's going with you—kids have a habit of wanting a very different experience to that of adults.
Your bank balance and whether you want to splurge or stay in the black without hyperextending your credit card.
What linguistic skills you are capable of.
Transport options—stay in your state or own country, or get uber excited about catching a plane to some far-off exotic destination.
What you love doing—stuffing your face silly on gastronomy delights, meandering art galleries, extreme sports, sun worshipping in solitude, playing with your kids and building sand castles, romantic spaces to liven up your maybe jaded love life or getting lost in big cities.
1.Take your pick:
Hotels vary in their amenities and prices immensely, with numerous options available from a one-star quaint (or maybe horror) version, a plush hotel of gilded columns and everything laid on, to boutique hotels with quirky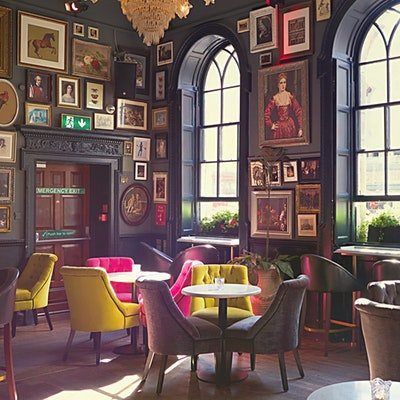 charms.
Resorts are similar in hotel variations, but sometimes offer more kid-friendly amenities that make for parent-friendly time-out.
Websites for booking resorts and hotels:
Priceline
KAYAK
Expedia
Agoda
Trivago
Hotels.com
NB: If you want to chase the best deal, compare a few sites with the hotel/resort's own website pricing and check for any exclusive deals or seasonal rates that may not be offered on a third party website.
2.Thinking of a long vacation with the comforts of home? Book a serviced apartment.
Think o
f this option as a short-term rental that offers the advantages of a hotel and may even be attached to a hotel, with all of its amenities at your disposal. It's great for family stays, without the expense of more than one hotel room (or suite). You won't have to do the housekeeping, and you will have a lot more privacy. This option is perfect for those into doing their own cooking when the whim attacks at the local produce market overflowing with goodies begging to be taken home. It can also be the right choice for those with children who are struggling to be socially adjusted human beings (think between the ages of two and four).
Websites for booking serviced apartments vary, and it may be worth checking out local real estate agents. A plethora of websites pops up when searching "serviced apartments", from hotel apartments to independent offerings in big cities.
3.Short-term rentals—long vacations without the "servicing":
If you don't mind cleaning up after yourself, short-term rental may be the answer. Ensure that you check the reviews (that may be over-complimentary, but you won't know until you get there) and the refund policy, before hitting the booking button.
Airbnb isn't the only one:
HomeToGo - With 15 million options in more than 200 countries, this site is an integration of HomeAway, Booking.com, VRBO, Expedia and TripAdvisor.
Tripping.com - over 8 million properties in 150,000 destinations
FlipKey - can browse listings based on parameters like low-cost, family friendly, luxury or whatever you desire
HomeAway - similar to the others with rental agreements and deposits
VRBO - aka "Vacation Rental by Owner" - similar to Airbnb
VayStays - specialising in luxury properties in Mexico, the Caribbean, Central America and the United States.
HouseTrip - said to be the "Airbnb of Europe" properties.
4.Luxury Retreats
Specializing in luxury villa rentals, it offers an indulgent list of over 4,000 decadent properties in more than 100 destinations around the world (the Caribbean, Central America, New Zealand, South Africa, the South Pacific, Europe and North America) including beachfront wonderlands and city escapes for extravagant holidays or corporate retreats. You can have 24/7 concierge services and full service on tap.
5. Floating Palaces (aka boats)
Cruises - a playground on the seas and oceans, cruises are usually an all-up-front cost so that you don't have to keep putting your hand in your pocket. Everything is laid on for you, from entertainment to turndown service, scrummy food to plenty of options for when you are thirsty. You can snooze your way from destination to destination without any worries about how to get from A to B and flounce onto the shore when the fancy takes you. Some of the best luxurious offerings are below:
Crystal Cruises
Oceania Cruises
Viking Cruises
Seabourn Cruises
Regent Seven Seas Cruises
Silversea Cruises
Charter Boats - the perfect escape for a romantic escapade, a family or a group of friends, you can charter a boat to float around in while sun worshipping, sailing, fishing or diving. Complete with skipper and crew to keep a smile on everyone's faces, chartering a boat can be as expensive as you want it to be, and you can float in your own heavenly paradise wherever you wish to.
Bareboating - is another excellent way to relax while bobbing on the ocean. Bareboating is precisely that, as you will have to BYO people, food and anything else. Having a bit of experience skippering a boat might be a bonus, if you wish to arrive back to port safely.
---
Gail Palethorpe, a self proclaimed Australian gypsy, is a freelance writer, photographer and eternal traveller. Check out her website Gail Palethorpe Photography and her Shutterstock profile.
---