Humans are creatures of habit and we all end up having our favourite go-to travel booking sites, but just to put you in the picture it may be worth exploring one of the sites listed below the next time you are planning a trip with the aid of a robot travel agent.
Key Features for Online Travel Sites
Depending on your requirements:
Sites that allow you to combine all your needs from flights to hotel reservations plus car rental, so that you get a better package deal than booking each item separately.
We all love cheap airfares and there are dozens of websites available. Go for the sites that compare at least 9 different airlines that can be sorted by price, number of stops, duration and flight class.
International airfares are the easiest to find online, booking everything else to match up is where it becomes a tricky exercise, if you don't want to end up in a hotel miles from where you really want to be. AirGorilla is a good site for this type of research and booking.
Go to websites that do all the work for you with one click - they do the searching of hundreds of flights, hotels, rental car options and cheap prices. There are also sit like HotelsCombined that offer comparisons of all the OTA.
Check out the sites that give you the best in price and are easy to navigate.
If you want to cash in "points" from various sources, this may be a consideration when booking on a website.
If you are not a tech nerd and sometimes need a helping hand then you should head to a site that has a FAQs page, phone and email support, as well as live chat.
Flexible date search is the perfect tool for those that are not set on travel dates.
If you are not in a hurry to book your global or local jaunt, sites that allow you to register for price alerts, is a bonus.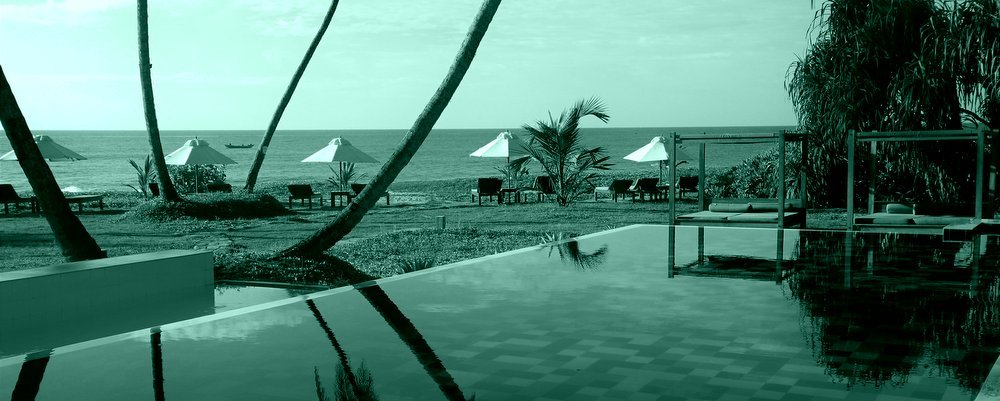 Travel Websites Worth Checking Out
Travelocity is up there with the best for booking online. It will let you book flights, hotels, car rentals and your dream excursions in between. You can mix and match flights, with or without hotels, car rental or cruises, if they float your boat. This site is perfect for those wishing to tailor make their own blissful vacation in one hit with mix and match options comparing dates and prices. You can see TripAdvisor reviews plus cancellation policies for the hotels that you are considering, as you search (although you should know that TripAdvisor is not always what it seems). Travel prices tend to be on the more expensive side than other sites and flight searches show results for an average of 8 airlines only. The other drawback is the fact that you can't see if earlier or later dates will give you a better price.
Expedia is the one to let you cash in your "points" (think frequent flyer miles, airline and credit card points) as it has the best rewards program. The website is a breeze to use for booking hotels, flights, car rentals and cruises with search engines capable of sorting by price, arrival and departure times, as well as special amenities. It shows you extra details like layover times and transfers, plus you have 24 hours to cancel or change your booking with no penalty whatsoever. Equipped with a search feature "My Scratchpad", you can save notes about your results and destinations that you may be drooling over. On the flip side, you can't set travel reminders for your reservations.
Orbitz is said to be the best booking site for flights. You will see its policies and fees upfront and know exactly what you are going to pay. You can check out flights only or go for a travel package that will include hotels, car rentals, international cruises and excursions. It has the ultimate of a flexible date search robot, so you can check out what dates are the cheapest. It gives you the ability to redeem frequent flyer miles and you can book up to 2 years in advance, for those that really like to get organized. Do note that Orbitz does charge a cancellation fee on top of the airline's fee, if you happen to change your plans. Its question and answer "button" is a bit on the hard side to find on the site, but there is a "live chat" to get onto.
Booking.com is a great site for low airfare prices and hotel searches, but it leaves a bit to be desired in relation to its car rental page. This site produces cheap prices and offers the most filters, if you are looking for particular amenities in a hotel. Unfortunately it has a few too many adds on the site, but one can overlook this.
Priceline is a great website for the bargain hunter wanting to rent a car, but not so for airfares, as they tend to be on the more expensive side.
KAYAK has the best flexible dates tool and the site is really easy to navigate due to its clean skin feel. You can pick whether you wish to look at one day before and after your travel dates to see if you can pick up a better price or even check out the whole month if you are totally flexible. The downside to Kayak is the fact that you may have to go through a different website to actually seal the deal.
Cheap Tickets is another great site for those looking to rent a car at the right price. The baby of Expedia.com, it has a good number of filtering options and despite being a bit more expensive than Expedia, the difference is a hiccup.
Hipmunk has the most brilliant comparison feature with understandable grids, presentations and prices on plane tickets and hotels, but its car rental page is a bit of a convoluted blur.
Above all, do check what you have booked before pressing that payment button.
---
Wise Traveller Tips To Navigating Public Hotel Booking Sites - The Editors Addition
The above sites are all available publicly and here are a number of comparison tips you should be aware of when reviewing you options and making your bookings. With an unashamed plug for our own Wise Traveller private hotel bookings site available to all members offering private hotel discounts - with best price guarantee.
Make sure you compare apples to apples.
All booking sites have arranged their pricing to have the slimmest of competitive advantage. At times this may boarder on unfair practices including:
Prices are rarely what they first appear - mostly a result of not adding local taxes, GST or VAT in the advertised rates, so be aware the price you see initially for the daily hotel rate is not likely to be the price you pay finally.
Conditions will vary even for the same rooms on the same dates - for instance;
- Do you have to pay up front?
- Can you change the dates?
- What is the cancellation policy?
- Are you required to pay cash?
Inclusions not always apparent.
- Does your room rate include breakfast?
- Is wi-fi or internet connection included?
- Some hotels will add and environment fee.
The same rooms are not always the same rooms. Don't be surprised when that Deluxe bargain room, that looked the same on the other sites is the one facing the brick wall. All OTA are given a room allocation in some form and some may even be provide with specific low cost, low quality rooms to accommodate their 'best price guarantee' advertising.
This brings us to 'best price guarantee'. If you are relying on this as a safe guard to getting the best price make sure you understand the conditions, of which there are many. For instance many will include the prices has to be confirmed within 24 hours (due to dynamic pricing), or conditions must be identical.
---
Gail Palethorpe, a self proclaimed Australian gypsy, is a freelance writer, photographer and eternal traveller. Check out her website Gail Palethorpe Photography and her Shutterstock profile.
---