Location
Wiesbaden is the capital city of the Hessen, a region in central Germany, but is often overshadowed by Frankfurt, its international neighbor, which is a mere 40 minutes away by regional railway or car. The city is known for its famous springs, which Romans visited for the benefit of drinking its restorative waters, and a historic casino.
Wiesbaden just inaugurated a massive congress hall, which will help re-direct some of the convention business from Frankfurt to this tranquil, historic city located on the banks of the Rhine River. The Mercure Hotel Wiesbaden City is two blocks from the new convention center and a 10-minute walk from the main train station along the Bahnhofstrasse, which is mostly residential and picturesque.
Appearance
The four-star hotel is modern and well designed to accommodate crowds in its spacious lobby, with individual living room spaces off the main lobby where guests can relax. There is also a central garden and lounge area along one side of the lobby. A port-cochere entrance provides easy access for vehicles, and an underground parking lot has charging stations for electric vehicles.
Number of nights stayed: Three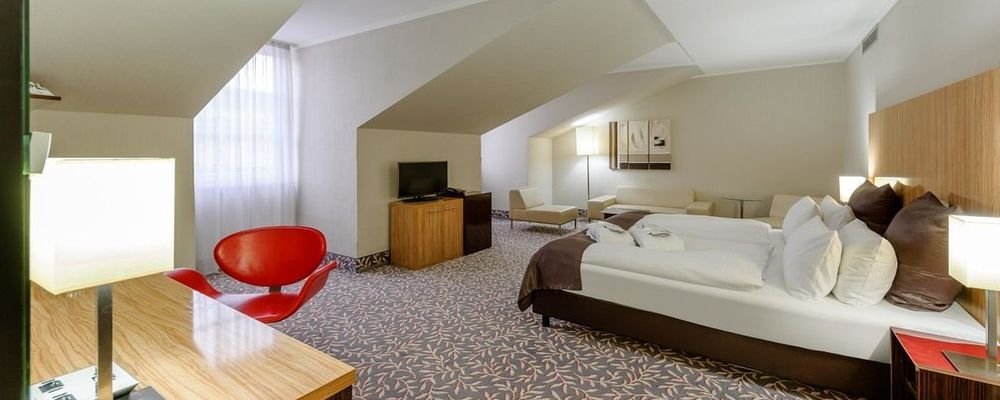 Guest Rooms
The hotel was renovated in 2017 and has 235 air-conditioned, non-smoking rooms with smart TVs and plenty of outlets for charging devices. There is free Wi-Fi throughout the hotel. Design is efficient and simple, but not low-end.
In my guest room, a generously sized desk with mini-fridge, desk chair and lounge chair were positioned to be un-obstructive. Closets with wooden hangers were plentiful. Lighting was excellent, with standing lamps, desk lamps, sconces, and bedside lights. Windows with blackout curtains were large and easy to open for fresh air, and there was central AC. Insulation between rooms was excellent so that noise was minimal, except for the distant church bells which chimed periodically.
Fitness Center
The fitness center was under renovation during my stay.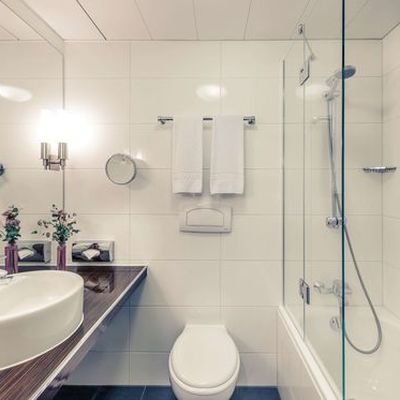 Amenities
The bathroom was not overly stocked with towels and amenities, but products like shampoo, conditioner and body lotion were replenished if needed. An electric kettle with coffee/tea service is provided in each room, along with bottled water from a local spring. The room also had a safety deposit box and a mini fridge.
Cleanliness, Comfort
Classified as a business hotel, the entire facility was clean and well maintained.
Hotel Restaurants and Bar
A generous buffet breakfast is served every day beginning at 6:30 am. It was copious, with egg dishes served out of large Le Creuset pans and a wide variety of locally baked breads, cheeses, and cured meats. During the day and evening a lounge with large windows overlooking a garden offers a menu and drinks.

Hotel staff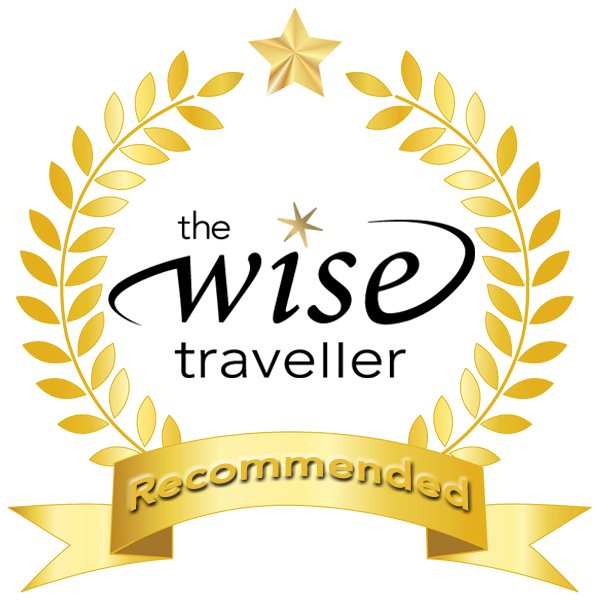 Service was at the highest level of professionalism and courtesy. There was a business center near the reception desk where guests could check email or make local calls.
Conclusion
I found Mercure Weisbaden to be an extremely comfortable business-class hotel with an energetic and very helpful staff. The décor was welcoming without being too overdone or pretentious.
Wise Traveller Rating: 10/10