My introduction to Sabah's capital city of Kota Kinabalu on an early morning stroll through the seafood markets perched on the seafront ended mid-aisle surrounded by babbling locals and glistening fresh sea creatures with dead eyes glaring at the haggling sellers and buyers.
There's nothing worse than being caught short (of the need for a toilet) in an Asian country - your stomach cramps as you vainly search around for a quick solution because your hotel is miles away. Eating that spicy and delectable samosa and returning for seconds and thirds for breakfast is now a regrettable decision. Would crossing your legs and holding your breath help as you vainly survey any ablution options around you? Or should you clamp your butt cheeks while breaking out in a sweat and run?
Once known as Jesselton while under British Colonial rule, it wasn't until 1967 that the town was renamed Kota Kinabalu after the dramatic mountain piercing the sky, Mount Kinabalu. The laid-back locals quickly began to refer to it as 'KK.' The city is located on a thin strip of land on the northwest coast of Borneo and flanked by the South China Sea. It's the doorway to Kinabalu National Park, where the impressive and dominant Mount Kinabalu, the highest mountain in Malaysia, looms over the land.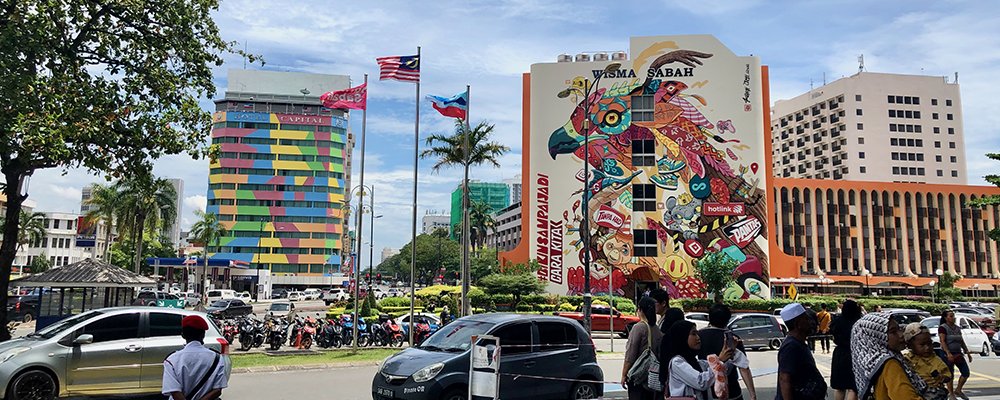 Predominantly a hub of transiting tourists rather than a destination in its own right, if you peel back the layers of KK, you will find a quirky and fascinating metropolis that's one of the fastest-growing cities in Malaysia. It's becoming a modern enclave of luxurious hotels and pristine mega shopping malls under newly built towering condo buildings. Various lavish island resorts sit off the city's fringes: Gaya Island Resort, Bungaraya, and for those with an endless bank account, a stay at Borneo Eagle Resort will fulfill your decadent desires. In the evenings a modern boardwalk along the seafront overflows with people gawking at blazing sunsets where rustic street stalls set up for a dinner rush.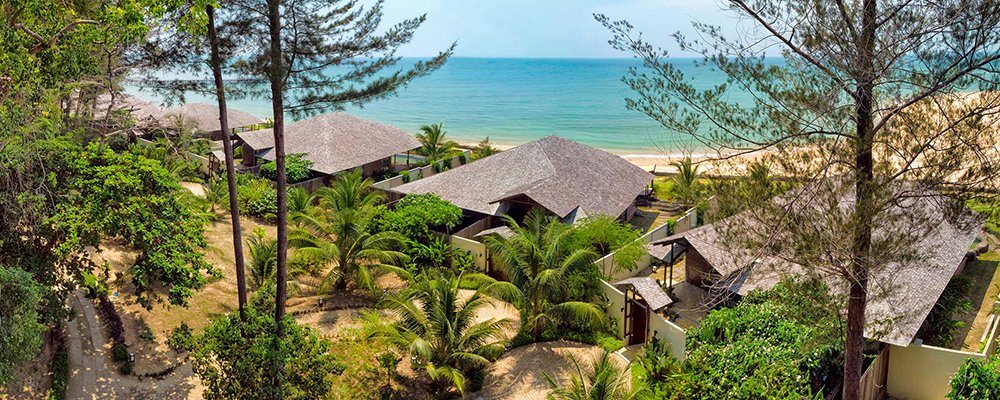 In contrast to this beautification, there's an oasis of the city's heritage defying the rapid cosmopolitan makeover. Washing hangs from rickety verandahs of crowded old apartments in dank laneways, while street art and graffiti are splashed over abandoned half-demolished buildings. Quite odd-looking, glaringly white statues dot street corners where dodging sun-drying food trays on the pavement becomes a subtle dance of the pedestrians. A boisterous and chaotic affair, the colorful Gaya Street Sunday Market is where you will experience the local culture by munching and gawking as you stroll the hectic street.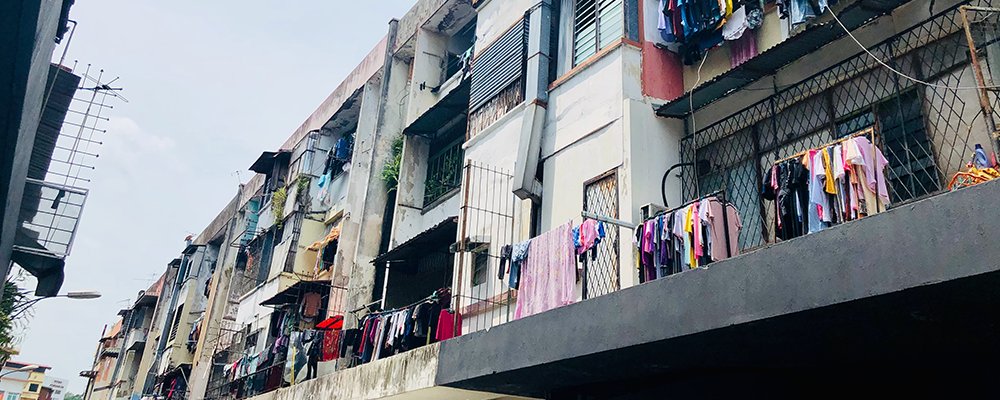 It's not what one would call a pretty town, but a few days spent amidst the melting pot of ethnicities that live here—think Brunei Malays, Chinese, Bajau, Kadazandusun, and immigrants from the Philippines and Indonesia—is where a world of food fantasies await in quaint stalls to fine dining establishments. Dribble while diving into a noodle soup and salivate as you tuck into a dish of Hinava (raw fish marinated and topped with red chili, ginger, shallots, and Bambangan seeds). Don't screw up your face when looking at a bowl of Butod—sago palm-eating worms cooked in a broth; it might surprise your taste buds. Slurp on a spicy laksa soup or gnaw on beef satays smothered in peanut sauce. The list is endless of exotic munching delights.
Between bouts of gastronomy highlights, fill the days with trekking Mount Kinabalu, lingering at the Poring Hot Springs, or chilling out away from the chaos and steamy heat of the city on one of the many snorkeling day trips on offer. Head to the Sabah Museum for a peek into the past and walk through the Mount Kinabalu Park Botanical Gardens. Take a river cruise along the Klias River, where monkeys play on the muddy banks and birds flit around the mangroves. At night, fireflies en masse light up the black sky in a spectacle that will linger in your memories. The Mari Mari Cultural Village offers a chance to glimpse the traditional lives of Sabahan tribes, and the waterfront with a cocktail in hand is the perfect way to end the day.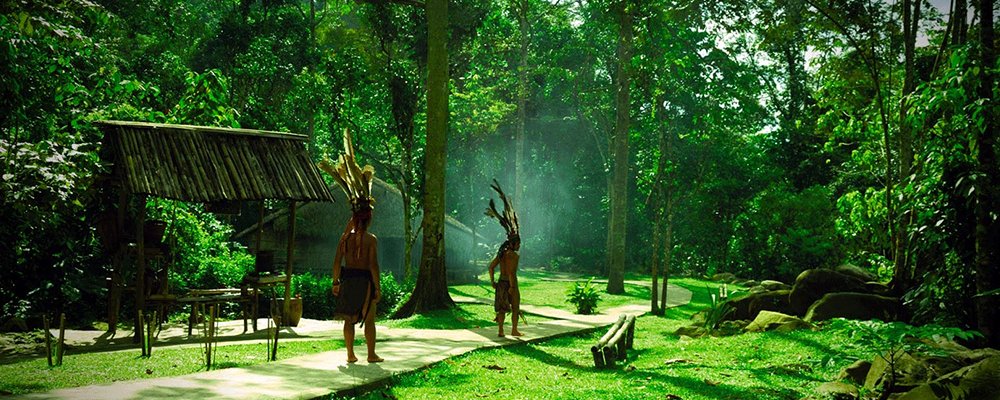 My seafood market dilemma ended with me in public toilets, panicking as I delved through my backpack for change to pay the toilet attendant. A squatter did not deter the quick struggle of disrobing, but not paying the toilet attendant for tissue paper was a mistake. Hence, I found a new use for airline disposable face masks!
---
Gail Palethorpe, a self proclaimed Australian gypsy, is a freelance writer, photographer and eternal traveller. Check out her website Gail Palethorpe Photography and her Shutterstock profile.
---