Autumn is the perfect time of year to escape someplace warm for a last fleeting glimpse of summer. In Europe, the crowds have vanished and the costs have dropped, making September and October more desirable months to travel than the scorching hot months that prelude them. Here are five recommendations for places to head for autumn sun in Europe, where you'll be greeted with warm temperatures and clear blue skies.
Andalucia, Spain
Andalucia is known for its scorching hot summer temperatures, restricting those who visit in peak season to lazing on beaches or beside pools. If you choose to visit in autumn, not only will you enjoy fewer crowds and cheaper accommodation, but the temperatures are also near perfect. Early autumn often boasts temperatures in the high twenties or even low thirties, allowing you to bask in the sunshine without restricting you from exploring your surroundings. Soak up the culture in Seville, tour the Alhambra, marvel at the sight of a town perched atop a ravine in Ronda, or head to Marbella to swim in the surprisingly warm sea.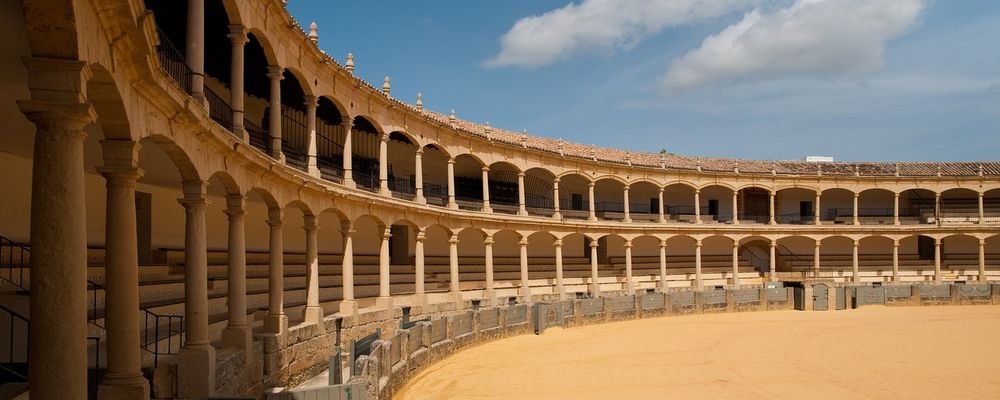 Croatia's Islands
Croatia has become one of Europe's most popular summer destinations, with popular islands such as Brac and Hvar experiencing huge crowds during July and August. Visit in autumn for a more peaceful trip, seeking out smaller islands such as Mljet or Vis to have an entire beach to your self. The air temperatures are still hot, and the sea is warm, having heated up all summer, allowing you to enjoy a traditional beach getaway long after the crowds have dispersed.
Lanzarote, Canary Islands
Located off the coast of West Africa, Lanzarote offers much more than family-friendly beach resorts. In autumn, the humidity has dropped, but the temperatures are still high enough to enjoy swimming or lazing on the beach if that's what you're after. For those who want to explore, this is the perfect time of year to hike to one of the island's volcanic peaks or to discover the striking landscapes of its interior. Architecture lovers can view the many structures built by iconic architect Cesar Manrique that are scattered across the island.
Puglia, Italy
Located on Italy's heel, Puglia is still warm in the autumn, with temperatures generally hitting the mid-twenties. The sea is crystal clear and warm, yet the streets and beaches are quiet. Italians tend to take their holidays during August, during which time this southern Italian region can get incredibly crowded. Visiting in September and October will allow you to wander the white streets of ancient towns such as Ostuni and Lecce, explore the Trulli village of Alberobello and bathe on Polignano a Mare's famous beach without the crowds. This region of Italy is known for its exquisite cuisine—and visiting out of season will mean no long waits for tables.
Formentera, Spain
The smallest of Spain's Balearic islands, Formentera is located just an hour's ferry ride south of Ibiza. While all four islands are perfect for visiting in autumn, we'd recommend Formentera due to its lack of crowds and more affordable prices of accommodation. The laidback vibe on the island is reminiscent of Ibiza's past, with the focus placed on pristine beaches and crystal clear seas rather than all-night parties and super-yachts. Temperatures in autumn are pleasant in the mid-twenties, allowing you to enjoy a last burst of summer sun.
---
Emma Lavelle is a UK based writer and photographer and has her own blog Field and Nest.
---