Ubud is an absolute mecca for wellness lovers—inviting yogis, vegans and health enthusiasts into its colourful, vibrant vibes.
You'll find yourself whiling away the hours wandering, stumbling upon fun and friendly foodie places to eat, getting massages, bargain hunting, lazing by the pool and enjoying the abundance of yoga on offer. You'll discover your favourite go-tos, and after a week, you might realise you've spent the whole time sitting at the same café and going to the same yoga class.
When you're busy relaxing, who has time to scope out more than one favourite place to eat? Don't worry—we've done the heavy stretching for you and sussed out Ubud's best places to get into all the health and wellness goodies.
UBUD EAT
Earth Café has a huge menu of macrobiotic, vegan, raw and indulgent options in a bright, airy and inviting space. Go for dinner on a movie night to enjoy your nourishing meal on a cosy couch in front of the big screen.
Right across the road, Kismet serves authentically Balinese vegetarian food. Try the Asian bowl with tempeh skewers and peanut sauce!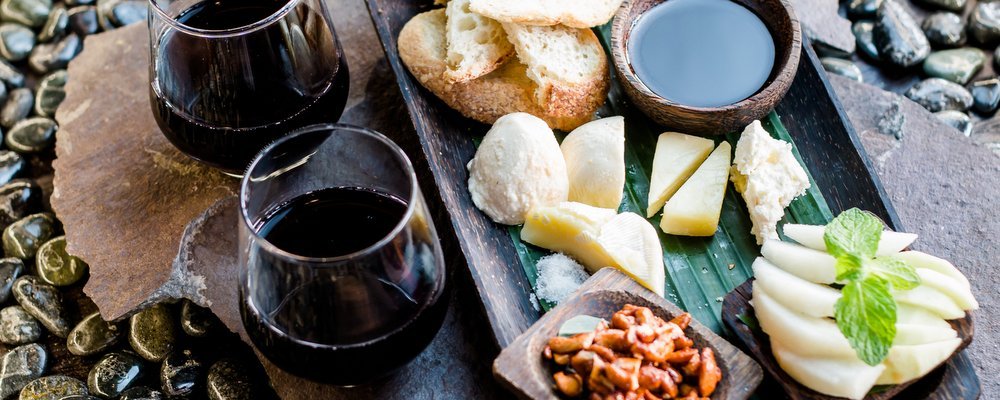 Atman is a bungalow style café with something for everyone, and a perfect place to perch and do some people watching.
Kafe is a trendy space attracting an abundance of expats and digital nomads. The menu is indulgently nourishing and perfect for yogis (there are some Ayurvedic goodies on offer and plenty of raw desserts).
Clear Café is extremely luxurious and offers amazing healthy smoothies and plenty of vegan and vegetarian deliciousness in super chic surrounds.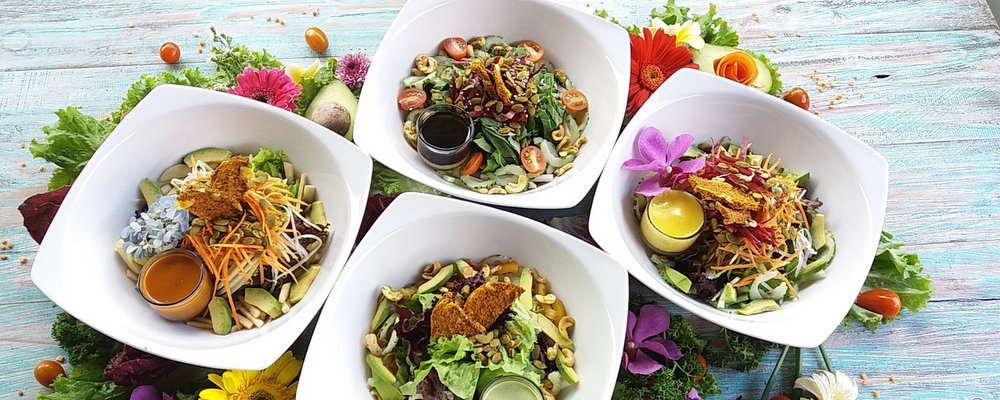 Alchemy Bali is worth the walk if you're staying in town. The breakfast bowls are next level, and it's located in a peaceful patch atop a hill where you can watch the world go by.
UBUD YOGA
Yoga Barn is Ubud's biggest yoga studio, and you'll be forgiven for thinking you've wandered into a village. There are vibrant vibes all round, and yes, there are lots of trendy yogis in designer leggings. But there are also pockets of magic within, and you can just as easily rock up in your sweat pants and t-shirt and no one will bat an eyelid. There are four separate shalas, a healthy café, juice bar, healing centre, gift shop and bungalow accommodation—all surrounded by lush little pockets of nature in the heart of Ubud. The teachers are authentic and experienced, and there's a class schedule of up to 17 sessions a day—from yoga, to chanting, meditation and everything in between.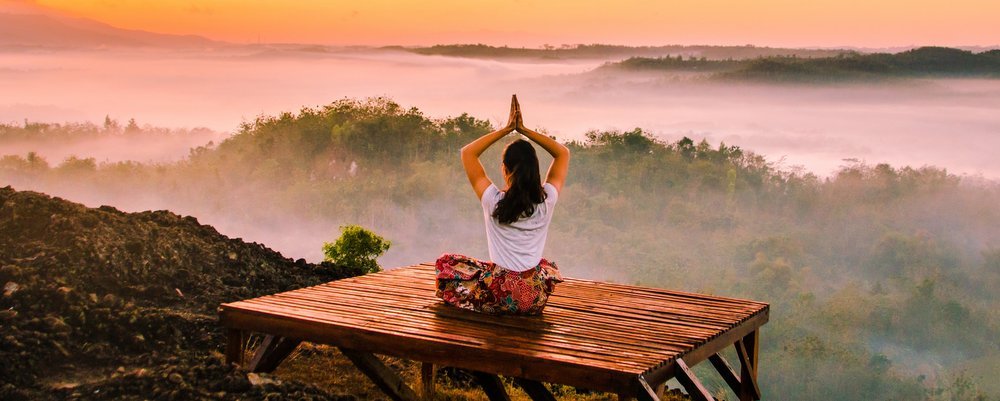 Radiantly Alive is a bright and spacious studio that's also becoming increasingly popular. It's more appealing to the serious yogi, but with plenty of options for the beginner as well—up to seven classes daily. The spaces look out onto lush green, and the community is vibrant and friendly.
Intuitive Flow requires a hike up some serious stairs, but the view is absolutely worth it. It's a down-to-earth space with an authentic Balinese feel (including some local teachers).
Ubud Yoga House is a stroll away from the hustle and bustle amongst the rice fields. The serene and long-standing studio is traditional and boasts views over the Balinese landscape.
If you w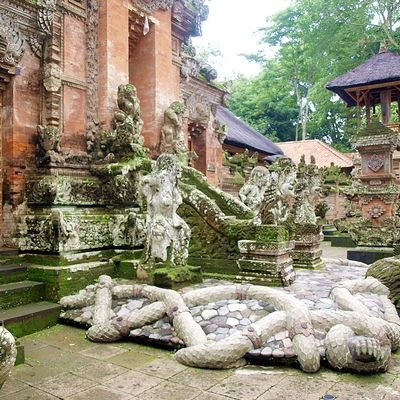 ant the real deal, book ahead for a class with Ketut Arasana at Ubud Bodyworks or find him at a class at the nearby Ashram Munivara.
UBUD PLAY
You'll easily stumble upon enough offerings to keep you entertained for months just by strolling the streets. But make sure to set aside some time to hunt for bargains at Ubud Art Market, enjoy a treatment at Bali Botanica Spa (book ahead), visit the monkeys at the Monkey Forest and take a stroll through the peaceful rice paddies that surround the vibrant town.
---

Jessica Humphries is a writer, yoga teacher and passionate traveller. After studying philosophy and immersing herself in the Sydney corporate world, she threw it all in to become a yoga teacher/writer, relocating to the lazy Northern Rivers to enjoy life. Jess has taken many a travel sabbatical and continues to jet around to scope out the best wellness escapes and yoga goodness, whilst working as a freelance writer, editor, copywriter and yoga teacher. See her own travel blog at www.jesshumphries.com
---