The aquatic playground of Airlie Beach caters to all sorts of wanderlusters: the flip- flop brigade who love to munch on meat pies, the designer clad souls seeking exclusive experiences, adrenalin junkies looking for the next new thrill and everyone in between, whether you are an individual, group of friends, or mum and dad with kids in tow. Home to Heart Reef, the famous silica sands of Whitehaven Beach and 74 tropical islands on the Great Barrier Reef, this is the gateway to abandonment, disconnection and discovery of the beautiful world we live in.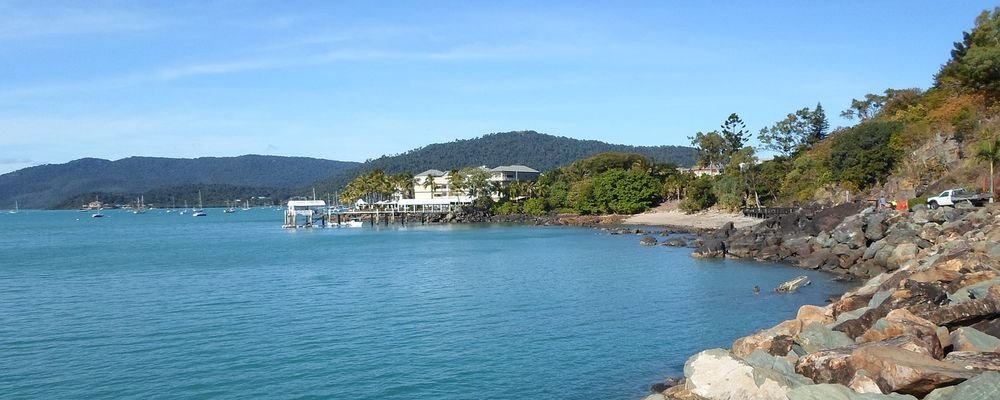 Airlie Beach is a laid-back tourist town cloaked in cafes, restaurants, galleries and boutiques. It's where startling big luxury white boats float in marinas choked with floating vessels of all sorts. Taking advantage of some of the best protected boating grounds in the world, nomadic yachties park their yachts long-term in the bay creating a colorful postcard panorama.
With a permanent accompanying whiff of salt air, they buzz into shore in small tenders to buy up supplies or to hang out in one of the many pubs mingling with the small population of permanent locals. This is candy land for anyone into floating on pristine water.
Big boy toys sit beside privately owned sleek yachts and catamarans, tour boats for the masses and bare-boating or skipper charter affairs. Decadent superyachts can be hired for a day, a week or as long as you like. Alani on Hamilton Island and Portland Roads are for the discerning traveller into self-pampering for a few days of boating bliss, while Lady Enid offers boutique tours to glorious Whitehaven Beach in indulgent adult-only style.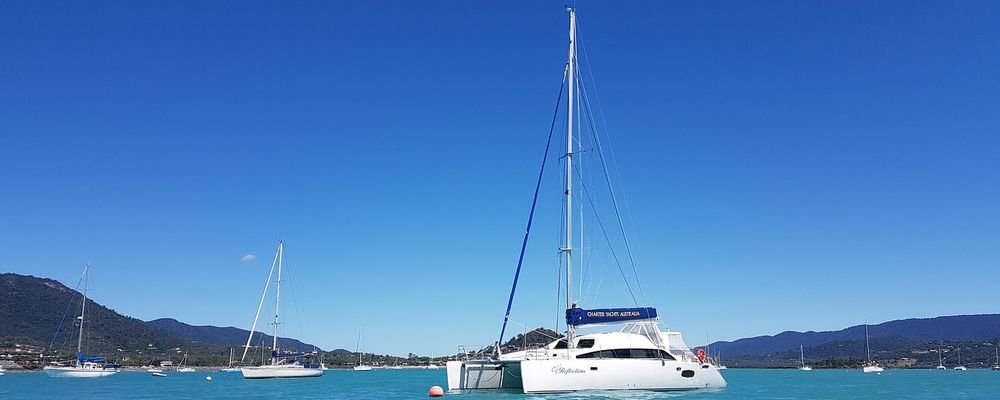 With its village atmosphere and dynamic nightlife scene, the daily central hub is the vast lagoon public swimming pool. It's here that bronzed bodies hang out at, especially during the stinger season from November to May, when diving into the Coral Sea without a stinger suit is a definite no-no. Blessed with stunning sunny weather all year-round, the perfect time to visit is between June and October when the days are glorious and the nights are cool without having to don winter woollies.
You can buzz around the skies popping into island retreats or isolated sandy coves as you wish via helicopter or seaplane. A true fantasyland spreads out below in all its glorious opalescent reef colors of the Great Barrier Reef Marine Park, and lush dense tropical foilage smothers uninhabited islands.
For heart pumping thrills try skydiving, or if you are into speed, jump on board a jetboat with other madcap souls, or a jet ski and do your own thing. If getting to Heart Reef is on the bucket list, you can take a helicopter ride and land on a pontoon complete with glass-bottom boat to oggle the underwater scenery without getting wet via Hamilton Island Air.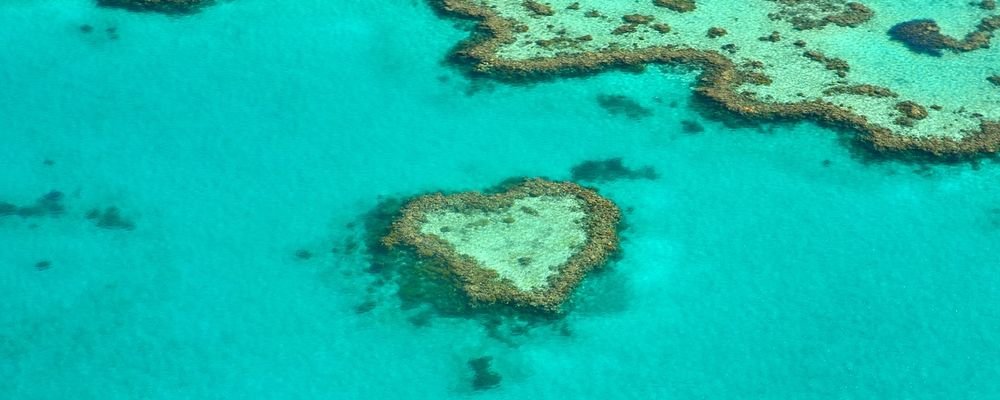 Of the 74 islands the majority are national park with only a few inhabited. Hamilton Island is the most developed, has its own airport and is where you will find the exclusive Qualia resort. The plush Intercontinental Hotel sits on Hayman Island, Daydream Island resort is another exceptional offering of seaside happiness. Both Palm Bay Resort and the astounding exclusive Elysian Retreat are nestled onto Long Island.
For an adventure to create memories long after you leave Airlie Beach, you can spend the night literally under the water at Reefsuites on Hardy Reef. The accommodation options on dry land at Airlie Beach are numerous, catering to all budgets, from super-thick wallets wanting utter indulgence in their own private haven to caravan parks for grey nomads towing their mini-homes.
My Personal Tips
Eat:
Fresh locally sourced produce appears in abundance in the cafes and restaurants of Airlie Beach with fresh seafood front and center.
Fish D'vine and The Rum Bar is an Airlie Beach institution where you will feel like Neptune sitting at an aquatic feast of mammoth proportions. Open since 2004, it has withstood the test of time in a flurry of awards and many mouthfuls of glorious food. The decor is beachside chic, and the bar's more than 500 rums from around the world complement the extensive wine list. Mouthwatering freshly shucked oysters, crispy skin whole reef fish and local mud crab virtually cooked how you like it are standouts on their menu. Catering is also available – just chat to them.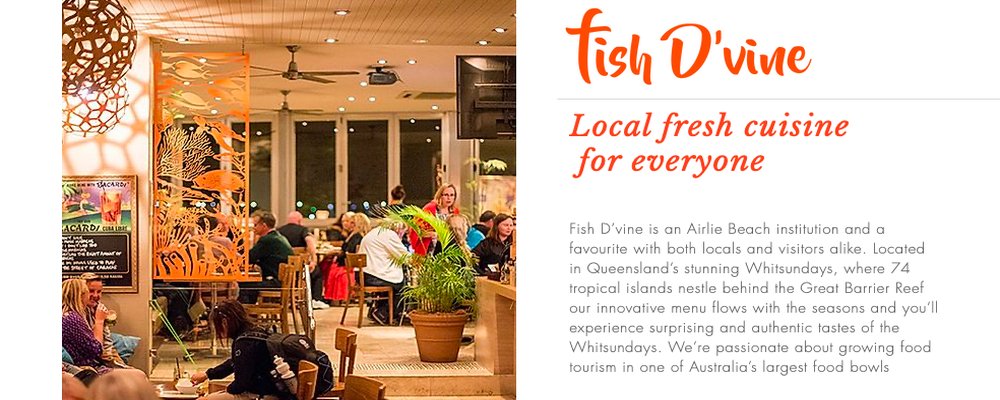 Sorrento Restaurant and Bar Sorrento has one of the best, if not the best position, in Airlie Beach overlooking the Coral Sea Marina cloaked in floating palaces. You can sit on the deck and watch the sun go down sipping a cocktail, a chilled Australian vino or a draft beer after a day out boating or lazing by a pool at your accommodation.
It's got a buzzing social scene that's a mishmash of locals, tourists and boaties, complete with live music in the background. It's chilled out, laid back and super friendly. When the hunger pangs happen either grab a wicked handmade pizza to satisfy the craving, or head upstairs to their contemporary restaurant for a full dining experience with a view. There's a definite nod to the Italian coastline happening, as the pasta and pizza are homemade with plenty of love. The menu is diverse and seasonal with plenty of seafood still glistening from the ocean on offer.
Sleep:
Stay a few nights on-land at the stunning Mirage Whitsundays with its contemporary vibe and panoramic views over the water. For an island time-out, head to the self-catering Palm Bay Resort, or if searching for the ultimate relaxation zone, take an eye-popping helicopter ride to Elysian and live out your fantasy. Both of these accommodation options are on Long Island.
Play:
The award-winning tour operator Red Cat Adventures will plaster a smile on your face whether you are wearing a snorkel or not. If you don't mind mingling with the masses and being infected with the crazy enthusiasm of the crew, the day trip to Whitehaven Beach, with snorkeling along the way, is a fantastic way to spend a day.
It's friendly fun with plenty of opportunities to jump into clear azure water to play with the local fish. You can also hike to the lookout point above Whitehaven Beach to totally appreciate the shifting white sands before heading to its beach where you can give yourself a silica sand rub.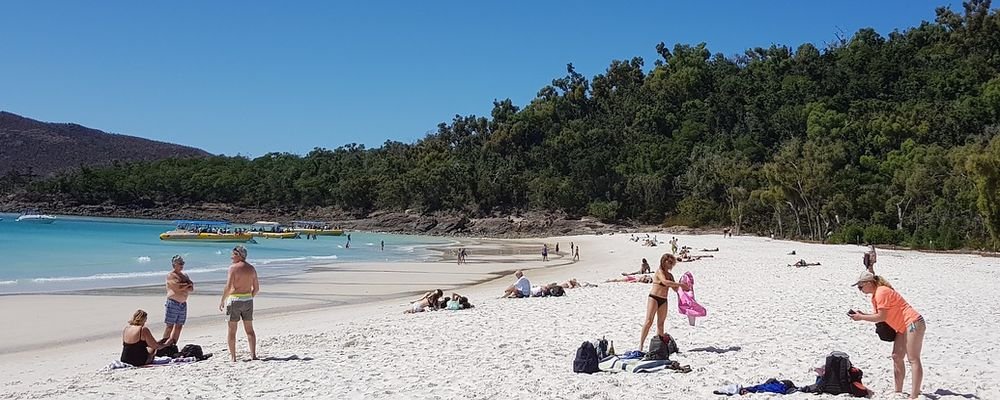 Island hopping is easy with Island Transfers. If you prefer to be on the water instead of above it in the air, Island Transfers will take you where you wish.
For more information or bookings: Whitsunday Tourism
---
Gail Palethorpe, a self proclaimed Australian gypsy, is a freelance writer, photographer and eternal traveller. Check out her website Gail Palethorpe Photography and her Shutterstock profile.
---