To grow your Instagram account and to reach more people with your travel content, you need to post regular Reels. Reels is one of Instagram's newest and most popular features, allowing users to create short 30-to-60-second-long videos to share on their feeds. Struggling for ideas for your Instagram Reels? Here are a few suggestions for Reels to share on your travels.
Share the highlights of your trips
Use the Reels function to edit together your favourite video clips from a trip, creating a separate Reel for each destination. Choose a song that reminds you of that place to use as the background music and let your highlights roll. Not only is this a great way of remembering your special moments, but it shows your followers the highlights of that destination to utilise for planning their own trips.
Try out a trending idea
If you want to try out something a little more advanced, why not jump onboard with one of the current Reels trends? Scroll your feed to see what everyone else is doing and have a go at creating your own version. That could mean using a trending song or voiceover, adopting a particular style or pattern of editing together clips, or trying out an idea such as jumping in the air and editing your video so you land in a different destination. Get creative!
Post your favourite travel photos in time to music
If you feel intimidated by video and would rather stick to sharing still photos, you can still use Reels. Get clever with your editing skills and create a montage of travel photos that change in time to the beat of a particular song or piece of music. The editing tools on Reels make it easy to change the length of time a photo or video clip displays for, allowing you to speed up or slow down your Reel.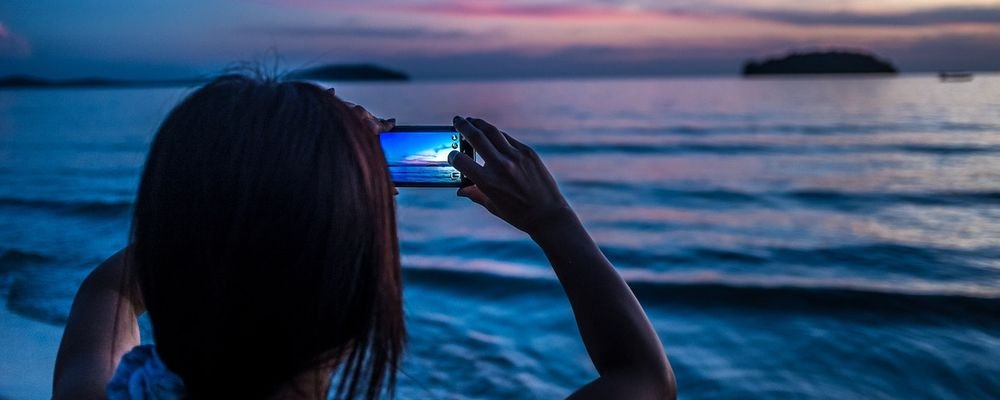 Show different angles and perspectives
Use a drone, crouch on the floor, or get up high and shoot footage from above to play around with different angles and perspectives. We're all used to seeing the world from eye level, so create a clever collection of clips that show your favourite destinations from more unusual angles, editing them together to create an arty Reel.
Share your travel tips
Reels can also be a great place to share your expert travel tips and advice. Choose a theme such as travelling solo, travel during the pandemic or travelling by train and type short, easily digestible tips that pop up on the screen during the duration of your Reel. This could either be filmed with you pointing at the place where each tip pops up, or over relevant footage from your adventures.
---
Emma Lavelle is a UK based writer and photographer and has her own blog Field and Nest.
---