Airports can be dreadful places. Bad air quality, insufficient seats, overpriced food and stuffy restrooms just make us hate spending time there. Invariably, flights get delayed or cancelled and unless you're a first-class flyer or member of an airline's frequent flyer programme, you're going to have to just put up and shut up – or so you thought.
Occasionally, from a distance, you watch an elite group of travellers disappear and you know deep down that they're heading for heavenly lounges, oases of peace and tranquillity and that they will relax in the lap of luxury, while you get sweatier and crankier by the minute.
Yes, you know about the luxury airport lounges, the havens for frequent flyers and first class passengers; sadly, you know that you will never be one of them – or so you thought.
The Good News: Luxury Lounges Are No Longer Just For Elite or Frequent Flyers
Even when you're neither an elite flyer, nor flying in Business or First, you can still enter plush airport lounges simply by paying for access. The Priority Pass membership programme is perhaps the most well-known, where you get some free visits and additional visits, or guests, are available at US$27 per entry.
I know what you're thinking: why should you even splash out on lounge access if you're flying Economy (or budget)? Because you get way more than US$27 value, that's why.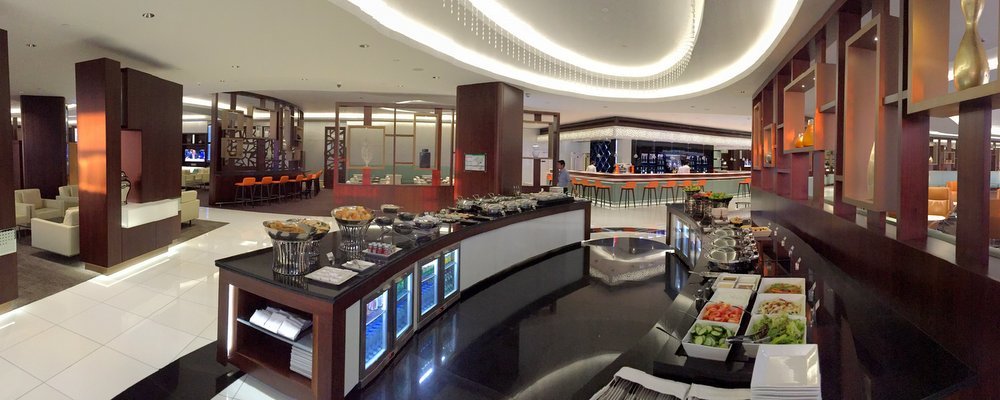 1. Peace and Tranquillity
Do you really want to spend a 4-hour layover wandering around an empty airport or, worse still, a noisy one? Can you really get any rest hunched over in a hard plastic seat? The lounge is your calm and comfortable refuge.
2. Wine and Dine
Not all lounges are equal when it comes to the quality of food and drinks served, but you can be sure it'll be free flow – including the alcohol. When you consider how overpriced the food at airports can be, suddenly lounges don't seem so expensive after all.

3. Freshen Up
Many (not all) international lounges have shower facilities so you can get rid of that stale, bedraggled air that clings to you after 12 hours in a plane. Some of the best lounges even offer massage or spa treatments!
4. Stay Up-to-date
Watch sports or movies, read complimentary newspapers and magazines, get free high-speed Wi-Fi, or make use of the meeting and conference facilities if you really have to.
5. Forget the Time
Lounge staff will treat you like royalty and look after your every need, including keeping you up-to-date with your flight schedule and reminding you when it's time to leave Lounge Paradise.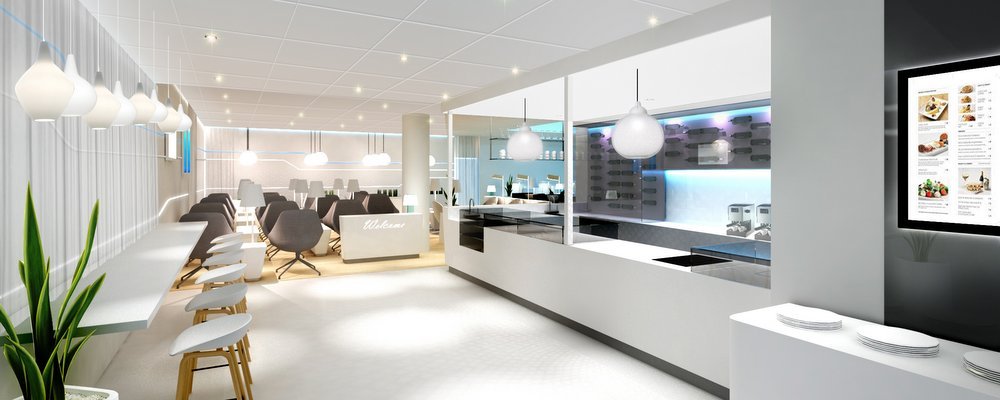 6. Access to Different Lounges
Even the best airlines can't have the best lounges everywhere, and some airline alliances have strange rules as to when you can use a partner airline's lounge. On the other hand, Priority Pass offers access to various lounges independent of the airline you're flying so you can choose the one with the best facilities.
Wise Traveller + Priority Pass = Brilliant Benefits
The thing is, Priority Pass isn't exactly wallet-friendly either. Some top-tier credit cards come with a Priority Pass membership, but to join on your own the fee starts from US$99/year for a Standard pay-per-visit membership.
As a Wise Traveller member, however, you get a special rate: Wise Traveller Secure members can add-on Priority Pass membership for a small fee, while Wise Traveller Luxe members already have it built into their benefits.
Of course, you also get the global travel cover, exclusive hotel rates, and other privileges that come with being a Wise Traveller. Yes, procuring security and comfort when you travel can be hassle-free.
Last but not Least…
The great thing about an airport lounge membership like Priority Pass is it gives you greater choice. You can now opt for a longer layover in order to take a cheaper flight, consider booking Economy for shorter flights, or still choose not to use a lounge when you'd rather go duty-free shopping.