It's the busiest time of year for travel around Christmas and Thanksgiving, causing chaos at airports and on the roads. It's likely to take longer than usual to travel, but how can you prepare yourself for making your journey as smooth as possible?
Allow extra time for travel
Disruption and delays are likely during the peak holiday season, so allow plenty of extra time for travelling. Delays could arise due to anything from adverse weather to the sheer number of people, creating gridlock on the roads and at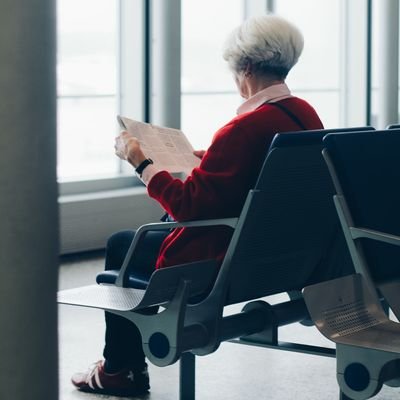 airports. Plan to allow for delays when deciding what time you will set off.
Entertain yourself
You could be stuck in an airport for a long time if delays do arise, so make sure you pack plenty of options to entertain yourself. Carry books and magazines, download films, carry your laptop and bring games and toys if you're travelling with children.
Avoid peak travel dates
Certain days are likely to be busier and more expensive to travel than others, so try to avoid these peak travel dates when possible. At Thanksgiving, this means avoid travelling on the Wednesday and Sunday and for Christmas avoid travelling on days that would allow for long weekend getaways. The cheapest and usually quietest days for travel are usually Thanksgiving Day, Christmas Day and New Year's Day.
Be flexible with your travel plans
You will always be able to save money if you're flexible with your travel plans, but especially during the holidays. Allow flexibility with the airline you travel with, your travel dates, your transport options and which airport/station you travel to and from.
Try to avoid stopovers
Stopovers increase your chances of experiencing travel disruption, so book direct routes to try to lower your chances of delays and missed connections.
Leave plenty of time to reach the airport
Ensure that you set off earlier than usual on your journey to the airport, allowing for heavy traffic and problems with the weather along the way. There's nothing worse than missing your flight home for the holidays!
Fully charge your phone
Make sure your phone is fully charged and you have downloaded your airline's app to stay up to date with any important travel information. You will also save time checking in at the airport if everything you need is available at the click of a button on your phone.
---
Emma Lavelle is a UK based writer and photographer and has her own blog Field and Nest.
---