4 Places To Eat In San Francisco With A View Of The Bay
You've probably seen hundreds of San Francisco images and watched at least a few TV shows with this iconic city used as a backdrop, shows from the 60's and 70's like 'Streets of San Francisco' and 'Ironside' or a little later with 'Full House', 'Dharma & Greg' and more recently 'Charmed', you would recognise the unique architecture and landscape of this city and this is nothing compared to the real thing.
There is so much hidden behind what cameras can show you, and San Francisco is a gem amongst many in the US. It is actually quite a small city, smaller than what most people think, with a population of under a million people, it is densely populated with little room left to spare. All of this makes it a popular destination for visitors from all over the world. Truly an international city, it has something for everyone, the Golden Gate Bridge, Alcatraz, Napa Valley just a short trip away it has something that will suit almost every taste and when it comes to food this Bay Area metropolis has literally something to suit all tastes. Add in some spectacular views and San Francisco offer a range of dining options easily comparable to any city in the world here are four in the Fishermans Wharf areas worth a culinary exploration.
Greens Restaurant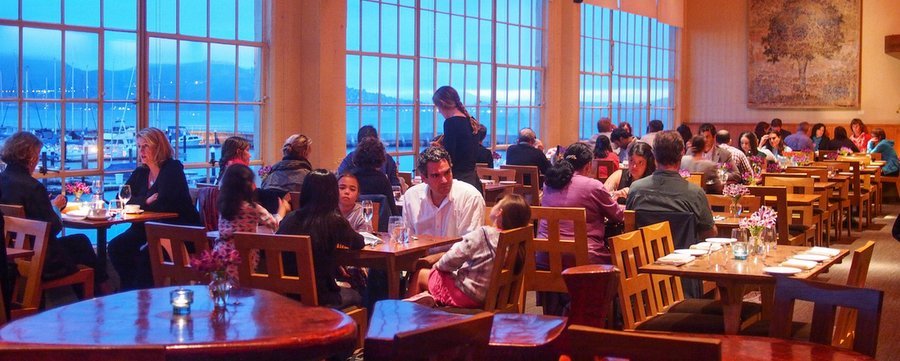 Let's start by saying that this restaurant got its name not because of the green wallpaper, it is plain and simple a vegetarian restaurant, so meat-lovers will have to take a break for the evening. It is located on a close to a perfect spot providing a unique view of Golden Gate Bridge and the rest of Bay Area.
Arguably a must-visit place for anyone who happens to be passing by and enjoys meatless dining Greens had been creating some of the most innovative dishes for over 20 years. It is definitively a restaurant that speaks San Francisco and no matter what your preferred cuisine this will not disappoint.
Price range: $$$
E: info@greensrestaurant.com W: http://www.greensrestaurant.com
A: Fort Mason, San Francisco, CA 94123, Marina/Cow Hollow Area
T: (415) 771-6222
Fog Harbor Fish House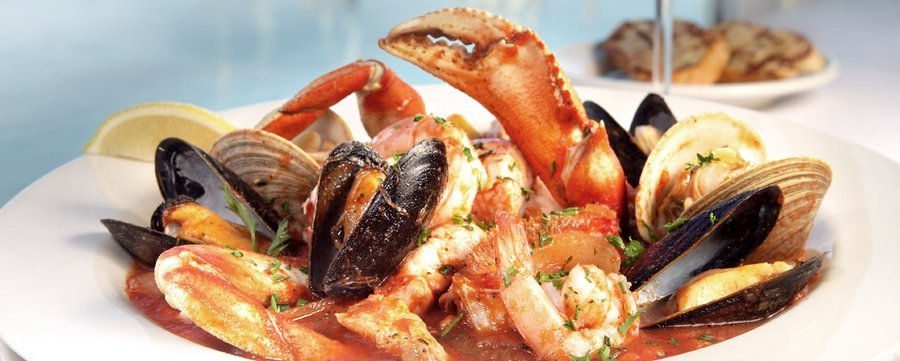 If you feel that eating vegetables, no matter how tasty, is for someone else then a visit to a San Francisco landmark claiming the best choices might be an alternative option. With specialities like live lobster and crab Fog Harbor has catered for those seeking a waterfront seafood experience for years.
A wharf favourite Fog House proves its possible to have a restaurant with panoramic views, great food and affordable prices. Try the clam chowder and definitely experience the blue cheese garlic bread, quite often offered as a promotion (check with Yelp).
Price range: $$
E: fogharbor@simcorestaurants.com W: http://fogharbor.com
A: Fisherman's Wharf Pier 39, 2nd Level, San Francisco, CA 94133
T: (415) 421-2442
Eagle Café and Bar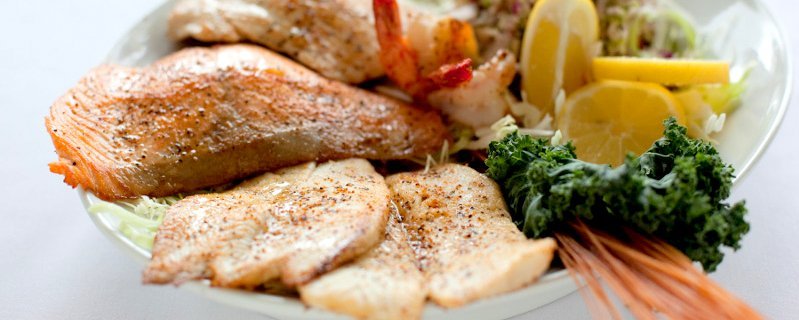 If you are looking for something more café style and maintaining a view of the Bay, Eagle Café and Bar is a pretty good option. Another long term Pier 39 venue it has been offering food, drinks and views since 1928. Given its birth during prohibition and only shortly before the stock market crash in '29, Eagle Café can definitely claim history and resilience.
A broad menu these days a favourite and a must try is the corn beef hash platter. Serving breakfast, lunch and dinner you can enjoy great variety. Breakfast provides all the diner standards with the Peanut Butter and Banana Stuffed French Bread a favourite. Lunch gives you a selection of seafood and burgers and dinner provides for almost any diner with pasta, seafood and steak dishes – the oyster bar is always open. Price range: $$
E: eileenbho@gmail.com W: http://www.eaglecafe.com
A: Fisherman's Wharf, Pier 39, Ste 103, San Francisco, CA 94133
T: (415) 433-3689
Bistro Boudin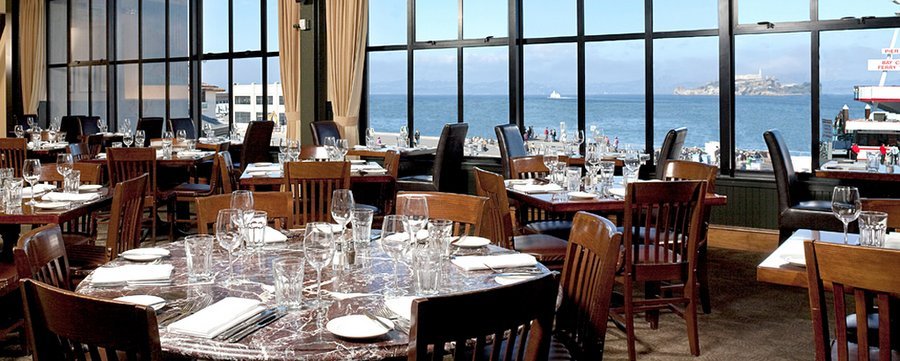 Bistro Boudin has a reputation for great sourdough bread and pizza amongst many dishes it serves up. Also at Fisherman's Wharf the restaurant gives you a bistro atmosphere with views across Alcatraz, Marin and Angel Island.
Seafood features heavily on the menu as does some great tapas dishes, ceviche (seafood marinated in lime or lemon juice) and a selection of pasta and meat dishes. You can also indulge yourself with oysters or the famous Dungeness Crab dishes. Bistro Boudin also boasts a strong wine list sourced from the local areas such as Napa, Russian Valley and Sonoma. Price range $$
E: info@bistroboudin.com W: http://www.bistroboudin.com
A: b/t Taylor St & Mason St in Fisherman's Wharf, 160 Jefferson St, 2nd Floor, San Francisco, CA 94133
T: (415) 351-5561