Looking for a delicious meal to enjoy in vibrant surroundings? Street food markets are having a moment in Europe, providing large indoor spaces, often with communal seating, where you can choose from a vast selection of food and drink. Ingredients are often locally sourced, and there is usually a wide selection of cuisines to choose from. Here are a selection of the best indoor markets serving street food in Europe.
Mackie Mayor, Manchester, England
Mackie Mayor has been open for less than a year, but it's already become one of the most exciting indoor food halls in England. Run by the same team behind award-winning Altrincham market, this old market hall has been refurbished to allow for plenty of communal seating in between the food stalls that line its edge. Alternatively, grab a wood-fired pizza or delectable fish and chips and head up to the balcony to enjoy your dinner with a view.
Markthalle Neun, Berlin, Germany
One of the hippest food markets in Europe, Markthalle Neun comes to life on Thursday evenings when a staggering array of street food vendors open up their stalls for the city's cool kids. There's a real DIY feel inside this 19th Century market hall with seating crafted from pallets, and craft beer brewed right there, in the cellars below the market. You'll find everything from vegan cheesecake to Korean bao here, with an impressive selection of bars that allow you to stay until the doors close.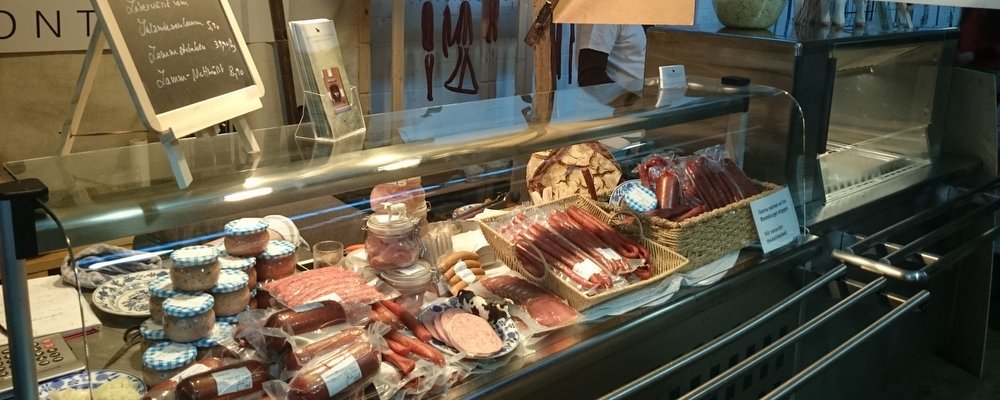 Reffen, Copenhagen, Denmark
The team behind the highly successful previous venture, Copenhagen Street Food recently opened Reffen, a collection of more than 50 start-ups located in a waterfront building and yard that look out over the city's harbour. Along with stalls selling food and drinks, you'll also find a surprising array of creative workshops and innovative projects that offer something a little bit different. What's more, all of the vendors involved have to follow the project's 'Reduce and Reuse' promise, meaning that they use seasonal, organic ingredients, reduce food waste and use compostable containers.
Foodhallen, Amsterdam, the Netherlands
Inside the impressive former train depot known as De Hallen, you'll find everything from independent shops to a sprawling cinema and Amsterdam's coolest food hall. Foodhallen is a cosy indoor space offering a vast variety of food, drinks and desserts for lunch and dinner. On Thursday and Friday evenings, the space is open until 1 a.m. for their Beats and Bites nights, where you'll find a vibrant party atmosphere.
Mercado da Ribeira, Lisbon, Portugal
Otherwise known as the Time Out Market, Lisbon's huge food hall is a foodie's paradise. It's a little more upmarket than your usual food market, offering meals that wouldn't look out of place in fine dining restaurants, as opposed to traditional street food. Everything is delicious though, and the long communal benches allow for a welcoming and vibrant atmosphere.
Mercado San Ildefonso, Madrid, Spain
One of the most exciting food markets in Europe, Mercado San Ildefonso is located on the site of an original 19th Century food market. The stalls are laid out over three floors, offering plenty of cosy spots to sit and enjoy your food and drink. There are a variety of cuisines available, but the traditional Spanish stalls are the highlight, serving mouth-watering tapas and numerous seafood dishes. There are also several bars serving local wine, meaning that many people simply come here to drink and socialise.
---
Emma Lavelle is a UK based writer and photographer and has her own blog Field and Nest.
---