It's a happy pill of magic and little green elves when you go for a wine tasting at Bracco Bosca Winery. The winemaker, Fabiana Bracco, one of a new breed of entrepreneurs in Uruguay, loves to share her passion for the land and its flavoursome grapes.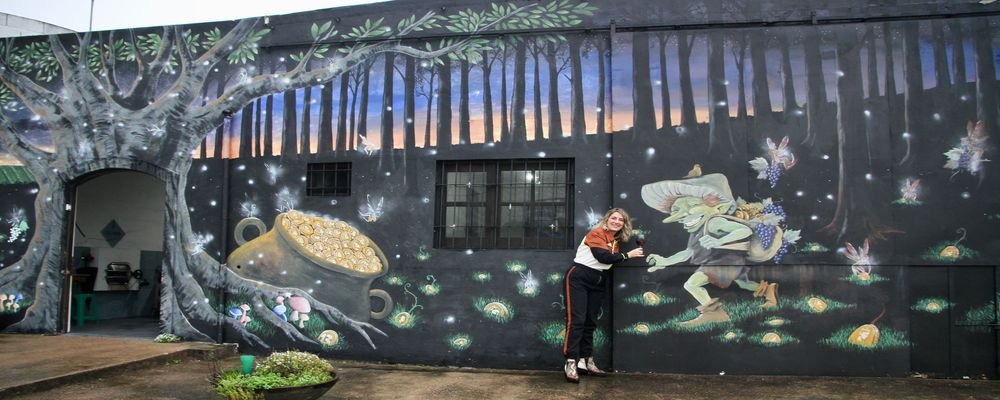 Located only an hour outside of the city of Montevideo, visiting Bracco Bosca is a surprise waiting to happen from the moment you gaze at the fantastical mural on the winery's facade to that first sip of decadence in a wine glass. This is a grown-up playground where tasting wine is akin to a mystical journey.
The magic isn't just in the taste of the wines—from rich and full to delicate and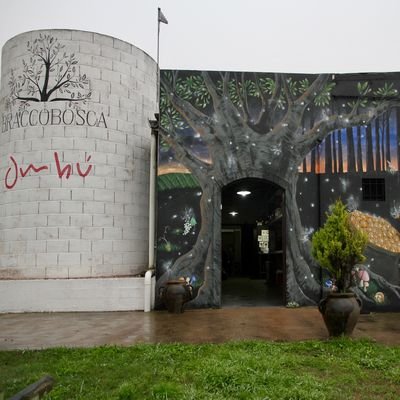 light—it's also in the iconic Ombú tree that is splashed across the vineyard's wine bottles. When Darwin Bracco and Mirtha Bosca bought the existing vineyard from a Spanish family, a single dominant Ombú tree regally stood on the land.
It was believed that the prior owners did not believe in putting their money in a bank; instead, they would hide it under the tree. This is how the legend of a pot of gold being on the property came about.
Founded in 2005, Bracco Bosco winery sits on a vineyard that has been producing wines for five generations. Hailing from Piedmont, Italy, Darwin Bracco and Mirtha Bosca moved to the Atlántida region in Uruguay to continue their winemaking traditions, which Fabiana devotedly pursues today. In reality, the land that grows the luscious grapes for Bracco Bosca winery is the pot of gold.
Since Fa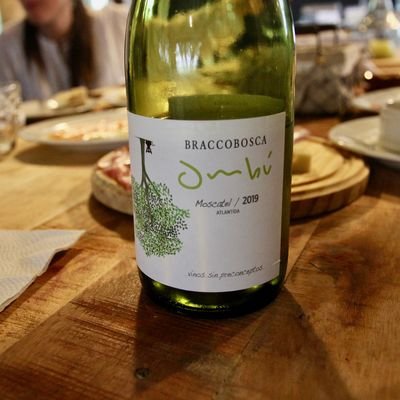 biana Bracco has taken the reigns, the wizardry continues with award-winning wines such as Moscatel, Tannat and Cabernet Franc that are now showcased on an international stage. Bracco Bosca Winery exports to Brazil, Canada, Mexico, France, Ireland, Austria, Paraguay and the United States. Fabiana is touted as being "one of the leading ladies in wine", and her enthusiasm and knowledge of the wine industry are mindblowing.
Uruguay may be on the small side compared to its wine compatriots of Argentina, Chile and Brazil, but it's blessed with a diversity of terroir—think 99 soil types ranging from humid pampa to rocky coastal hills—perfect for grape growing. Uruguay is the world's largest producer of the delectable wine Tannat that goes so well with beef, roasted lamb, duck and assorted cheeses.
High in antioxidants, indulging in a glass of Tannat destroys the dastardly free radicals trying to damage your body. So drink Tannat for your health, if for no other reason.
The Atlantida region is a part of Canelones, wedged between the city of Montevideo and the Maldonado coast, where a mixture of varieties are grown,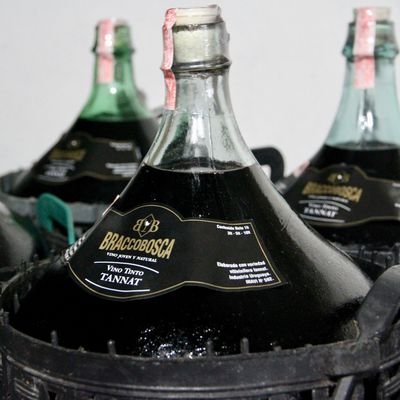 both white and red. Bracco Bosca is one of the prime producers, not just of Tannat, but also its spicy red wine, Cabernet Franc that is making a scene with its peppery qualities.
One of the stars of the show has to be Botella Ombu Moscatel that is a mixture of melon and lychee flavours, giving it a dry taste, which is a first for a Moscatel. Written on the label of another star, the indulgent and luscious fortified wine Orgasmco (Licor de Tannat) are the words: "We are always working hard in our vineyards to achieve the closest to an organic production, but on the way we have discovered that we produce the most orgasmic wines we could have ever imagined." This is one wine that you have to try to believe how amazing it tastes.
A boutique winery, Bracco Bosca is a totally hands-on family affair, producing an exceptional product in small quantities, rather than mass-produced wines for glugging back. Bracco Bosca's enchanting tasting room is a small stand-alone house that is complimented by a stunning outdoor area decked out in wrought iron chairs under drooping tree limbs.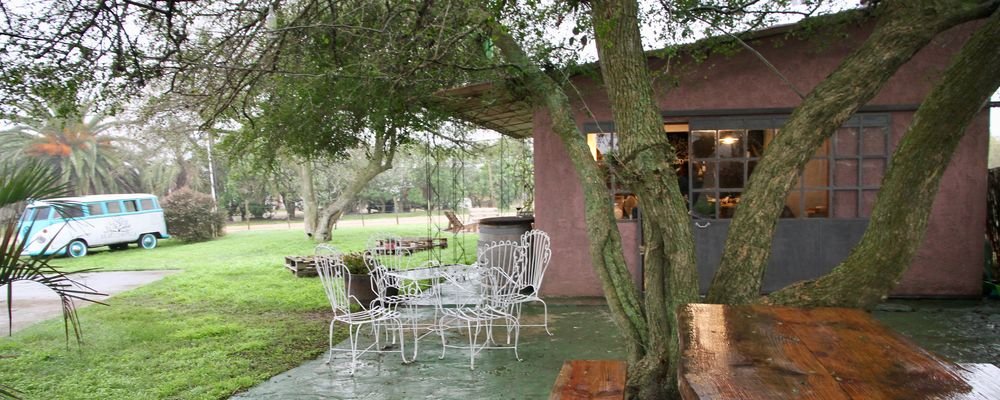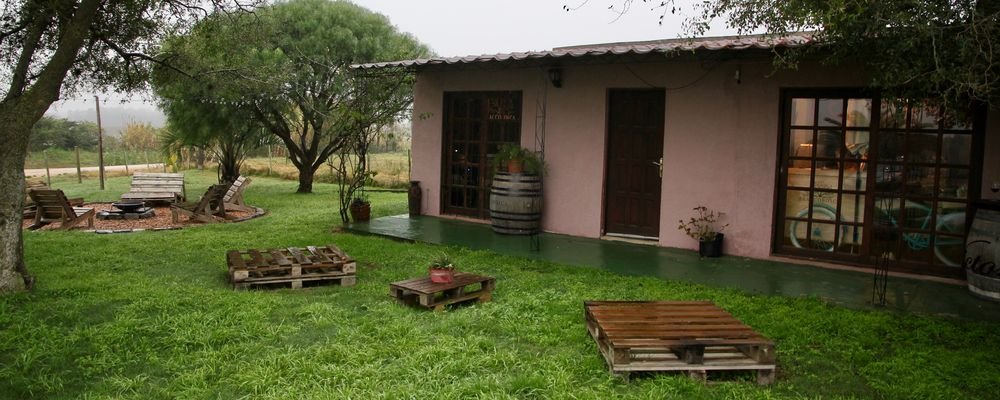 There is a colourful combi van that doubles as a bar in the garden, and more relaxing seats are perched around a fire pit for outdoor evening tastings. Plans are being made to create a few cabins for overnight adventures, or for those who have over-indulged and have no wish to come to grips with the Uruguayan drinking laws of zero alcohol tolerance.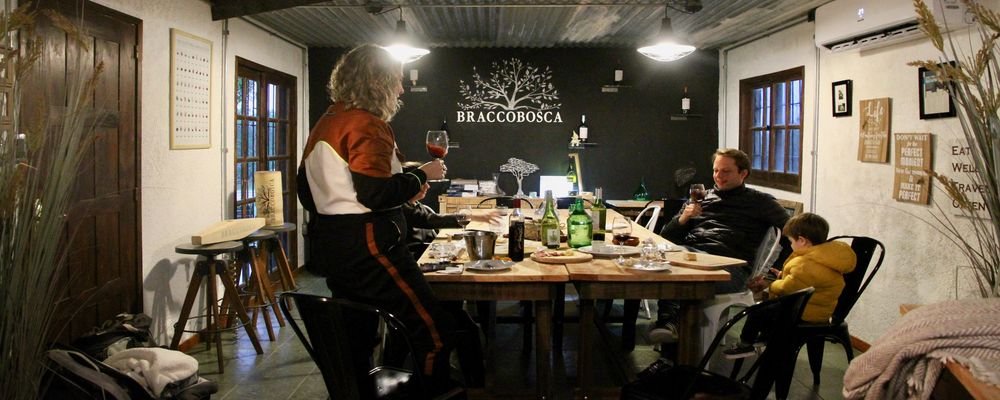 A wine tasting at Bracco Bosca is a frolic through a vivacious and visionary mind of a feminine grape-ologist.
For bookings, jump onto their website:
https://www.braccobosca.com/book-online
---
Gail Palethorpe, a self proclaimed Australian gypsy, is a freelance writer, photographer and eternal traveller. Check out her website Gail Palethorpe Photography and her Shutterstock profile.
---