When my son, Nicholas, suggested a stroll to the top of Sveti Jure, a peak in Croatia's Biokovo mountains, only 1762m (5780') high, I was happy to accompany him. The extended family was having a relaxing vacation in Croatia, and we needed some exercise.
To be sure, the mountain range looked very steep and rocky, but at 7am the skies were clear and weather forecast acceptable – a cool change with some wind and cloud around midday: the trip was on!
From our apartment in Makarska we drove to the bottom of the path. Half an hour later we could barely see the car far below. After two and a half hours we crested the range, having gained 1160m (3800'). We took in a stunning view of the Adriatic and a few more nuts as we envisaged the others eating their usual big breakfast.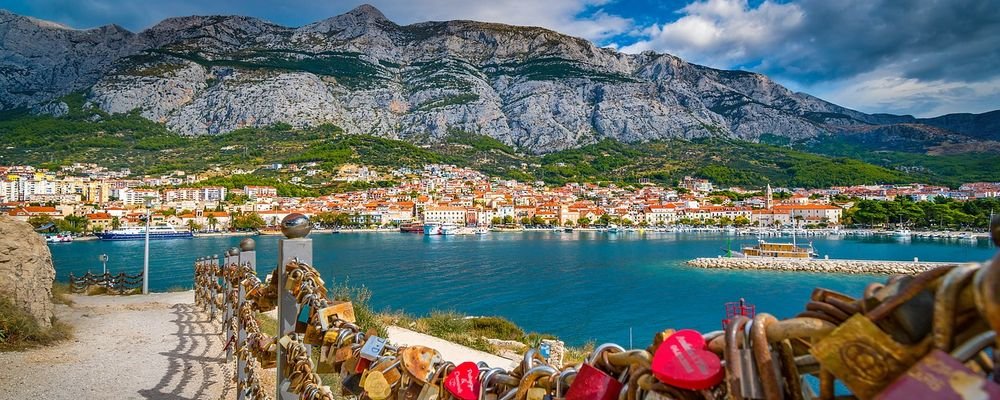 Soon we joined the road to the summit but veered off again for a cross-country stroll. Picture warm sunshine, grassy meadows, birds singing – heavenly!
By the time we started the final ascent up a rock face so steep it had ropes to hold onto, we could see very little. We couldn't tell whether the weather was deteriorating or if we were just in the clouds, but it was getting cooler, fast!
At last, after five and a half hours, we reached a tiny, closed, mud-brick sanctuary just below the top. One step past it and we were hit by the full force of the Bora. The temperature had dropped from the mid-20s (77oF) to about 6oC (43oF) and we threw on every bit of spare clothing we had. Except it was starting to rain, so I stayed in my shorts rather than put on my thin trousers that could make the cold worse.
We pushed on to the top, where we saw someone taking a photo of the sign – there was no view! – before scurrying back to his car. It was really cold now, so we took the longer and safer route down the road and watched the car pass us.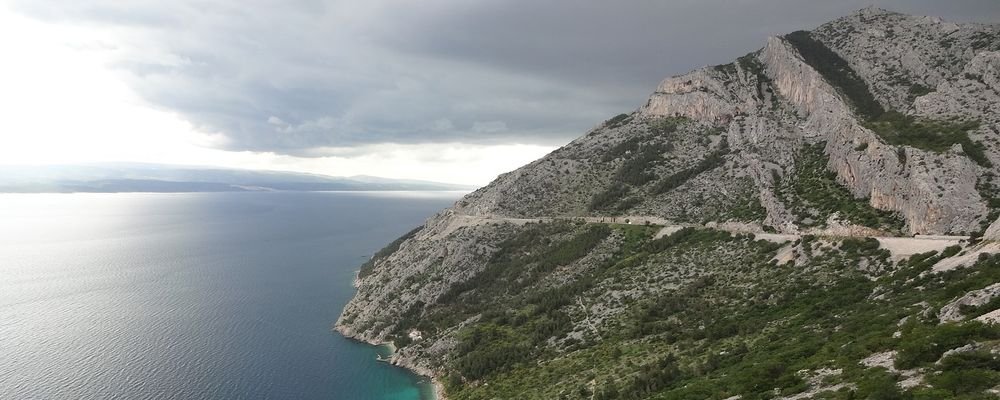 Then the rain really hit and we ran to shelter under the eaves of another closed building, shivering. We had to get off of this mountain so we made a dash for the crest of the ridge to descend the steep, rocky section. As we approached, we were slammed with the strongest winds we've ever felt. Both Nick, at 1.9m (6'3") tall, and I, at 58kg (128 pounds), had to crouch to edge over the crest. The Adriatic below was boiling, white and wind-streaked.
Again and again we had to hold on and wait for a gust to pass, to avoid being blown off the cliffside-track. Finally, we were into the thrashing trees and saw the car. If we'd parked it the other way, side-on to the wind, I'm sure it would have blown away. Nick tried to take a video of me, but my lips would hardly move.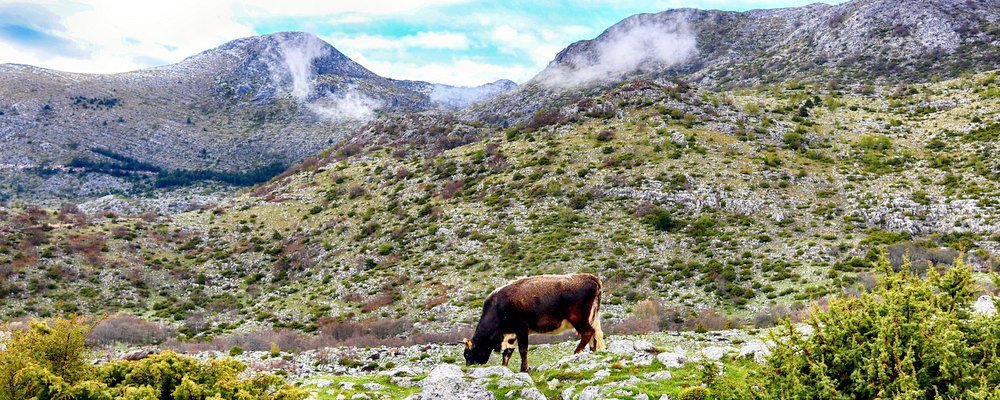 Safely home, a hot shower and lie in bed had me thawed within half an hour, and I suffered no lasting ill-effects. Being a rock climber, Nick has a phone app that says we walked 19.5km (12 miles), climbing 1990m (6530') – and down again - over the nine hours. The media said the wind was 140kph (87mph) that day. Once again, my calm, strong and wise son has led me through an adventure of a lifetime.
We've since learned that the Bora is an intense downslope (catabatic) north-easterly wind that follows a cold front and is quite common in the Adriatic. We'd wondered why the tour operators were not offering boat trips for that day! They knew.
PS: don't forget your travel insurance! Not all trips end as happily as ours did.