You should read below before you head into stunning Cape Town for your brilliant holiday of wine, penguins, swimming and decadent dining, with a plethora of jazz and gin bars to hang out in, so you don't need to sweat the small stuff. A mish mash of cultures, neighbourhoods and numerous day trips to get up to, it's a town that most people fall in love with.
1. This is "Uber" city
Make sure you have downloaded the app as soon as you arrive, if you don't already have it. The locals use it ad nauseam, as you will get a better price than a taxi, there is a record of whom and what car has picked you up and they are fast and reliable.
2. The usual precautions ...
... should be taken when in any big city anywhere in the world, but maybe with a little bit more attention given South Africa's reputation. Don't wear your expensive bling, flash your huge camera or that latest model iPhone around. You should keep a firm grip on your hand luggage or backpack and don't carry large amounts of cash or every credit card you own. Plus, the obvious rule for everyone in a strange city is not to meander along dark and isolated streets at night alone.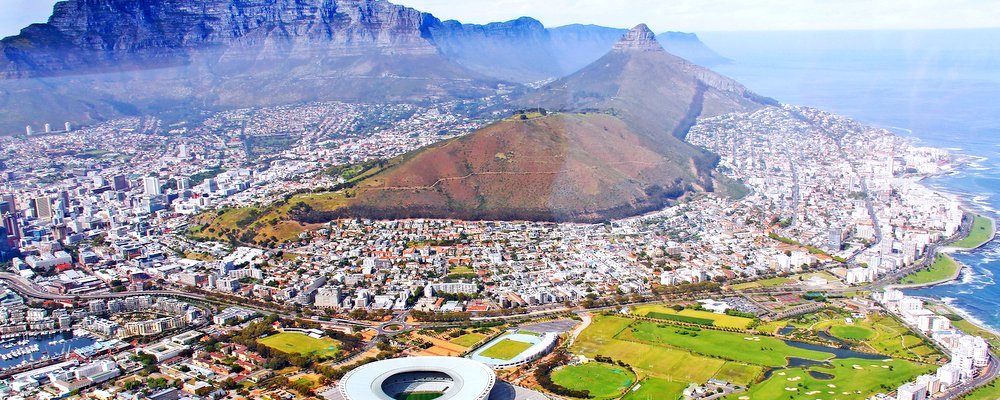 3. Don't over pack with bits and pieces ...
... as Cape Town is a contemporary and modern city where you can buy everything you need.
4. Driving in Cape Town ...
... is a relatively easy exercise for those who come from countries that drive on the left-hand side of the road, as you won't have to adapt at all. Car hire in Cape Town is a great idea, as you don't have to rely on public transport. Just remember to turn on the GPS with that nagging voice, so you won't get lost.
Rental rates are reasonable for either long or short terms. A few insights when playing your own tour director in a car is to plan your route in advance, keep the doors locked at all times with the windows up, lock any valuables in the boot and park in well-lit areas at night. Remember alcohol and driving do not mix under any circumstances. Steer clear of the notorious N2 Highway once it gets dark.
Hiring your own car will give you the chance to take some of the most incredible scenic roads in the area.
Chapman's Peak is a stunning drive from the city to the Southern Peninsula. The road was literally blasted through the side of Chapman's Peak and has 114 curves to navigate sitting above the coastline.
Victoria Road between Hout Bay and Camps Bay meanders around the Twelve Apostles and the Atlantic coastline, plus along the way you can chill out in funky cafes in Camps Bay, or check out the Bay Harbor Market in Hout Bay.
Then there are 18 wine routes you can explore such as Constantia, Stellenbosch and Franschhoek, but remember to have a designated driver if you wish to indulge in some delectable wines.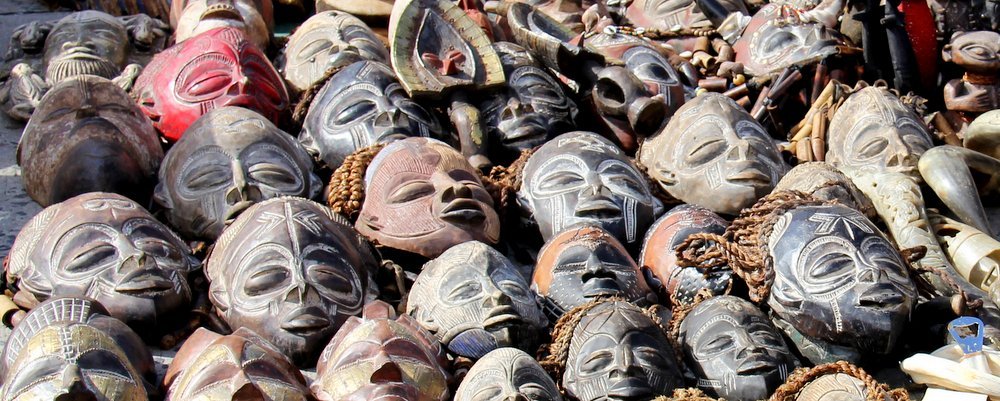 5. A few of the trendy neighbourhoods to trawl around
Bo-Kaap is the hood with the rainbow coloured houses and the oldest neighbourhood in the city. The birthplace of Cape Town's Muslim community and the former Malay Quarter, it is home to guesthouses and great restaurants.
Sea Point and Mouille Point overlooks Three Anchor Bay, with a seafront promenade made for swanning along in the sun, pushing pedals on a bike, putting on the running shoes, and for taking time to slurp on an ice cream near the light house, or indulge in a decadent lunch.
The Gardens is an inner-city burb that buzzes with life. You will find Kloof Street with its wall-to-wall restaurant scene, art galleries, boutiques and the luxurious Mount Nelson Hotel, where you can pop in for a mouth-watering afternoon high tea.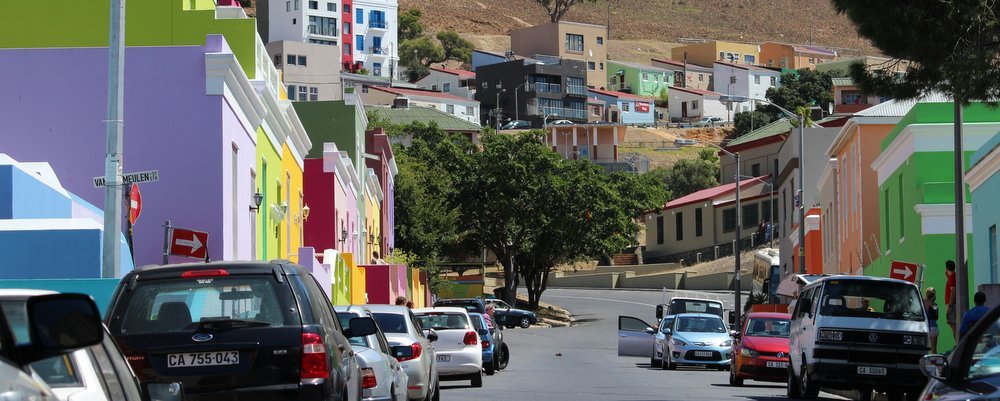 Woodstock is the artsy and hip haven of Cape Town, where the creative up-market bohemian souls hang out. There are art galleries, street art to take in, unique boutique clothing shops, breweries, coworking spaces and oodles of restaurants.
The Victoria & Alfred Waterfront is the perfect place to stay and play. You can trash your glorious plastic credit cards at Gucci, indulge in food temptations at the V & A Food Market, delicately sip a cocktail overlooking the water or have a tour of the aquarium. The V & A is where you can grab a tour to Robben Island, or put on your tourist hat and jump onto the sightseeing double-decker red bus.
Camps Bay is famous for its million-dollar mansions with panoramic views of the Atlantic, a palm tree lined beach and a plethora of beachside bars. You will see funky shops and an array of restaurants to tempt your taste buds after watching the sun slip into the ocean with a sundowner in your hand
Hout Bay has its iconic working harbor, the Bay Harbor Market takes place on the weekends, plus there are heaps of street food stalls to grab a nibble, or restaurants to slouch in.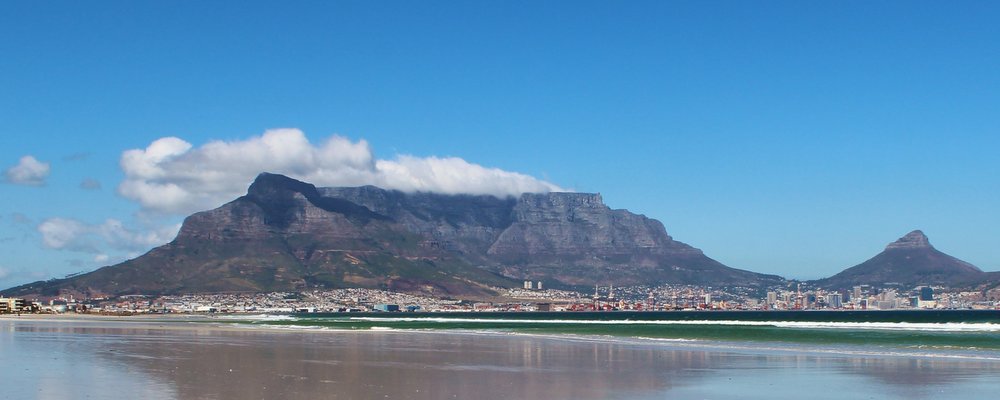 6. Cape Town's accommodation
As with any tourist-orientated city, there are numerous options to fit all budgets. From the serious self-indulgent five-star wonders to a range of charming bed and breakfasts and backpacker joints, the choices are endless. The fancy areas with prices to match are the waterfront burbs, Sea Point and Camps Bay that are all hot spots. Affordable options can be had in Woodstock, (although this is rapidly changing), Bo-Kaap, Vredehoek and Muizenberg.
The old thoughts of backpacker establishments with lumpy beds and maybe a bug or two to keep you warm at night is definitely a thing of the past, especially in Cape Town, with its trendy upmarket hostels that are better than some hotels for service, location, amenities and cleanliness. One such place, The Backpackers in Green Point (aka "B.I.G.") is the perfect antidote for travelers who are over glossy sterile hotels and premium rates, especially if you are a solo flyer.
B.I.G. sits in one of the most vibrant suburbs, Green Point, within walking distance of brilliant bakeries, cafes and restaurants. Breakfast each morning will keep you going all day, and you can even play gourmet chef yourself, if so inclined. The best perk is the fact that you don't have to do away with your own privacy, as there are single, double, triple and family rooms with rates that will make you smile. Your bed is made each day, the fantastic staff will book your tours for you, and on certain nights of the week, they will even cook for you. If by some chance they are booked out, there are plenty of other boutique hostels in Cape Town to choose from if you want to spend your cash on eating and drinking, rather than having a bowl of fruit in your room on arrival.
Website: http://www.bigbackpackers.com/
---
Gail Palethorpe, a self proclaimed Australian gypsy, is a freelance writer, photographer and eternal traveller. Check out her website Gail Palethorpe Photography and her Shutterstock profile.
---