The chaotic mayhem will have you running for the hills, whilst the pollution levels may see you don one of those bandit-type facemasks of the hospital-looking variety that many Westerners have a chuckle about.
Kathmandu is one of the most polluted cities in Asia, ranking almost on the bottom of the list, just above cities in India, Bangladesh, Burundi, and the Democratic Republic of Congo, in a list of 180 cities. A record number of Australians mingle in with the estimated one million tourists visiting Nepal, despite its lack of infrastructure for its own 1.5 million souls residing in Kathmandu and about three million people living in the wider Kathmandu Valley.
The Bagmati River running through the city is little more than an open sewer, high dust levels are exacerbated by never-ending government infrastructure projects, garbage is strewn around, and there are uncontrolled vehicle and industry emissions. With no parks, ponds, or trees gracing its haphazard streets that could help absorb its pollution, Kathmandu is cloaked in concrete, smog, and scrumptious "momos", a South Asian dumpling that will have you drooling.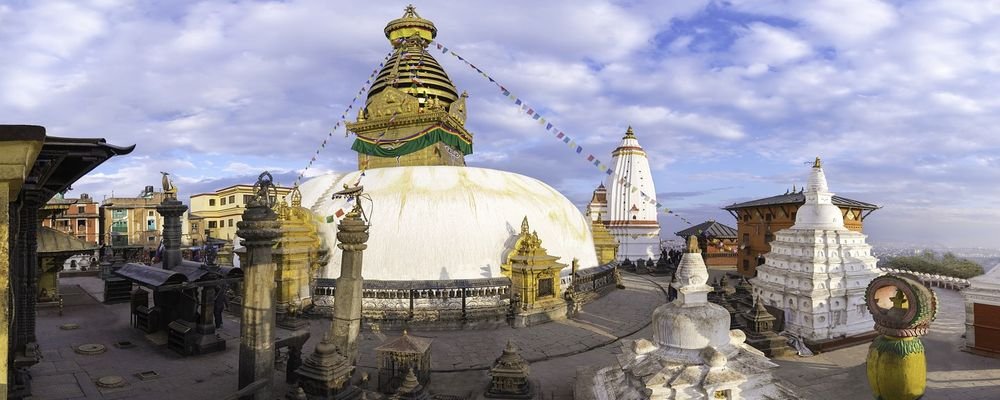 The capital and largest city in Nepal, despite its poisonous air, is quite often a stop-over hub for many wishing to trek in the country's hills, poke around ancient temples, or to visit one of its indescribably beautiful towns, such as Lumbini, home to the birthplace of Buddha in 563BC and awash in glorious and peaceful monasteries. Pokhara is perched on Lake Phewa, cradled by the snow-tipped Annapurna Massif and the pedestrian-friendly town of Bhaktapur, with its traditional artisans weaving cloth or putting pots out in the sun to dry.
There is the birthplace of the goddess Sita in Janakpur, a small holy city with a strong Indian influence, or you can pick some tea leaves in the tea gardens of Ilam, where tea has been growing since 1864. The magical city of Panauti, with its elegant and ornate ancient temples, is definitely worth poking around. Chitwan National Park, a UNESCO World Heritage site, has an abundance of the country's local wildlife, such as rhinos and monkeys to chat to, with the possibility of a rare sighting of a Bengal tiger if one of the three main gods (Brahma the Creator, Shiva the Destroyer, and Vishnu the Preserver) are inclined to be kind to you.
It's a toxic shock once you walk off your plane, and your senses will be on overload for the duration of your stay when you are assailed by the masses of people hustling its grungy dirt roads, motorbikes spewing smoke, laboring rickshaw guys and plethora of goodies of the dubious kind. Think along the lines of yak tails, spices, and stinky dried fish displayed at the Asan Tole market, with its torrid hordes of traipsing feet dodging wheels of every sort.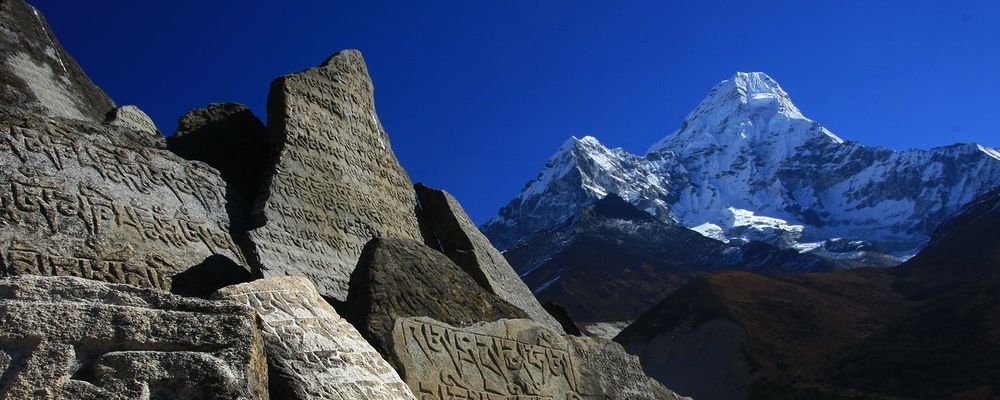 Nepal is home to the highest peak in the world, Mt Everest, and where a catastrophic earthquake in 2015 reduced much of many cities to mountains of rubble, causing a death toll of about 10,000 people. Kathmandu can be the most frustrating, infuriating, and alluring city to cast a spell over you.
Sheeps' heads grin, barring their huge teeth at the local open-air butcher shop, and bright-blue hobbit-sized doors lead into shopping havens selling anything and everything. You can literally go berserk and become a shopaholic in a matter of moments when faced with stunning jewelry, brass temple items, wooden puppets and items such as yak soap in the tourist shopping haven of Thamel. It is literally draped in everything pashmina and trekking goods to survive in the wild mountains for months on end. You will buy enough amazing chunky necklaces to hang the head of a huge ox, scarves to wrap yourself up like a mummy, singing bowls and prayer flags, plus yak woolen socks, despite the fact that you may live in the tropics.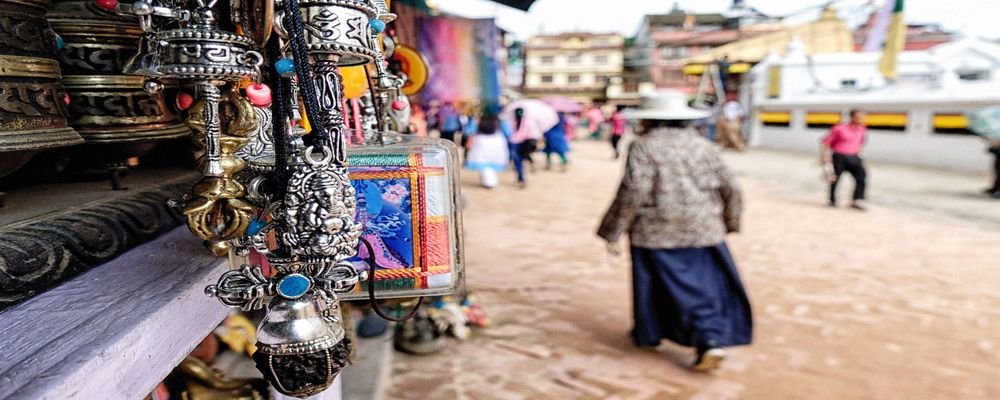 Kathmandu is where you hold your breath when on the back of a motorbike, squished into a bus or huddled in a taxi, as road rules appear to be superfluous. You will have to dodge the trekking touts, monotonously repeat "no thank you" to rickshaw riders and run past "supposed" temple guides intent on making a bit of easy cash.
The city that may even do your head in when you see street dogs wearing vibrant yellow marigolds around their necks is live theater during festival times, when locals take to the streets dancing, singing and painting good luck symbols on the roadways.
For all of its hassles, Kathmandu will give you a taste of real life in all its grimy, dirt-caked glory of humanity.
---
Gail Palethorpe, a self proclaimed Australian gypsy, is a freelance writer, photographer and eternal traveller. Check out her website Gail Palethorpe Photography and her Shutterstock profile.
---